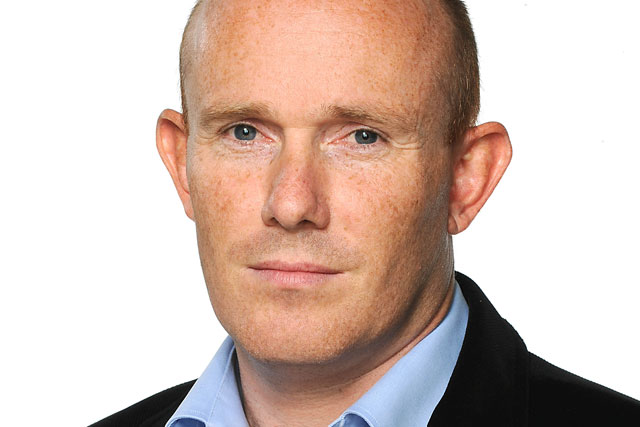 Monday
My week kicks off with the leadership team meeting where management discuss priority topics, projects and issues, and plan for the week ahead.
So, my focus is on plans to launch localised ad sales in Croatia, Hungary and particularly the Netherlands where the new venture between Viacom and Discovery, Brand Deli, is rapidly changing the media landscape. As is the case in other territories across EMEA, Pay TV sales operations are consolidating their increasing share of viewing to address imbalances in revenues within the market.
After the meeting I catch up with my team on significant pitches and projects for both UK and international markets and plans for the week ahead. This is a particularly busy time for us following the launch of our new female-skewed channel Lifetime.
We're finalising proposals with our exclusive channel partner Citizen Watch UK for Christmas activity and joint marketing that could extend our relationship into over 600 high street stores next year.
A call with Mark Swift, SVP UK and International Ad Sales at Viacom is next. Up for discussion is the erratic nature of pan regional advertising revenues, and I leave the call armed with useful insights into the ambitions of Brand Deli.
Day done, I head home committed to starting my new exercise regime. By the time I arrive back, however, Monday no longer seems the best day to start - so I prioritise dinner and catching up on 'Homeland'.
Tuesday
Today is the final day of a nine-month programme the leadership team has undertaken working with the inspirational Lawrence Udell.
Lawrence is highly accomplished at working with senior teams and helping structure businesses to manage, maintain and maximise rapid growth.
It's easy to become sceptical about leadership programmes, however this has been a really valuable experience. Laurence has provided the framework and environment to allow us to take our business to the next level.
The day is long and challenging, but ultimately rewarding. I think I managed to navigate the "authenticity" section without insulting anyone.
So, the day ends with a well-earned drink. As I start to relax, a text from my wife informs me there are no trains from London to Kent and I'm forced to stay far too long. The exercise plan remains sadly on hold for one more day.
Wednesday
This morning I have my first meeting with newly appointed director of trade marketing Mette Haack, along with our head of international advertising Angela Gallagher. Mette joins us from BBC Worldwide and brings with her a wealth of experience working across our key markets.
I brief Mette on my plans for an agency roadshow event pencilled in for early 2014. The objective is to present our flagship channel History to UK and international planners, building on the momentum we achieved launching Lifetime to agencies earlier this year.
We want the event to challenge outdated brand perceptions, championing our shows such as Pawn Stars and Counting Cars. We'll be conveying insights drawn from our soon to be published global study of the modern man, illustrating the connection between our content and male viewers.
I meet Krane Jeffrey, director of Yahoo Studio for lunch at the intriguingly named 'Flesh and Buns'. We agree there is value in exploring a collaborative approach to combine our sales propositions on selected projects; an approach that will leverage our relative strengths.
My afternoon is spent with Mette, Bakori Davis, VP commercial operations and Kasia Jablonska, director of distribution mapping out the process to generate our new five year budget plan.
Back home, and I meet my kids fresh from their Tae Kwon Do class. They're only three belts away from black belt, and will soon be able to "take out" their dad. This seemingly short sighted investment requires serious contemplation. I decide that Wednesday is not the day to start exercising.
Thursday
A 9.30 meeting in town allows me a rare opportunity to have breakfast at home and walk the kids to their school bus.
Children safely delivered, I head to Covent Garden with Angela Gallagher to meet Chris Gomez, marketing and international director at Astus. Angela and I launched pan regional ad sales for A+E Networks approximately 18 months ago and we're proud of what we've achieved establishing in a tough market.
After the usual chat about rugby, we explore ways in which we can best utilise barter to help our emergent sales operation offer compelling incentives to include on client's schedules.
I then head over to the Ivy Club for a catch up with Nick Bampton commercial sales director at Five.
Nick is his usual mix of big ideas and entrepreneurial energy, and the success Five has achieved is testament to putting creativity and client partnerships at the heart of their sales operation, which has parallels with the ambitions of our commercial approach.
In the afternoon I jump on a call with Tracey Hawkridge-Visser, GM Channel Sales from DStv Media to discuss how we maintain our sales momentum in Africa, deficit funding for a potential local production, and early discussions around a trade event in 2014.
When I get home I feel a slight twinge in my shoulder opening a bottle of wine and decide it's not worth risking this developing into serious injury by attempting further exercise.
Friday
Today is all about content syndication and the monetisation of our extensive library of content. I have two meetings with third party operations, finalising revenue share models that leverage their extensive digital networks and also optimise our You Tube channels.
The weekend will be filled with leaf- raking with the kids, a Quiz Night at Sevenoaks Rugby Club and some uninterrupted quiet time spent on the five year plans.
All in all this has been a good week and I'm heading home with renewed vigour to hit the treadmill…..next week.
Age: 43
Favourite media: TV
My biggest inspiration: My kids
Dream job: Formula 1 Driver
Not a lot of people know this about me... I appeared on MTV with Blazin Squad