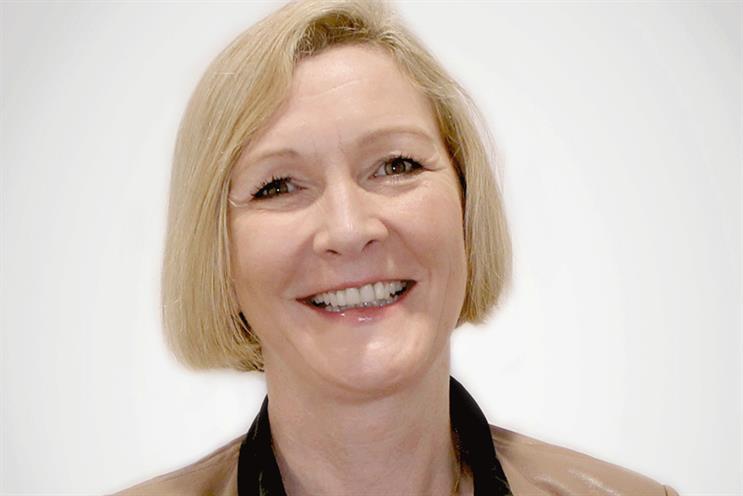 Monday
I wake to the sound of Rickie, Melvin and Charlie on Kiss, old habits die hard and these three still make getting up early that little bit more bearable.
We have a "no screens above the ground floor" policy in our house, so I double check the week ahead on my iPad over breakfast.
After the normal scramble of getting the right kit in the right bag and making sure we've packed last night's homework. Our family of three leaves the house at 7:55 to get the week started.
This week gets off to an exceptionally lovely start with breakfast with Tim McCabe of Communicorp. As well as being a familiar face, he's a sharp-witted gentleman and any meeting with him is always enlightening and constructive.
I get back to the office just in time to attend DCM's Weekly Sales Update meeting with the whole team.
We've had a cracking year so far and these weekly catch-ups are vital sessions to share the good work from the week before and to prepare for upcoming meetings and potential bookings.
I am especially delighted to hear that among the many agency and client meetings booked in for the week, six are being held in DCM's new screening room, which is located within our office in Regent's Place on Euston Road.
The team is especially mindful about keeping up with competitor activity, so today David Fitzgerald, one of our agency heads, has invited Carat's Jon Waite and Claire Limb in to talk the team through VoD to give us some insight into how both clients and planners view and use it.
The session is informative and lively, with the whole team getting quite animated when cinema is criticised – and quite right too.
After a quick Pret chicken salad, the newly formed group running our growth strategy meets to discuss how we drive our plans through the company. I am once again amazed and delighted in equal measure at the dedication, ambition and brilliance of our team.
I make a sharp exit at the end of the day as I am on pick up duty for my daughter, Sophie, after hockey. She is on fine form having beaten Hill House 2 - 0 and when I ask if she scored, she reminds me (in a way only a 10-year-old daughter can) that she plays Right Back where you defend the goal – not attack it.
Tuesday
Another lovely start to the day with breakfast with Matt Shreeve of News UK at Simpsons – I am late as I was stuck on the Number 11 bus, which Matt found hysterical. We reminisce about our times at Channel 4 and things in general and I feel quite nostalgic as I leave realising it is the people that you work with that can make your day.
I head back to the office to meet with the heads in our marketing and sales teams to talk through our corporate hospitality strategy for the year.
We discuss plans for some exciting launches in the autumn and our upcoming DCM Tuesdays' screening of Cinderella, which is the official film night at Advertising Week Europe on 24 March.
Our marketing director, Zoe Jones' idea of inviting clients' children to the event is genius and we're expecting a full house on the night.
I'm then off to The Delaunay for lunch with Claudine Collins and her intern, Sophie, who is shadowing her on secondment from Birmingham University.
As always, we have a great catch up. Claudine is obviously doing a great job showcasing all the great things media has to offer as Sophie is clearly animated and genuinely in awe of all the things she is learning.
As I arrive back I am greeted by an ecstatic Steve Chambers, our Sales Controller, who has just finished a meeting with Samsung in our screening room.
All went well and when I ask what the next steps are, I am delighted to hear that Samsung will be joining the DCM team at Twickenham for the rugby on Saturday.
I then meet with Sarah Locke of MWW, who is an old, trusted friend. Wise words are always greatly received and Sarah is never backwards in coming forwards – just what I need.
Wednesday
Another morning, another breakfast – I ponder whether to have scrambled or poached eggs on the Number 14 on my way to the Intercontinental Hotel.
I am meeting DCM's co-owners, Mooky Greidinger and Renana Teperberg, Cineworld's CEO and SVP of Commercial respectively.
Our conversation topics vary from discussing an exciting visit to Poland next week, to general business updates, to my essay for MediaWeek's 30th year anniversary edition.
It is amazing just how far we have come as an industry since the days of just 54m admissions to the 172m forecast for this year.
I part with a friendly bet with Mooky that admissions will exceed 180m in three years, which, without hesitation, he takes and raises it to 200m. That is a man with a plan.
Back at the office I am delighted to see Charlotte Reich, who I worked closely with when she was at Newscast at ZenithOptimedia and we were both involved in launching GoThinkBig with the wonderful Lucy Banks at Bauer Media.
Charlotte is now working for herself in a training and coaching capacity and we explore what opportunities there are for us to work together again.
Lexus and ZenithOptimedia are in the building being entertained by our font of all film knowledge, our head of film, Tom Linay, who is ably assisted by Andrew Bishop, another agency head.
The meeting is a huge success again and our finance director, Paul Maloney, is delighted the screening room investment is paying off.
After a sandwich at my desk I meet with Joe Evea who recently left DCM and became chief commercial director at Yummi Media.
DCM partnered with Yummi to develop cinime - a companion mobile app that allows brands to engage with cinemagoers throughout the cinema experience.
We have lots to discuss and part with constructive action points to take the offering to a new level.
I then join the team to greet American Express and Mindshare in the DCM bar, before hosting them in our screening room. After the presentation, I leave the team and our guests to it as they settle in for a screening of Selma.
Back in SW3, hubby is out for the night, so Sophie asks to swap homemade cooking for a trip to Pizza Express. Not quite sure what I should take from that.
Thursday
No breakfast meetings today so instead it's half a bagel, a coffee and apple juice with Sophie and Ben.
I arrive at the office at 8:30 and David Fitzgerald is rehearsing his presentation for Microsoft and Aegis who are due in at 9:30.
I am genuinely impressed by the sales preparation at DCM and, unsurprisingly, the team is again delighted with the outcome as all goes well. The showcasing of the new 3D technology '37 Degrees' is particularly well received.
Our weekly deals council meeting then kicks off at 10:30. These are relatively new meetings and the combined input from finance, operations and sales, in conjunction with Concise Media, who is advising us in this field, is starting to pay dividends.
Our outdoor partner Primesight is in at 11 for a catch up with myself and our finance director. Naren Patel patiently and kindly takes me through their business plans and views on life.
Chris Forrester and I discuss how we could work together more as we both see a benefit to more collaboration. Our working relationship is strong – and long may that continue.
Following a conversation with Tim Bleakley of Ocean Outdoor regarding Women's Aid, I meet with Katherine Morris and Torie Wilkinson from WCRS along with Lucy Stern, DCM's head of production, to see how we can help the campaign.
I am delighted when we conclude by booking in a follow up session with their head of innovation.
I am about to leave when an ecstatic Andrew Bishop returns to the office after a visit to Audi. They have been discussing how they could showcase their branded content on cinema – a subject he knows is close to my heart, so I share in his delight with a quick beer.
Friday
My morning gets going with another breakfast meeting with our head of agency sales, Davina Barker, and Jenny Bullis, Omnicom Media Group's director of Annalect solutions at the Charlotte Street Hotel, where we discuss all things data.
We chat through options on how we could work together – I haven't seen Jenny for a while and had forgotten her great talent of de-mystifying complex subjects for a simple soul like me.
It has been an exciting couple of weeks for me as, after a three month interim period, I've been appointed permanent CEO at DCM.
Covered exclusively by MediaWeek's very own Arif Durrani, the timing is perfect as I present to the whole company this afternoon where I announce exciting new changes to our sales team.
A lovely lunch with ex-colleagues from my Channel 4 days – Jules Oldroyd and Tohun Adesokan – then back to the office to receive the brilliant news that Camelot, a first time cinema advertiser, has signed off a last minute campaign for a nice big sum.
This is the first time we have taken a booking from brief to having it on screen in 23 hours. Everyone is delighted and I make a note to call Dominic Williams on Monday to congratulate his team at Amplifi.
The lowdown
Age: 48
Favourite media: Cinema, radio and Sky+
Biggest inspirations: Everyone I have ever worked for
Dream job: Not sure it gets better than this!
One thing not a lot of people know about me... I was Kent's Under 12's Chess Champion