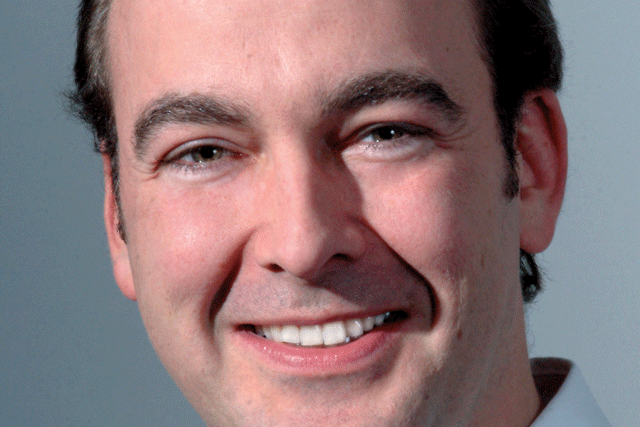 Monday
It's the lovely Charlotte's birthday today, so coffee and presents all take place before the usual morning rituals.
Thankfully, I don't have a BlackBerry, but did have a quick look at the iPhone before arriving in our Soho offices just before 9:30am, for a head-down day of catching up after spending most of the previous week entertaining my brother, who was over from South Africa. It's been a while since we all got together as we seem to be increasingly dotted around the world.
A couple of standard meetings to handle, but otherwise it's desk-sushi for lunch and a full on day of catching up and renegotiating terms with my favourite global media network for the coming year.
Best think up something appropriate to cook for birthday dinner this evening…
Tuesday
Early start with an 8:30am interview, before heading into the office for 9:15am, thanks to the miracle of the Vespa.
One thing I was keen to establish at dot-gap's inception was to make it easy for people to come to the UK for digital media jobs from overseas, and to actively encourage overseas candidates to apply. I am still a fan of this concept, which is why I conducted a phone meeting with Cape Town to open up a two-way channel with people there. Looks promising too and it enables us to send people to Australia or South Africa now, where decent weather is guaranteed.
Lunch at Quo Vadis with Dominic Fawcett, the media director for Sony Europe, followed by drinks at Hix, and finally onto the 1990s blast from the past, Beach Blanket Babylon. We had a lot to talk about.
Delighted to be offered Centre Court tickets to watch Murray's semi-final on Friday. Gutted to have to turn them down. Thanks anyway Dom.
Wednesday
Tube into work this morning as the Vespa was sensibly abandoned in town pre-lunch yesterday, which enabled me to sample the joys of Metro and check a pile of emails from the previous afternoon.
Bit of a power morning before breaking for a much-needed lunch at Byron's. I like to get there at least once a week and I find it ridiculous that (although now admittedly ubiquitous) it doesn't feature in any of the Top-10 Burgers In London reviews. It should, so I'm going to write my own and kick Meatliquor straight out.
Managing candidate expectations a bit this afternoon and hand-holding through a complex brief issued as part of his second-round interview. Interviews certainly are getting tougher these days.
Thursday
Rudely awakened by my son at 6am, so plenty of time to check the news as well as emails before heading into work on the Tube again. However, I am armed with 'Telling Stories' the autobiography of (Charlatans legend) Tim Burgess. Makes you realise how tame medialand really is versus the music biz.
Quick couple of meetings in The Dean Street Town House – one with a senior candidate, the other with a couple of valued clients.
I round the day off with some rather excellent news about an offer for a director level role, which has just been issued and immediately accepted by a delighted candidate.
Friday
Early start again with a pre-work interview, which I strangely enjoy. It's good to get up and out before the rush kicks in and there is absolutely no substitute for meeting the people you represent for a career move in person.
Swiftly onto a top-10 media agency to better understand what's going on there, and there is plenty to get excited about too – drop me a note and I'll tell you all about it.
Swift new business meeting over in Old Street, which goes extremely well before a lunch meeting with an international strategist from Interpublic called 'Van' whom I've known for several years and another close friend of mine, Jenny Biggam, whom I once sold TV airtime to before working with her at Carat for a few years.
Back to work for another swift efficiency drive to ensure marketing collateral is all lined up prior to the weekend, before heading back to Town House (yes, it effectively is an extension of the office) for a catch-up with a clutch of well-known media owner types who are always excellent value. Starts to put into question my earlier remark about media v the music business….the weekend beckons.