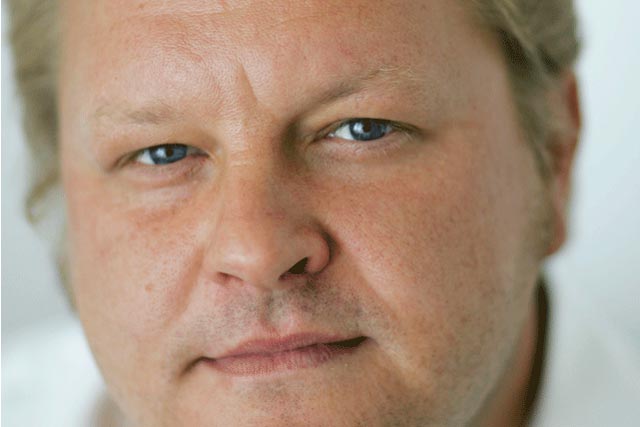 Monday
Get up early and discover my flight from Scotland to London isn't until 10.45am. Lucky man, as this means another hour in bed.
Before I continue, I should set the scene. I'm on holiday. However, it's a bit of a working holiday. So I still kick off the week doing what I always do on a Monday morning, meeting with City AM's sales director Jeremy Slattery and commercial director Harry Owen, to understand what the sales team is focusing on for the week. I'm a very privileged person to have the two of them managing the sales process.
Meet Rory Heron, CEO of Polo in the Park, to renew our sponsorship for next year. Indulgence, but I still think our readers love it and it's a cracking day out.
It's going to be a big week this week, as City AM has been invited down to Cowes with the sponsors, Aberdeen Asset Management. This begs the question: "How the hell do you sail?".
Tuesday
Up early. My mother-in-law is down from Birmingham. She has a Purdey gun that hasn't been used in 20 years and it's from 1882. The expectation of its value is huge. Unfortunately, Williams & Son values it at just £1,500. Humbug. To make up for the disappointment, I then take her for a tour of City AM's phenomenal new offices.
Jens Torpe, my business partner, may not look a trendy man, but hats off to him for having the vision to achieve this fantastic cutting-edge building.
It even has an industrial kitchen. I talk to my mate Ranald MacDonald at Boisdales who promises me I can have a chef whenever I want. Delighted. I'm looking forward to hosting lunches here in the autumn with marketing directors and senior people in the City.
Wednesday
Off to Cowes. Nearly miss the train, which results in me becoming very sweaty, as I had to run at least 100 yards. On the train down, I make a call to our surprise speaker for our awards on 21 September. God, he's good and he really understands us as a brand. Pick up my City AM at the Red Jet terminal in Southampton en route to Cowes.
On the journey, I call our distribution director Nick Owen to congratulate him on the extended distribution for Cowes Week.
Arrive at Cowes full of anticipation and excitement – lots of people, lots of boats, lots of fun. Meet up with the Aberdeen Asset boys who have really gone to town at making this a great event. It really demonstrates that when you sponsor something, you have to spend the same money again on making it come to life.
Thursday
Bit scared. It's charity day and my charity Give Them A Sporting Chance has co-sponsored adventurer Charlie Martell to row across the Pacific in the Pacific Challenge 2012. I've asked Aberdeen Asset to sponsor it and they've come through. Princess Anne is patron of the charity and is arriving in five minutes to see the boat and give it her blessing. However, my wife Zoe isn't arriving until the afternoon and she has my favourite Docksider shoes.
I have no choice but to run down the jetty wearing brogues. What a moron, as I slip and nearly break my ankle. Two of Mam's bodyguards laugh at me – thank God she doesn't see me. Stand up and welcome Princess Anne to the boat. Not wearing a tie, which makes me feel guilty.
Before the morning is over, I finalise a deal to have Olympic sailing champion Sarah Gosling as our columnist for London 2012. Superb.
Zoe arrives all excited to be meeting Eric Newman (ex-chairman of Kinetic Worldwide) and his wife Jules for an afternoon on his boat. We have a cracking time. Afterwards, we head off to Southampton with Andy Tilley (director of Admaxim) and Paul Phelps (MD of AMS Media) for a few drinks. Andy and I make the perfect couple.
His knowledge and experience are second to none and I love listening to him. I chat with him about recent YouGov figures, he loves our product and targeting.
My wife gets up to do karaoke, which results in me telling her off.
Friday
Flying back up to Scotland today. Really looking forward to seeing my children. Harry sends an update for September/October bookings and tells me we're heading for 15% year-on-year growth in August. Absolutely delighted.
On the plane home I think about the business. We registered our first full-year profit last year, which means there are so many things we can do now. It's just about working out a planned strategy for what we do, how we do it and when. Food for thought. Definitely summer thinking. I can't wait to get "back to school" in September to talk to people and apply these ideas.