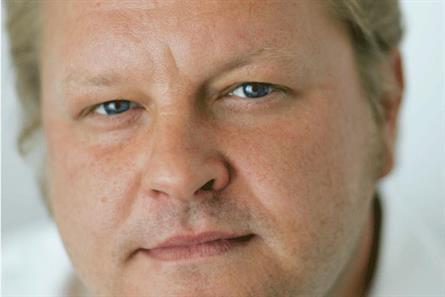 Friday 4th September
Having been persuaded by the Lord Mayor, Alan Yarrow, to abseil down the Lloyd's building for charity, the day begins 300 feet up high on the roof. There are 100 people from the City abseiling down the building today for the Abseil Challenge, but the Lord Mayor and I are first up (or down). I feel the pressure.
My participation in the Abseil Challenge came about after asking the Lord Mayor to speak at City AM's tenth anniversary party this coming Thursday. In return he asked me for a favour, too, so I could barely refuse. I reconsider my earlier enthusiasm as I plunge over the edge, trying not to look down.
We raise in excess of £10,000 for the Lord Mayor's Appeal, which makes it all worth it. I feel so grateful to the hundreds of people in the industry who supported me in this cause, so thanks to you all. After making my descent, my feet barely touch the ground before I'm up high again, flying back to North Berwick, Scotland, for a much needed recovery weekend at home.
Saturday
From seeing my life flash before my eyes to watching my son play his first rugby match of the season – it's funny how watching your children playing sport can have the same nail-biting effect as jumping off a building. It's a first season victory against Strathallan, so we go home happy.
Sunday
Early start today. I'm playing in a two-day charity golf event near to home with Martin Gilbert of Aberdeen Asset Management, and Corbis's Andrew White. I'm delighted to play alongside my childhood sporting hero 'King Kenny', Kenny Dalglish, the Celtic, Liverpool and Scotland footballing legend.
Monday
Up at the crack of sparrows – happy birthday, City AM! Back at the golf event, I play all 18 holes before 10am, ready to catch my 10.45am flight to London.
Back at the office, I ponder over our tenth anniversary edition of the paper. Looking back on the ten year history of City AM, I'm overcome with happiness, humbleness, joy and, above all, pride at what we've achieved so far.
We're celebrating our birthday with a special cover wrap, featuring the most iconic front pages over the past decade, and a redesign of the paper's format masterminded by our new editor, Christian May.
It's great to look back at what we've achieved and the stories we've covered, alongside how we're keeping the format new and interesting for our readers in 2015.
Tuesday
The morning is spent getting all final preparations in order for our tenth anniversary party this Thursday at the Guildhall.
The rest of the day I'm in and out of meetings with my dear partner, Jens, and our sales distribution team. It all culminates in a couple of beers with an interesting business in the City, the Brand Exchange.
Wednesday
It's interview day today all day over in Kensington. I usually get a taxi and consistently arrive half an hour late, but today Jens convinces me to take the tube, which I never do. I can't believe it, but it takes half the time… my eyes have been opened to a whole new world of transportation.
There's something in the pipeline following the interview but I can't disclose any details at the moment. I'd have to kill you.
I finish the day by meeting the Investec clients from South Africa at M Restaurants, which recently opened in the City, for a light supper (there's no such thing…) I'm in bed by 10pm, as I like to be, ready for tomorrow's celebrations.
Thursday
It's the big day! This evening, we will be joined by friends, colleagues and clients to celebrate the paper entering its second decade. The main challenge for me is to stay out of the pub until 6pm, as I'm speaking tonight at the reception.
Meetings in the afternoon assessing our financial status for the Rugby World Cup, and for our City AM awards on the 25 November, take up most of the day.
Finally, a quick catch up with our PR guru, Simon Kelner of Seven Dials, for a meeting prior to tonight's bash.
And what a bash it is too. Five hundred people gather in the Guildhall – Lords, Ladies, MPs, clients, agencies and our readers – five hundred of them!
It brings a tear to my eye and I feel a real sense of achievement. The Lord Mayor speaks eloquently about the role City AM has played in the life of the City, and the Paymaster General, Matthew Hancock, provides some humorous recollections.
We celebrate in true style, with an after party at HIX City. The revelry is helped along by the Jägerbomb bar, which is kindly provided at my insistence, and a fantastic band called The London Essentials.
Simon Kelner unwittingly reveals he's never had a Jägerbomb, so down at the bar I manage to convince him, along with Corbis's chief executive, Mark Owens (a pure water-drinker who hasn't had a lime and soda in his life), to join in too. A total triumph.

Late to bed, but no rest for me. I was dreaming of a quiet weekend, and a couple of duvet days – but I'll be up early again in the morning, and back to Scotland for Mike Anderson's two-day wedding extravaganza.
Oh dear, oh dear, oh dear.
The lowdown
Age: 46
Favourite media: City AM - offline, online and mobile
My biggest inspiration: Corbis' Andrew White, Eric Newnham from Talent Outdoor
and my partner, Jens Torpe
Dream job: MD of a ten-year-old new-content business called City AM
Not a lot of people know this about me: I'm dyslexic