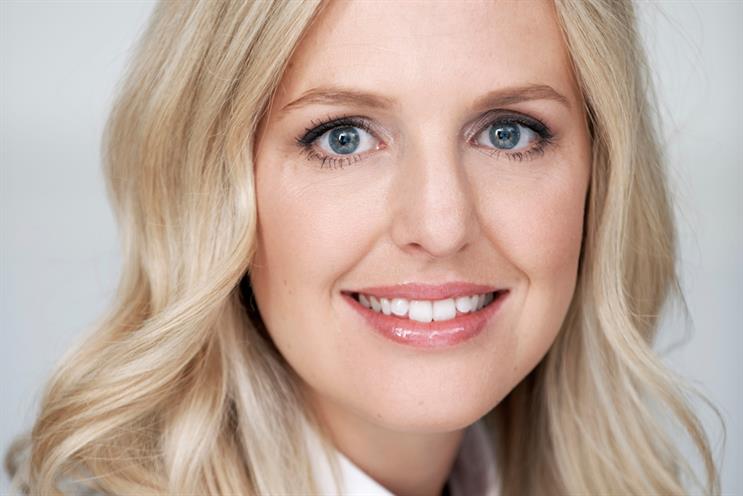 Monday
My week begins as it always does, heading into our Soho office with my cockapoo Mabel (she's adorable - check her out on Instagram via @Mabel_the_poo). I'm bracing myself for a busy week ahead. I arm myself with a flat white from my favourite Soho coffee shop, Fernandez and Wells (I'm an Australian coffee snob).
We have a professional photographer in our Soho office today, to take new company photographs. We recently moved down two floors, so we want to show off our shiny new quarters' early doors before the team come in for the day.
First on my Monday morning to-do list is a check in on a large retail programmatic RFP which will hopefully expand our relationship with an already long-standing client. I expect this will dominate the majority of this week.
In the afternoon, we have a team meeting to discuss our upcoming Inside Mobile event which will take place at the end of July. The focus areas will be brand safety and ad fraud – huge topics, particularly for mobile with the added complexities. We go through our speaker briefs which will include Google and some key clients. It's all systems go on the planning front.
The rest of the day is consumed with management meetings and the RFP. I'm home by 8.30pm and settle in for a couple episodes of Brooklyn Nine-Nine – sometimes you just need a laugh.
Tuesday
They often say Tuesday is the most productive day of the week and that is most certainly true today. We have a 9am RFP check-in and it's all hands-on deck to get the remaining questions finalised.
Next up is a status meeting for BAND, a new South Korean client we are very excited to have just won. We have three weeks before we launch, and there is a lot of planning and setup to be done. I review the latest creative concepts from our internal design team – they are looking good. For us it is so important that creative and media sit under the same roof, one cannot exist without the other. Timings will be tight, but we are all on track.
My afternoon is blocked out for coffees with three new employees in our media team. I always personally meet with new joiners in their first week. It's the best way to get to know them, make sure their on-boarding is going well and give them an insight into the world of mobile and M&C Saatchi Mobile's journey since 2007.
On to Tuesday evening, where I meet up with one of our former employees for an after-work dinner at Vinotecca in Soho (they allow dogs). It's always good to see a former employee doing well, having moved over client side.
Wednesday
We launched a new office in Germany earlier this year and our recently appointed regional director is over from Berlin. We start with avocado on toast and a run through of how things are progressing with our German clients, then go through staffing plans for the remainder of the year.
Next up is a check in on the final details for our summer party which happens later this week. During the meeting, we cover the important things – menu and music.
The afternoon is set aside for conference calls with our New York and San Francisco offices – we now have four offices in the US and many shared global clients.
We discuss our approach to influencer marketing across regions and the recent success seen with a particular B2B client that we are looking replicate. Conversations go on longer than planned and I just catch my head of data before leaving to get an update on our new data warehouse build. We then prioritise the API roadmap and he shows off our new ad fraud reports.
I think about hitting the gym, but that's as far as that goes. I meet my husband for a bottle of wine and fresh pasta instead.
Thursday
Today, the iPhone is ten years old. It's crazy to think how fast the world has moved on since the iPhone was first released all those years ago. I've been working with our marketing and creative team on our content output to celebrate this landmark. There's social content, articles for our website and a great thought leadership piece by our Global CEO James Hilton in Campaign.
James launched the first agency to specialise in mobile marketing even before the launch of the iPhone, some might say he's a visionary. Since then our business has grown and diversified, although mobile is still at our core, for most of our clients we are now a mobile-first digital agency.
At midday, I head down to the Boodles tennis at Stoke Park – we've got a box with Google and four of our amazing clients. The weather is perfect for tennis, the company is great – a welcome break from office life for the afternoon and early evening.
Friday
A morning of emails, our UK management meeting and award entry approvals. I meet with our CEO to look at the numbers for the month and discuss the most important parts of our business – our staff and our clients.
Now it's time for our summer party at The Beach Bar at The Montague On The Gardens. The theme is Hawaii – because what is a party without a theme. Our culture is incredibly important to us, and we like to make sure that every single one of our employees loves their work, but can also let their hair down too.
We finish at 7pm, which is a pleasant change, although of course a large group carry on into the night. I race across town to the new Nobu Hotel in Shoreditch to celebrate a special anniversary. I realise on the way that I haven't done any of the planning for my Italy trip in a fortnight – I'll have to get onto that this weekend as I enjoy the London sunshine.
The lowdown
My biggest inspiration: My mum
Dream job: I feel very lucky to be doing what I'm doing, I don't think it could get much better
Not a lot of people know this about me... When I was little I dreamed of being a TV chef – now I love nothing more than hitting the local London markets on the weekend and cooking up a storm.