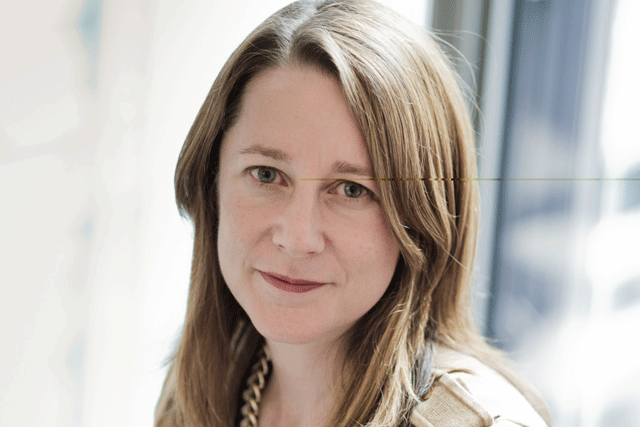 Monday
Our aptly named Start the Week meeting – today hosted by my team and chaired by Andrew Baranowski of our client services team – gives each of our divisions (programmatic, agency, weather FX strategy, marketing, editorial and creative) a quick fire five minutes to recap on the previous week's wins and what the coming week beckons.
Our CRO Curt Hecht was in town last week for our 2015 strategy review – now the last weeks of 2014 are focussed on execution.
I'm meeting with a global hotel chain who are keen to follow up with us from a recent industry masterclass, where we presented a campaign for TUI who are using our high impact branded backgrounds on mobile and tablet and our technology to trigger creative around bad weather conditions (rain, cloud, cold snow)in real time, which then transforms into an image of an exotic location.
Tuesday
From the gym, it's straight off to North London first thing to discuss weather partnership ideas with the business development and digital team members of an internet-based travel website company.
Then it's back to an Editorial Education session with our managing editor Gavin Conway. Content is a key piece of our development strategy for 2015 and the US have succeeded in branching out into "weather adjacent" themes based around nature, the outdoors and climate.
It's crucial for our sales teams to get to grips with the editorial mission to understand how we can build better native solutions for our clients.
Client servicing through campaign analysis is another focus for us next year and Andrew shows me some really impressive post campaign analyses work, looking at how weather impacts ad interaction, viewability, click through and hover rates.
For example, recent post campaign analysis for Sudafed indicated that ad interaction increased during periods of rain and when minimum temperatures rose above 7Oc, suggesting cold symptoms were felt more during these weather conditions.
I leave on time tonight. Tuesday brings my only TV appointment to view of the week – The Missing on BBC One. What is it in that envelope? I predict a team water cooler moment tomorrow morning.
Wednesday
This morning, David Bird, our senior insight manager, reviews our first Category Playbook with the agency sales team, looking at the impact of weather on fashion retailers and how our solutions could respond.
A number of fashion and clothing retailers have reported recent sluggish sales owing to the unseasonably warm autumn weather feel and then look ahead to the implications of the forecast for January - March 2015 period, which is likely to be colder/drier than the seasonal average.
We predict fashion will suffer again – much as it did in 2013 – as consumers put off buying new spring/summer ranges, elevating the importance of weather triggered advertising at this time, and how we should go to market with this insight.
At 2pm Daisy Seymour, our marketing manager and I head out to meet with Shelley Dowsett, sales director at DOT Media.
Our opportunity of using weather as a means to target by location on mobile has been received with a lot of interest this year – it's a message I have actively been presenting at several mobile conferences and seminars this year to both agencies and clients.
I leave a little earlier tonight as I need to be at The Ivy for 6.30pm. No, not the West End Restaurant, The Ivy House in Nunhead, for a children's musical recital organised by my son's piano teachers at Musico South.
I discover it is London's first co-operatively owned pub, bought by the locals for the locals with all its traditional charm, including Christmas hams being sold at the bar. What a lovely find – keeping it real all round.
Thursday
I start the day with an 8am breakfast meeting at Bill's, Brewer Street, with one of our recruitment agencies.
We have almost doubled the size of the UK team in the past 12 months and these guys have been successful in finding us come great candidates for increasing our client services, ad ops and marketing teams.
Back in time for a quick one to one with Ross Webster, my boss and VP of EMEA, before he heads off to our Atlanta office for the week.
We run through action points regarding our site relaunch in Q2 before reminding me that he should have a glowing reference in this piece, so here it is – "You're the man!".
I have an afternoon call with Ed Kozek, our SVP product and engineering based in New York. We discuss opportunities for weather triggered social media products to be built into our UK offer for 2015.
TWC in the US has also recently partnered with Mindshare in developing a weather planning system that plugs into The Loop – the agency's proprietary operating system that serves consumer insights in real time.
Spanning all weather conditions, the tool can be used to look at retrospective as well as forecasted conditions. I am very excited about how a version of this can be deployed into the UK market for retailers.
Friday
It's Christmas jumper day in aid of Save the Children. I have never seen so much cheap acrylic in one space, but all for a good cause.
I spend the morning working on the tactics and product strategy for our Platinum client accounts. These are the highest spending clients within the retail and CPG sectors, where we believe weather has the most impact on driving consumer demand on a daily basis.
We have a clear development path for these clients, starting with simple test and learned solutions based on our binary and "feels like" triggering, which can then progress to more bespoke analysis based on actual first party sales data.
Our first client is about to embark on the more sophisticated Enterprise offer starting on the New Year – it will be a major milestone for both parties in bringing this type of innovation into the UK.
The analysis results are due out early Monday morning, so the afternoon is spent organising conference calls between New York, ourselves and the client ready for the big reveal.
Wrap things up around 6pm and then head to North London via Covent Garden – nothing like last minute Christmas shopping to make things start feeling really festive.
Lowdown
Age:
My first job involved a phone, fax and fags in the office. Say no more.
Favourite media:
BBC London, Private Eye, Twitter.
My biggest inspiration:
David Bowie – more of a crush I think.
Dream Job:
This one is pretty cool! If not working in media, then probably ghost writing memoirs about it in a chocolate box thatch in St Mary Mead.
Not a lot of people know this about me..
as a kid I wanted to go on Record Breakers with my collection of 626 rubbers ("erasers" as they are now more correctly referred to). And I still have them…