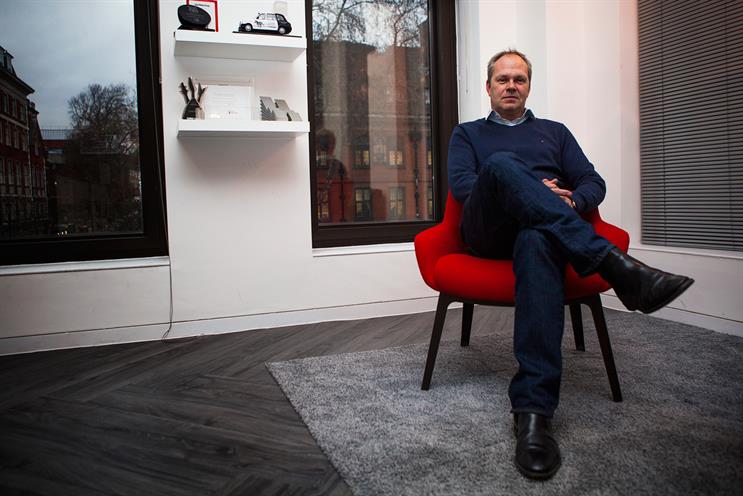 Monday
I'm woken to the morning news via the Today program, I get up and transfer the show onto my phone so I can listen as I get ready. The morning start is a bit slow as I got in late, driving back from the French Alps over half term break.
After scanning the inevitable downpour of emails from last week, I head to my first meeting of the day with the strategy insight and data team. This gives me a chance to catch up with everyone and get a sense of their lives beyond work, as well as understand how I can support in managing their work loads.
Over lunch on a Monday the executive directors meet to take forward the agenda items and discussion points from our board meetings. This week conversation is dominated by a new international partnership, which we are in the process of finalising… watch this space.
I leave to go to my personal development session with Jo Partington from Executive Coaching at the 8 Club. We discuss my Myers Briggs profile ENTP and how this affects the people I work with. She also combines this with my 360 degree feedback. Clearly I need to restrain from voicing my views too early.
The meeting finishes at 6:30pm so I can walk back to Liverpool Street for the home journey earlier than usual. Tonight I get to read my twins their bedtime story (Mr Cool by Roger Hargreaves – with all the voices).
Tuesday
My first meeting is an interview with a candidate for behavioural analyst. He is very impressive, as is his CV, with a masters from Oxford in psychological research and a first class honours degree in psychology. The calibre of people who want to enter our behavioural planning offering excites me.
Next, a meeting with our data lead to discuss building out our data feeds into our client reporting dashboard, we discuss the complexity of automating tasks that can be automatically carried out in an instant by the human hand and eye.
At midday we have our quarterly all staffer. The executive directors and leadership team take everyone through the business plan targets and celebrate the success of great client work and new business wins. There seems to be a lot to celebrate.
I have an induction meeting with the new starters, and leave encouraged by the level of debate and curiosity around one of our behavioural models.
I rush out to get the Tube to Blackfriars where I'm meeting my cousin Will Brown, who has a social listening business called Impact Social, which seems to be really firing. We debate the merits of algorithm versus human interpretation on brand sentiment. Will shares some convincing stats that show why a human read is essential.
The debate about social measurement goes on in the pub, but we move on as other cousins join us for a family reunion.
Wednesday
Morning cab arrives at home for 6:45am and I jump in slightly jaded from the night before.
First meeting is with the account director on English National Opera. We go through a really exciting opportunity to target more audience diversity. There is a really neat data solution here and I know they will love it.
Then, a meeting with Toluna and an initial discussion on formalising a preferred supplier agreement. They also let me know about the launch of a new passive measurement tool and this starts a conversation around tracking the behaviour of IT decision makers for EPSON and Lenovo.
For lunch I grab a bite to eat with Tom Laranjo, our MD. We discuss developing closer ties with ethnographic and research agencies to further enhance our behavioural planning approach for clients.
I eat dinner with my wife and pass on family news gathered from the previous night, then settle down to watch the Brits.
Thursday
Slightly later start this morning as I have had an 8:30am meeting cancelled, so I get to see the children over breakfast.
The extra time presents me with an opportunity to catch up on a long email exchange and follow up, but it also allows for some debate around whether David Bowie should have won two Brits… of course he should.
I have a meeting with one of the account directors at Total Media Connect to discuss a client who has the classical dilemma of wanting to build a trusted and durable brand, but with objectives to deliver leads now and so I offer some suggestions on how they might tackle this.
I leave the office after a salad and head to a meeting with the IBM Modelling team. I have a really interesting conversation with Dusan Magula, a senior data scientist, around their Watson Personality Insight API, which enables text based conversations to be converted into indicative personality types and link them to various data sets.
The meeting is near Liverpool Street so I walk to the station, only to find my ambition of getting home early foiled by storm Doris.
That evening I watch Tom Bradby deliver his last ITV News at 10 for a while and wonder how the new Nightly show with David Walliams will fair. I guess you've got to continue to innovate but I'm sceptical on its success. This could also be my cognitive bias taking control though.
Friday
I leave home at 6:45am as I have an 8:20am train to Manchester today. I'll be going through our behavioural planning training with the team at Running Total, the latest addition to the Total Media family.
Joint managing partners Colin Reynolds and John Marshall are very receptive to how they can apply behavioural planning and we workshop some exciting examples on their latest clients.
Afterwards we grab a beer and chat about our past experience and shared connections.
The train back to London Euston enables me to type up my Media Week diary and then indulge myself in another chapter of Sapiens by Yuval Noah Harari, a truly fascinating book.
The lowdown
Age: 48
Favourite media: The Guardian
My biggest inspiration: Admap
Dream job: Cornish harbour master
Not a lot of people know this about me... I have a secret interest in cartography