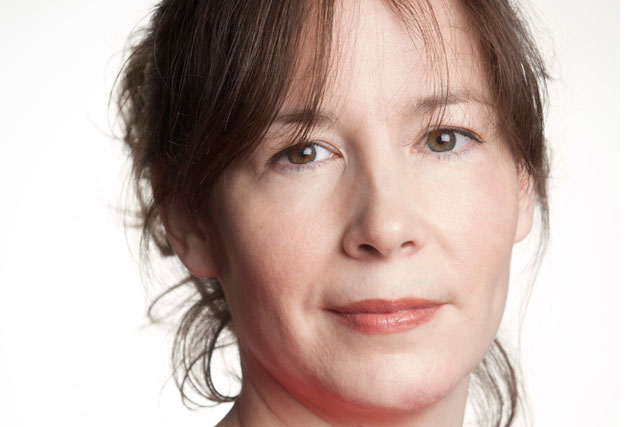 Sunday
My week starts, not on the 07.37 from Wendover in Buckinghamshire as usual, but on the 13.05 flight from Heathrow to Oslo.
Johnston Press is lucky to have Kjell Aamot, former CEO of Schibsted Media Group – one of Scandinavia's largest media companies – on its board and I'm grateful for Kjell's invitation to meet some of Schibsted's key players.
I'm joined on the trip by Helen Oldham, who is MD of JP's Yorkshire region and Scottish Dailies and Terry McGrath, who joined us recently as senior director of brand and product marketing.
With Helen based in Leeds, the trip gives us a rare opportunity for ample discussion – the forthcoming refresh of the Yorkshire Evening Post as well as The Scotsman and The Yorkshire Post's digital plans are top of our agenda.
It's dark when we land so I don't get to see much of Oslo as we head to our hotel. In fact, it's dark for most of our visit but what I do see looks lovely.
Monday
If any company can claim to be truly at the heart of digital transformation it's Schibsted, which as far back as 1995 shrewdly recognised (and acted on) the pending impact of the internet on our industry while the rest of us were wrestling with our first mobile phones.
What sets the team at Schibsted apart, as becomes clear during our meeting with Sondre Gravir, CEO of Aftenposten, is an overwhelming willingness to try new things, to collaborate across teams and a relentless drive to offer more value to their readers and advertisers…better to try and fail then never to try at all.
As a result they are champions of innovation and hugely successful because of it. We glean lots of useful insight into the newsroom culture that has led to the re-birth of Aftenposten as a mobile-first digital news brand, from its inspiring editor-in-chief Espen Egil Hansen, and have a look under bonnet at some of the tech tricks they're using which have helped them secure over 80 million monthly page views for the online edition.
We also spend time with their sister brand VG and I grab a meeting with Karl Vestli who heads up their thriving digital subscription business. I leave inspired and buzzing with ideas.
Tuesday
Back on the 07.37 from Wendover. I use the time to read the news headlines, usually on the Sky News app, sometimes Metro. I review my diary for the coming day and chat to friends who get the same train into London.
As I enter the office, the team is in full 2015 budget planning mode.
As any marketer will know, the task of accurately attributing revenue and customer influence to each marketing channel and understanding how they work together is a complex job, made more complex in our local media business where customer and consumer behaviour is split between online and offline platforms, across 240 different brands.
My diary is full of meetings about that.
The Oslo visit has reinforced our belief that we're absolutely on the right track when it comes to Johnston Press's digital transformation.
A fair chunk of Tuesday is taken up with our executive team meeting led by CEO Ashley Highfield. Much of today's meeting is spent discussing a new initiative to help ensure our regional titles can continue to adapt in a digital world.
While still in development, the reason I joined the company 18 months ago was to help drive the digital re-invention of our 300-year-old media business, so it is great to see the digital side progressing.
Wednesday
My day starts with a dawn chorus from my three little girls who are already in full festive excited mode. Christmas can't come quickly enough for them.
Today is the monthly senior leadership team call where 90 of our business leaders get an update from Ashley.
It's the last one of the year and a great opportunity to recap on some amazing achievements. With so much going on – and big challenges to tackle – it's very easy to overlook the hard work and effort that goes into our business on a daily basis.
One of the most exciting initiatives of late was the launch of 1XL – the local media partnership which created a massive new digital advertising platform. Interesting to see who'll be its first client.
My final meeting of the day is with our PR company, W Communications. We recently commissioned a piece of research into innovation hotspots outside London and we chat about how we can use the results to support our small business advertisers.
I catch a couple of episodes of Mock the Week on iPlayer before bed.
Thursday
We have around 330,000 local businesses who advertise with Johnston Press, which means we understand, more than most, the daily struggles they face just to survive.
We recently launched a campaign across our titles calling for an urgent Government review into punishing business rates and garnered more than 5,000 signatures of support in just a couple of weeks.
Tuning in to the BBC for the autumn statement, I'm delighted to see the chancellor has pledged a review.
It's a small step forward for the high street but we'll claim victory on this one. I have a call with my head of PR Jane Muirhead to get some statements prepared.
Friday
I usually work from home on a Friday – it allows me quality time to focus on our priority projects. Today it makes me realise just how much we have going on.
2015 is fast approaching and is set to be an even faster whirlwind of change.
After dropping the girls off at school, I have a Hangout video conference with our data agency to agree the next set of priorities for our digital analytics and data marketing team.
Econsultancy has emailed me about its Get with the Programmatic conference next week, so I make some appointments for the networking breaks.
As a publisher, we're still getting our strategy together on programmatic trading. I am really looking forwards to the conference and want to get up to speed with the latest developments in that emerging sector.
Once the girls are in bed, our evening brings an hour of online Christmas shopping and then we are glued to The Fall before finding a film on Netflix.
Age: 41
Favourite media: Breaking Bad - No contest, it was the best TV ever.
My biggest inspiration: It's a cliche, but it has to be my kids. I love the way small children believe that anything is possible and don't have any of the baggage we invent as adults. I love a challenge and generally dislike the status quo, so remembering to see the world through curious childlike eyes is always inspiring.
Dream job: Changing the world for the better.
One thing not a lot of people know about me... That would be telling