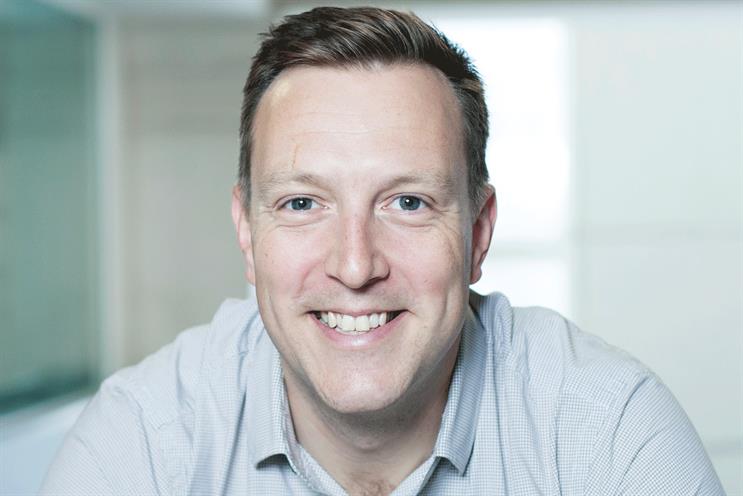 Sunday evening (Jan 4)
Reacquaint myself with my diary having lost all track of time over the last two weeks.
Quick email and Happy New Year exchange with TV's Claudine Collins. She's not back in the office until Wednesday but wants to get the ball rolling on some work for an E.On meeting we have next week, so we agree what needs to be done.
Set alarm which has been redundant since 19 December to 5:45am. Looks daunting compared to the slovenly 8ish I have become used to rising at.
Change alarm tone to a nice chirpy one in the hope it will make me smile in the morning.
Write my all important to do list that rules my week. Feel content with what's on it. Go to sleep.
Monday
05:45 decide to change alarm tone back to the old one. Get out of bed into work clothes, pleased they still fit after the excesses of Christmas. Cycle to the station and catch the 6:15 from Godalming to Waterloo.
Battle with my constant dilemma of choosing what to do on the train: emails, Twitter, Kindle, watch catch-up TV on the iPad or listen to music.
Given the early hour opt for listening to MediaCom's head of planning Steve Gladdis' best of 2014 playlist on Spotify. Enjoy a genre hopping journey through the past year, and a little snooze.
Go to the gym. Slightly sickened by the cliché.
Kick off the week with MediaCom London's Managing Partner check in meeting. Exchanges of Happy New Years and Christmas breaks made.
Leave the meeting smiling and fully updated on our clients business, our business, new business and with a few more things on the list.
My afternoon has opened up so use the opportunity to go through my diary and arrange a number of catch ups with the help my wonderful PA Avelon.
Have a quick chat to my work wife and occasional office buddy Claire Ferguson then get things moving on "the list".
All-in-all not a bad day one. Leave and get home in time to see the kids before bed. I'm staunchly anti-resolutions but think I should make this a more frequent occurrence in 2015.
Tuesday
Manage the gym again today. It's quieter than yesterday. Feel smug.
Today looks to be office based and includes catch ups with a selection of MediaCom's finest business directors Richard Friar, Alexia Pillavchi, Gareth Allen, Victoria Appleby, Oli Sears, Paul Kershaw and Louise Peacocke.
Reminded of how much simpler my life is by having such an amazing team of people running MediaCom's accounts.
More wishes of Happy New Year now accompanied by the inevitable discussion about how far in to the New Year you can keep saying it to people.
Quick catch up with Karen Blackett OBE about Thursday's meeting at Coca-Cola. Manage to take a couple of diversions into other topics, including her fabulous Christmas break in Barbados.
Wednesday
Off to Bromley this morning to see the Direct Line Group. Trains in chaos so scupper the gym and I end up in the car. A very rare occurrence but offers the opportunity to listen to Radio 4.
Start off with a meeting about 2015 digital plans with Marco Ramos our MP on DLG and DLG's head of digital, Raluca Efford.
Stay at DLGs office's for catch up Sam Taylor. Then have a photo shoot with Kerry Chilvers, Mark Evans, Churchill the dog and a seven foot effigy of Harvey Keitel to adorn MediaCom's walls with.
Drive in to town to go to the What Car? Awards. Manage a quick swim before needing to change in to tux. Tux fits, just, the gym must be working.
As I have the car it will be an unintentionally sober evening. Delighted to be on a table with the lovely Julia Dear, sales director at Haymarket, and Steve Edwards, my very first media boss and now MD of Beyond at MGOMD.
We spend the evening trying to work out how many years we have been attending the event. Agree there should be an award for long service to the awards.
The Volkswagen group collect c.50% of the awards on offer including Car of the Year for the Skoda Fabia.
Battle my way through the tables at the Grosvenor House great room to congratulate the heads of marketing: Heidi Cartledge, Skoda; Nick Ratcliffe, Audi; Rod McLeod, VW on their haul.
Bump in to David Prasher, MD of Haymarket, along the way, which involves further reminiscing of other, more drunken, What Car? Awards.
The prospect of driving home means I knock it on the head early. Give Dan Wood, MediaCom's head of partnerships a lift home to nearby Farnham. Spot of work chat but conversation focuses mainly on cars and snowboarding.
Home late so everyone is asleep. Creep around a dark house trying not to wake them up.
Thursday
Trains up the spout again so no gym. Still three visits in a week is my normal aim and constitutes more than a passing January fad.
Less convinced that the extra £300 I'm paying this year for my season ticket constitutes good value.
Off to Wimpole Street for a meeting with Coca-Cola. Meet Karen and Vics Appleby, the Coke BD, in reception.
Quick chat with Bobby Brittan and then a meeting with Emma Holmes, Coke's head of media.
Reflect on a good 2014 and look forward to the plans we have in for 2015.
To do list expands further.
Train up to Milton Keynes to join the Volkswagen Group heads of marketing forum.
Congratulate them once again on last night's success. Present a media market update and forecast for 2015.
Media inflation and TV planning dominate the conversation as we discuss the tests we have been running the Sky AdSmart, Xaxis TV sync and our new integrated screen planning approach.
Back too late to see the kids awake but arrive at home just as Alex my incredible wife is returning from Pilates.
Both decide that wine and TV is required. We finished Breaking Bad over Christmas so look through Netflix and try to decide what our next box set obsession should be.
Can't decide, so watch some Christmas comedy shows that we Sky+ed.
Friday
Opt for getting in early over gym. Trains working. Read Campaign on the way in, drop Mark Evans a note to compliment him on his essay on the year ahead marketing.
Totally with the sentiment that we should embrace the new tactics available while remembering the core principles of good marketing.
Quick catch up with a team working on a new business pitch. Work looks great and thinking spot on. Looking forward to taking it to the client next week.
One-to-one with Josh. Brief him on the week's happenings and discuss some key internal projects that we are kicking off at MediaCom.
First time I've seen him in the New Year so more wishes of HNY, vow that today will be the last day this is allowed. Re-populate the list!
Meeting on our entry level recruitment scheme with Pam Green our head of HR, Danny and Nancy Lengthorn.
Having joined MediaCom as a graduate myself I take a particular interest in this area. We are taken through the (considerably better than when I joined) plans for nurturing the next wave of talent through the agency.
Go directly to a meeting with Richard Friar and Jem Ellis, marketing director for TUI travel. Catch up on the all-important first few days of trading for the holiday market, seems there's been a good start and the brilliant new campaign is working well.
The afternoon is clear. Most of the company seem to be on some sort of January detox, something that I like to rebel against (gym efforts aside).
I can't find anyone to go to the pub for a lunch time pint, however, so use the time to work on the list.
Re-write list and check diary. Leave at 5pm because that's what people should do on a Friday. Pick up a copy of my favourite magazine, The Week, from reception as I leave.
All in all a good start to the New Year. The list is pretty much the same size as it started but populated almost entirely with different things.
By my count I have managed some 14 internal catch ups, 12 clients catch ups, three gym visits, two nights home early enough to put the kids to bed and one (sober) night out. Imagine the rest of the year has much the same in store.
Age:
36
Favourite media:
Clay
My biggest inspiration:
Another cliché but it has to be my wife, Alex.
Dream Job:
Ceramicist

Not a lot of people know this about me:
I was once a qualified fork lift truck driver