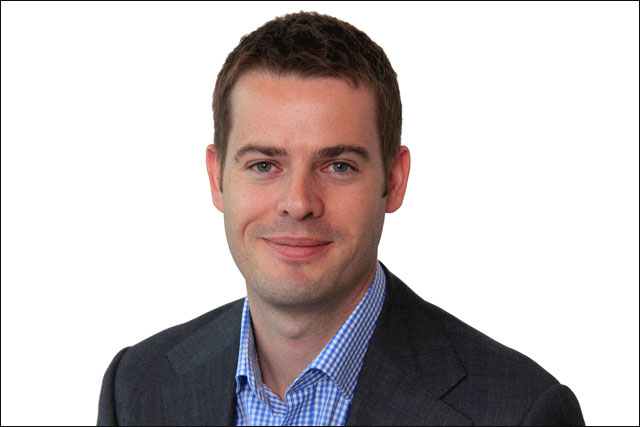 Monday
It's pouring down outside and I'm embarking on my first early morning run for a year. An agency seminar last week about "high energy lifestyles" has made it clear I don't have one and probably need one, and running is the first step.
I start the working day by talking to David Josephs (client director) and Lucy Stafford (managing director of Direct) about the final stages of a pitch we've been working on. We want to ensure we've done everything to demonstrate that we are the right partner and we decide I should make one more phone call.
I have quick sit-down with Louise Richardson, our head of marketing, to talk about the continued development of our office space. While we already have an amazing environment, we continually want to evolve the office to ensure it is as fresh and stimulating as it possibly can be.
A pleasant end to a Monday, as I join Giles Ivey [managing director] and the team at Say Media to watch England's game against France.
Tuesday
"Daddy isn't a monster," says Rory (my three-year-old), "Daddy, can I watch iPad?" It's a clever piece of early morning negotiation, that I concede to and head for the shower. The 48-sheet at my train station is for Barclaycard PayTag and I make a note to catch up with James Chandler (head of mobile), on our approaches to mobile payment. Our mobile product is evolving really quickly and I want to know how this new opportunity impacts on our proposition.
I attend the first in a series of Invention talks, a really smart initiative to bring inspirational speakers from outside the media industry into Mindshare. Today's guest is Brian McDermott, the manager of Reading Football Club. He talks about his approach to managing team dynamics. I'm particularly struck by the amount of time he spends thinking about how he communicates messages to his team, as much as what those messages are.
At the end of the day, our management group comes together to review the quarterly round of our client-satisfaction survey. Overall, the results are extremely positive, but there are some specific themes that fall out of the survey that we need to tackle as a group, so we spend some time determining the best way to go about this.
Wednesday
I start the day meeting with our Google Squared delegates who have just returned from three months of extensive training. I'm keen to capture their enthusiasm for the new ways of working they have learned, so we discuss some projects they can help us with on a company wide level.
The monthly meeting of Smorgesbord – our elected employee board – is an opportunity for the senior management team to share some of the wider business challenges we need help with, as well as an opportunity for the agency as a whole to feedback on opportunities they see to make the agency better.
The agenda is wide-ranging this month, covering everything from our CSR strategy through to our Olympic business continuity policy.
Pop in to see ITV present its 'Forefronts' roadshow. It's odd seeing Steve Bignell, (ITV sales director) on the other side of the fence, having worked with him as COO of MediaCom. He demonstrates both empathy and honesty about creating successful partnerships, which will make him a great hire for ITV.
It's my turn to pick up Rory from nursery this evening, so I use the train journey to put myself back into Dad mode. There will be an ice-lolly conversation and I need to be strong.
Thursday
Jenny Healy (HR director) and I meet with Hyper Island to find out about its approach to training and development.
We have heard lots of great things from across the market about their work and our Google Squared delegates have had first-hand experience of their approach.
We learn a bit more about their different models of working and take away lots of food for thought about how they might be able to work with us.
I lead a late-morning brainstorm to discuss the new Government structure for communication services. With all the change that has happened in Government over the last year, it is an ideal opportunity to reappraise where we focus our energy appropriately to be the right partner for Government departments going forward.
The afternoon consists of lots of internal catch-ups with people, covering everything from career development to new business prospecting.
Pop to The Salisbury on the way home to say goodbye to Steve Henderson and Stuart Byrne, long-standing Mindshare stalwarts, who are leaving for pastures new.
Friday
I've been invited out to the Ukraine by Nick Hewat at the Telegraph, to enjoy this evening's England match against Sweden.
It's a long flight, so I'm up at 5am to head to the airport. I've put work to one side that requires a bit more thinking, so that will fill the flight, as well as the last couple of episodes of the current 'Mad Men' series for additional inspiration.