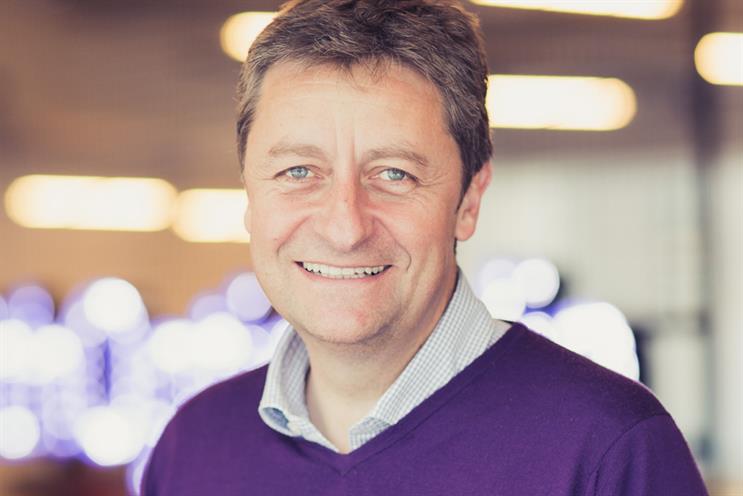 Monday
Wow, mid-May already. The week starts with a UK management executive meeting. We don't normally hold these on a Monday, so it feels a bit straight-in-the-deep-end after the weekend.
We try to meet as a management team regularly for shorter, sharper meetings rather than formal (and long) agency strategy pow-wows.
Today, we prioritise and agree a few key agency hires that we want to make, share a complete agency desk and floorspace overhaul happening this weekend and discuss staff benefits.
Rob Gold, managing partner, puts forward some good initiatives to address feedback from our last all-staff survey. Finally, we discuss various client budgets in the context of the exchange rate, Brexit and categories being Uber'd, and I reflect that client spending patterns will be evermore volatile to forecast. This will in turn make our business planning difficult.
Bolt across town to chair the IPA Media Futures Group (Tom George, the chairman is away). With our IPA hats on, myself and a few cross-industry peers have a constructive talk with Facebook on the current "issues" and their approach.
The day ends with a meet-and-greet with George Osborne and Jon O'Donnell at ESI. Personally, I was a big fan of George Osborne as chancellor. I reckon he'll be pretty good in this editorial role too. My main observation is he's quite a bit taller than I expected.
Home before 7pm which is super-early for me. Harrie, my youngest daughter, is just back after a weekend in France with one of her school friend's family. She is clearly feeling very worldly-wise after a trip abroad without the family, albeit she can't work out why the older siblings are smirking and hooting as she describes the detail of her weekend in the town of Condom.
Tuesday
I spend most of today actually doing some real client work which is refreshing. But as we all know genius steals. And as luck would have it, last week I saw a great presentation from the immensely smart Nick Hewat of the Guardian. I ask him nicely if I can steal and plagiarise his slides.
Ta-da most of the work is now done. One of his slides that I love, just for the copyline, is "Content is king. Distribution is 'king hard".
Towards close, I see Zu Rafalat from Seven Seconds in the office. She is, as always, entertaining and erudite. Beyond a bit of bantering, we do discuss a shared client and how we can help them over the next couple of months.
Wednesday
A morning of emails, short meetings and phone calls: the marketing team on a conference; quick call with Dags at ITV; the comms team on a client event; Dave Mulrenan, head of investment, on future plans for the trading team; catch-up with Pedro Mona, our head of technology, on a client's DMP implementation. I actually get through a fair bit at pace.
After lunch I catch a train to the Midlands with our managing partner, Lucy Ogilvie. She is recently back from an eight-month secondment at Aviva. She gives me light-hearted grief for most of the journey on various agency initiatives. Joking apart, she has a good perspective, it's a good conversation and good food for thought.
We have a super-productive meeting with a client who is really driving a transformation agenda in their organisation. We leave energised and optimistic about the work to do, how we can really help them, and thinking what a great client to work with.
Thursday
Our big rebrand day. The day starts with ROI+ fairy cakes, and finishes with agency drinks and a short presentation in reception. Although I have a water, as for no real reason I decided this will be a no booze week.
Vittorio Bonori, Zenith's global brand president, with a bit part from myself, talk the agency through ROI+. We emphasise the commitment behind ROI+ in driving our clients' growth. Growth for our clients through stronger upstream strategies, growth through developing more connected customer journeys, and growth by using tech and machine-learning to drive downstream efficiencies.
We share the values we need to collectively express in our work to deliver this promise to clients. And then the reveal of the new Zenith brand materials.
We feel as an agency, for the last year, we have been building real momentum with our clients and on the new business front. It seems like a perfect time to renew, reinvigorate and energise our approach.
Friday
I did have today booked off to go clay-pigeon shooting courtesy of Sunseeker. It was cancelled, or maybe I was uninvited? Bit disappointing, but the upside is a completely free diary.
I decide to split the day into four, and spend proper time with the client-lead and strategist on four different clients. It is good to review where we are, what initiatives we have in place and how we think ROI+ can play out for these clients.
I'm struck by the real drive of our client teams to deliver great work for clients. I manage in-between these reviews to go to the gym. This is the first time in five weeks and it's very laboured. I'm not sure it would classify as a work-out.
As the week closes (no new business push this weekend) I quickly look at what next week has in store. This is by the far the best bit about my job, it looks nothing like this week. Variety and the pace of change, in our roles and within agency work, really is a godsend. And I can intersperse next week with wine.
The lowdown
Age: Old, very old
Favourite media: Guardian, Telegraph, Evening Standard
Inspiration: Currently feeling inspired by Vittorio, our global brand president – strategic, leader, gentleman
Dream Job: George Osborne's, ES editor for four days plus £650k pa Blackrock advisor on Friday
Not a lot of people know this... I have no secrets, I'm an open book