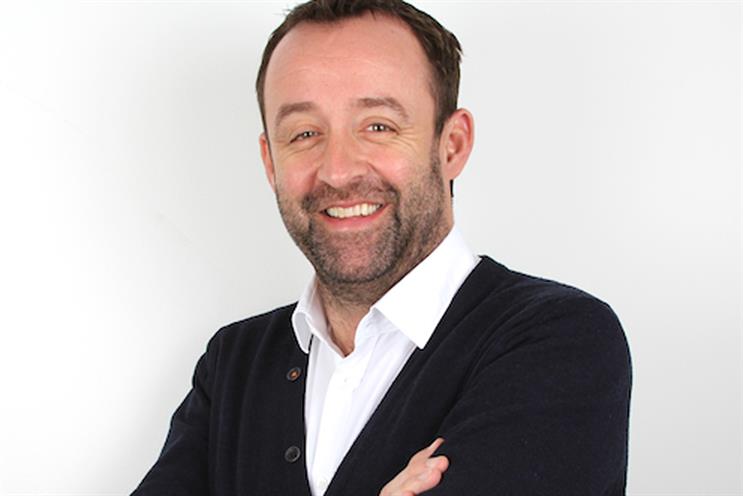 Monday
Well, it's Bank Holiday Monday, so technically I'm off. Generally on Monday I work from home anyway, as it's part of the way that I like to get a work-life balance, which is really important to me.
I'll drop the kids off at the bus stop and pick them up, cook dinner and use the day to catch up on calls and presentations. I've recently taken up tennis, so I'll often try to sneak in a quick hour-long tennis lesson over lunch.
This Monday, I'm actually in Newquay enjoying the final day of what my family and I call "study week". Each May half term, in the lead up to exams starting, we head down to an apartment in Cornwall. The deal is that we all spend half a day studying (or working in my case) and the other half of the day doing nice things on the beach.
As we've got lots of exciting stuff in the pipeline at Kantar Futures, the majority of my "study week" has been spent finalising details and preparing a presentation for a large automotive client in Shanghai later this week, among other things.
That, of course, intertwined with playing tennis, being on the beach, going for long walks, eating nice food and drinking too much beer.
Tuesday
Back in London, but not for long, and it's an early start, as I'm heading off to China to see the client and carry out a workshop and presentation around the future of their business and the strategy around their dealership network.
At least being in the air means solid, uninterrupted time to work. A big focus for me at the moment is the development of Kantar Consulting so I spend most of the journey on preparation work and strategy for KC, working through credentials, case studies and everything else, and beginning to build on all of that so that we can continue to accelerate Kantar Consulting as a business.
Wednesday
I land in Shanghai. It was a horrible flight. I flew all through the day and landed on Wednesday morning, China time. By this point, your body doesn't want to go to bed, so I am now surviving on about one hour's sleep to get me through the day.
I check in at the Four Seasons Hotel and head straight for the WPP campus to meet with the team and finalise preparations for the client workshop the next day.
It's also an opportunity to connect with the team back in London that are ultimately going to write a book on our new Futures Thinking concept. We're in the process of shaping that concept into something that's a little easier to digest.
My role in this scenario is to act as the "dumb, uneducated" person asking all of the simple questions - "What does that mean? How does that work?" and all that kind of stuff to help simplify the concept.
By late afternoon, I manage to explore the technology market in Shanghai, which is quite an experience in that I don't think I've ever seen so many fake iPhones, Beats headphones and all that kind of stuff.
The worst part is that I'm not sure if half of it is fake or not. As a bit of an early adopter when it comes to all things tech, I find it very interesting.
Thursday
Thursday is spent in the workshop all day with the client, which goes very well. It is very exciting, tough and challenging at the same time.
We take the client out for dinner that evening to the Lost Heaven restaurant, which is lovely and gives us a stunning view of the Bund, the old International Settlement on the riverside.
Over the weekend and into the beginning of next week, I'll be following up and writing up the findings from the workshop to present to two or three very senior clients at the brand by the middle of next week.
Friday
It's another day in the air on my return flight from Shanghai. On touching down at Heathrow, I actually have one of my best conference calls of the week on Friday afternoon, discussing the story behind Kantar Consulting and the fact that we want to really challenge existing thought processes and effectively rewrite the sales and marketing rulebook.
It turns out that, through my powers of influence, my preparation work from earlier in the week has paid off. It looks like we'll be using that as the kick-off to the story we want to tell around Kantar Consulting's credentials when we go and talk to clients for the first time.
The reason Kantar Consulting exists is because we think there is a huge opportunity that needs to be centred on growth and consumers, not on sales and marketing. That story has been evolving on an almost weekly basis and continues to grow, but seeing it all come together makes all the hard work worthwhile.
Next, it's straight from the airport to the hockey pitch in Berkshire where I coach a great bunch of kids. I like to think of them as the next generation of England hockey players, which just so happens to include my son.
Then I go to bed and collapse.
The lowdown
Age: 44
Favourite media: The thing I enjoy reading the most is probably Harvard Business Review. I'm also quite partial to reading Auto Express when I get a chance, because I'm a bit of a car geek
Biggest inspiration: I would have to say my wife and family. They are individually and incredibly brilliant and they collectively make me want to be a better person
Dream job: Apart from what I already do, I could see myself working for a company that charters and delivers yachts (somewhere warm, of course)
Not a lot of people know this about me… I'm part way through studying for a Masters in Executive Coaching at Ashridge University. I have a small collection of clients that I coach from a personal, leadership and development perspective