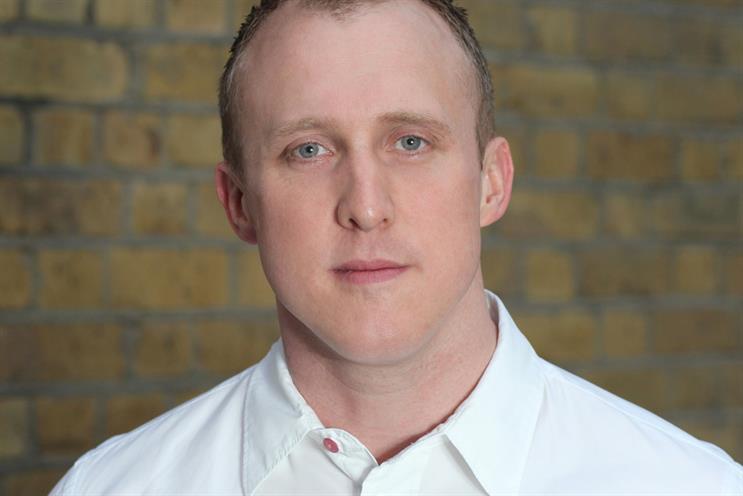 Monday
I'm up at 6am to get to the gym ahead of getting to the office for 8. It gets me going for the day, which is more important than ever on a Monday.
We've got a lot of new business pitches on so that's top of mind for me. One of which is for a large ecommerce brand, and another for David Lloyd.
We're making great headway in the ecommerce space because of our performance-based approach to media planning.
Just because a business is online, doesn't mean it should only be harnessing digital channels. As an agency we're helping lots of these brands find highly-targeted cost-efficient ways to utilise offline media as they start to hit the point of diminishing returns with digital.
Date night this week falls on Monday, when Becky and I grab dinner together at Sexy Fish, with us both working in media it's vital we find quality time each week.
Tuesday
Every Tuesday at 8am I meet with group CEO and founder, Mike Colling, for breakfast where we put our heads together on what's next for the agency.
Things have changed a lot, even within this year, so we find it important to take stock and ensure we continue building on that success. We've broadened out the type of clients we work with, and are also working on a number of new ventures such as a business modelling unit called MUS3 headed up by Simon Foster, who joined us from Oyster Catchers.
I also sit down with Ian Prager and Anna Zolkiewicz who head up Clarity Media, a part of the MC&C Group that focuses on providing clear and effective media planning to growing businesses, to discuss opportunities following a recent event we hosted focused on the space.
That evening I played for the agency five-a-side in Shoreditch, needless to say the team were desperate for players and I dusted the 1995 Umbros off for one last game (hopefully). We drew four-all, which considering my involvement was an incredible achievement.
Wednesday
I grab breakfast with Ian Edwards, UK head of planning at Facebook, to discuss the ways in which the platform delivers for performance clients and potential strategic partnerships with some key clients.
I then head off to an internal catch-up to discuss the first campaign we've run for new client TM Lewin, and all is very much on course. With all the new business we're winning, hiring new talent into the business is a focus so some of my week is made up of interviewing for a raft of senior positions across the agency to support that growth.
Speaking of which, we down tools to head off for our ecommerce pitch in the afternoon. Coming out of the pitch I take a moment at 6pm to speak with my daughter Evie, which I do each evening. She's just started school and is full of excitement and enthusiasm – I love hearing about every day.
That night sees drinks with my old MediaCom colleagues Dino Myers Lamperty, who is now head of strategy at 7Stars, and Liam Dawson, business director at MediaCom. It's tempting to talk shop but we try and keep it to a minimum as we visit some of our favourite Charlotte Street watering holes.
Thursday
Today sees a meeting with Tepilo to discuss our initial test for them – and everything is going great. It's an interesting brand in a competitive sector, which is where we find ourselves coming into our own.
At that point it's about making sure a brand is famous for 15 minutes in front of the right people, rather than overspending on broad audiences, and we're seeing it pay off for Tepilo.
Lunch is with John Charlesworth and Kieron Murphy from Active International at the Social Eating House to discuss ways in which we can grow our barter offering, delivering further value to our clients.
Post-lunch I grab coffee with Steve Booth, our non-exec Chairman, to discuss the upcoming board away day, where we plan to identify opportunities for 2017, to ensure we continue to build on the success of this year.
In the evening we head out to a secret comedy club as an agency. We're having a great year and it's as a result of everyone pulling together and delivering above and beyond for our clients – so it's nice to take them out and make sure they get to let off some steam together.
Friday
Friday is always a great day – but it's even better when you find out you've won David Lloyd as a client. There's a buzz in the office so we take everyone out for agency drinks at lunch to celebrate. For some it's definitely hair of the dog from the night before.
I then head off early to get up to Manchester to spend some quality time with my daughter. It's been a busy week, with lots of good news and progress, but downtime with her couldn't come soon enough.
The lowdown
Age: I still get away with 28!
Favourite media: TV
My biggest inspiration: Evie my daughter
Dream job: CEO of the biggest and best Performance agency in the UK
Not a lot of people know this about me: I had trials to play pool for England.