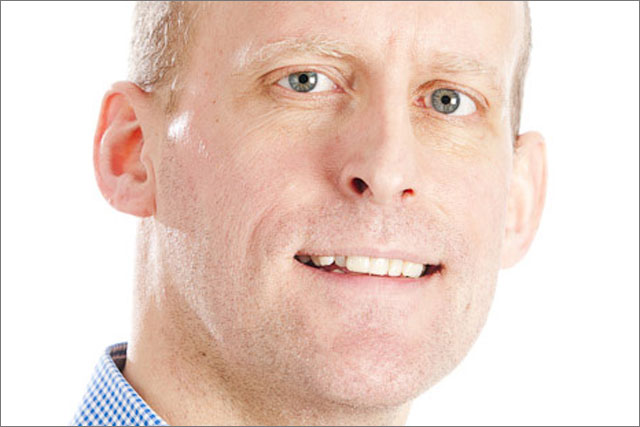 Monday
The 6am wake-up call brings me to life in my New York hotel room. I check my iPad for overnight emails and scan through the agency Twitter account, before switching to the mighty Telegraph app for my early morning fix of news and sport.
I take breakfast with Natalie Yorke, London's new business director, and we catch up on the new leads from the weekend. We're excited to be in New York for a two-day new business summit. The great and the good of UM's 151-office network have gathered to discuss the challenges and opportunities for 2012.
Jacki Kelley, global chief executive, delivers the early morning rallying cry and I spend the day soaking up the valuable content on offer. London has had a great start to the year with £5m Royal Mail and £4m Zipcar wins, but I'm keen to learn as much as possible from other UM markets.
I dine at Prime House, one of New York's finest steak restaurants. The red wine adds fuel to the conversation and I swap favourite pitch stories with our Hong Kong and German chief executives.
Tuesday
I'm up early as my body clock confuses 5am with 7am. I suffer the endless ads that dominate American commercial TV before, once again, The Telegraph app calms me towards breakfast.
US head of strategy, Mike Barrett, delivers the highlight of the second day of the summit with his energetic presentation on UM's powerful brand positioning, 'Curiosity Works.'
At lunch, I grab a coffee with new Chinese CEO, Cary Huang, and quiz him about his market. With its billion-plus consumers, it's an important one to watch and try to understand.
In the afternoon we visit UM's newly designed global offices. Next, we head upstairs to IPG's Media Lab. It is where "marketers and our agencies go to discover and learn about their future" and it doesn't disappoint.
We play like children with the mobile, out of home (OOH) and TV technology on show, and I leave satisfied the lab is a massive game changer for the agency.
Before dinner, I spend time updating UM London's 2,500 Twitter followers on a brilliant new social app called via.me from Radium One Labs. It allows us to easily share pictures, videos and audio across multiple social networks and I've become mildly addicted.
Dinner is spent with network colleagues in SoHo. My head hits the pillow at a surprisingly sensible hour.
Wednesday
As I'm not flying until 6pm, I make the most of the city. Whenever I'm in New York, I always like to visit Times Square. I love big and bold OOH and it doesn't get any better than this (despite the clutter!).
I head down to the Apple and Wired stores to soak up the latest tech gadgets and generally be inspired by what's in store. I resist the temptation to buy the latest iPad, despite thinking about it several times.
I have a working lunch in SoHo with my UK chief executive Andy Jones. We reflect on the summit, agree action points and discuss the live pitches we are involved in, before I head to JFK.
On business trips, my media consumption of newspapers and magazines increases dramatically. In the business lounge I flick through the FT, Telegraph, Times and Wall Street Journal, and before the flight, I arm myself with Nat Geo, The Economist, Time, T3 and Vogue.
On the flight, I say hello to Nigel Havers, the English actor, (my mum's a big fan) and compliment him on his role in ITV's 'Coronation Street'. No sign of Audrey though.
Thursday
A car takes me home to Battersea so I can freshen up, despite barely sleeping on the flight. On the way, I make a list of my jobs for the day.
En route from Heathrow, I can't help but notice the hugely contrasting simplicity of OOH sites from JCDecaux, Clear Channel, Primesight and Ocean. The Times Square clutter seems an age away.
I head into the office to share the presents (wine and chocolate) I've bought my team for holding the fort.
As I get down to a long list of catch-up work, I switch on the brilliant Spotify on my desktop. I use two versions so I can experience the ads if I want to. In an open-plan office, Neil Diamond is surprisingly popular (not).
I'm host on the UM table at the annual NABS event this evening, so I head home to change. The event is around the corner in Battersea Park, so it's a short walk and I meet up with a good friend at Facebook before proceedings start.
Friday
As a serious sports enthusiast, I always make an effort to get Sport magazine on the Friday commute. I also have a play with the new Draw Something app – my drawing is terrible, but it's a fun way to break up the journey and see some of the good, bad and ugly mobile ads that accompany it. On arrival at the office, I remember to ask my PA to send flowers to our NY office to the UM'ers who organised the new business summit.
Running an event is hard work as we know from our recent Wave 6 launch. It's important to say "thank you" and given the value we got, it's money well spent.
Two new business leads come in later in the morning – one from our network partners at McCann London and a really exciting digital opportunity from a partner academic institution.
I spend my lunchtime discussing them both and working out a plan of attack. The week ends with a team meeting to discuss what's been achieved and a celebratory drink at the local, The Artisan, on jobs well done.
My Media Week ends with another strong commuter product – the London Evening Standard and ES Magazine is under my arm as I head back to Battersea to sort the body clock out.