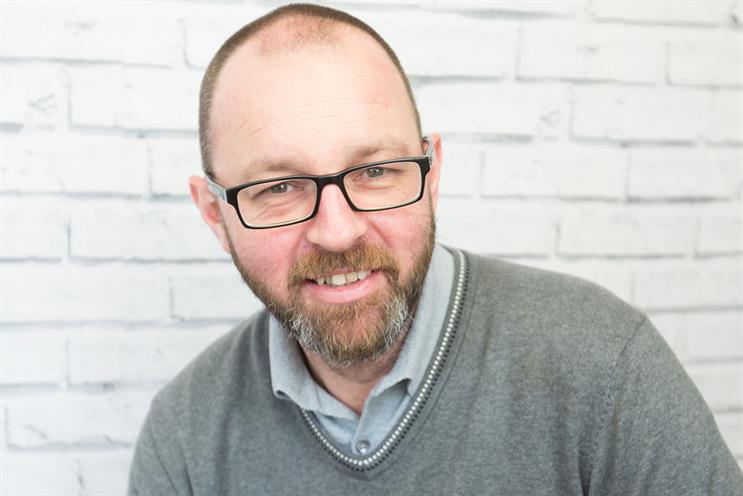 Monday
BBC Radio 5 Live's Rachel Burdon wakes me up and my first thought is about food. Not unusual for me, although today in particular I've finally decided that I don't want to be a fat bastard any more.
Working in media encourages you to eat and drink beyond recommended limits, so I've starting seeing a personal trainer. He's put me on a strict diet of protein shakes, fish, chicken and bits of green stuff.
Luckily, there's plenty to take my mind off it as Monday always starts with a video call with the directors. We have four offices in the UK and are expanding overseas each year, so it's crucial the senior team keeps talking to each other.
As ever, there's loads going on: new client briefs from Beijing, Chicago and, this week, Gibraltar. So many of our most exciting conversations are a result of getting on planes these days. Mental note: look into company air miles schemes.
Tuesday
I managed to avoid thinking about the f-word, but today may be a greater food challenge than I predicted.
Internal meetings in the morning to see how new initiatives are going and a couple of them look like they are starting to get good traction with clients – some smart application of offline planning to boost Facebook campaigns are working well for early adopting clients and a few others are signing off tests.
Then things get tougher: visit a shoot for a TV ad in the afternoon. It's for a large homewares client and there is food everywhere. Pastries, cakes, crisps; you name it. Grit my teeth and get through it, but we are taking the client for dinner tonight… I just about manage to limit myself to fish and no carbs. Not easy.
Wednesday
I took a detour on the way into work to visit Oxford Circus Station which we have taken over for Clash of Kings, the mobile phone gaming app. The creative looks amazing and easily distracts me from my now constantly rumbling stomach.
Back in the office, preparations are underway for the launch of The Specialist Works' charity initiative, Goodwill Rocks. Twenty charities are signed up and media owners are on board to donate inventory to them.
The target is £1m of free advertising for charity and the big reveal is… £1.065m donated (so far)! The room is buzzing and it's sincerely heart-warming to be part of a generous move by the media industry.
There are canapes. I cave a little. But they are really small.
Thursday
An early train to Brighton for a day at Media360. Starting to feel strong, like I don't really need food anymore. I find I'm particularly interested in the charity transport ads today for some reason.
The first impression of Media360 was that this was going to be the toughest test of my willpower thus far. Swiftly followed by the realisation that no one seems to have cracked the issues we are dealing with as a business: attribution and measurement, the true value of online display, what 'programmatic TV' actually is (as many definitions as definers) and what 'programmatic anything else' actually is.
I spend the train journey back to London running through the TSW take on these things and feeling like we hold our own in most areas.
This evening, I meet several clients for a networking dinner at The Ivy. TSW has built a client network who exchange opportunities to market to each other's client bases, which effectively means free customer acquisition for them.
The menu is challenging though. I give into steak but stay strong in the face of temptation from pudding and cheese.
Friday
Feeling the pace a little now – it has been a week of long days and no carbs…
Luckily today's agenda is exciting so I don't notice too much. Have a really good meeting with the owner of a specialist business who may come into the TSW family.
Bringing together different areas of expertise (for example TV planners working with mobile specialists and doordrop planners swapping ideas with print managers) has been a really productive move for TSW, because they spark off each other and come up with solutions neither could arrive at independently.
Calls and emails at lunchtime with our print media managing director Parry Jones: he's in Atlanta putting the finishing touches to an acquisition of a packaged insert business in the US.
And as it's the last Friday of the month, all the staff are finishing early. We call it FOF (the last 'F' is for Friday, I'll leave you to work out the rest).
I pause to check who I'll be following in My Media Week. Groan inside when I see it is Sir Martin Sorrell. He's been to Switzerland and advised a government. Great.
Sod it. I'm getting a cheeseburger on the way home.
Lowdown
Age: 48
Favourite media: MasterChef, The Great British Bake Off, BBC Good Food
My biggest inspiration: Jamie Oliver
Dream job: Chief taster at Dishoom
Not a lot of people know this about me: I'm on a diet. Not sure if I mentioned...