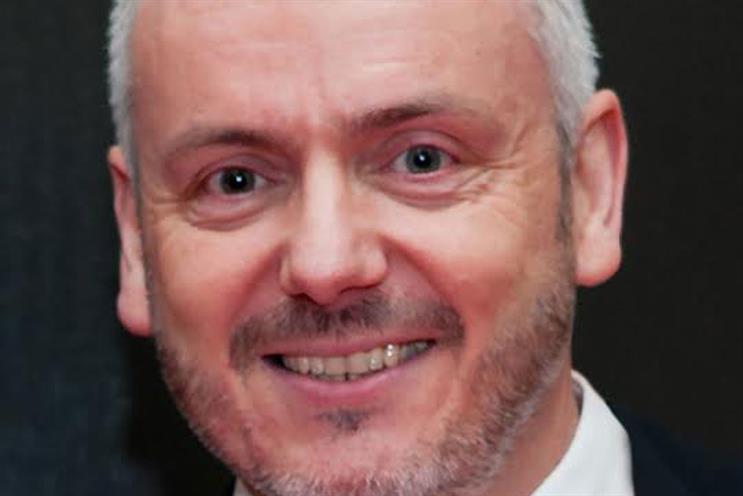 Monday
I live out in East Grinstead so my day starts at 6am by checking the iTunes app to see where the Attitude app is positioned in the download charts.
Next it's Twitter to see what state the trains are in. If it's good then I'll hang back to get the 7.49 listening to the Today show on BBC Radio 4, but if it's looking poor I am straight up to head in early.
Starting my ad sales career in the classified department at News International means I have a drilled-in aversion to being late for work.
Once I am at work the first job after coffee is a quick round-up, checking the weekend traffic figures for the website and the figures the commercial team are on.
Its deadline week for the magazine so depending on where we are at dictates how involved I will need to be with them over the next few days.
Mid morning is a catch up with the project team working on the Attitude Awards event in October – basically the editor Matthew Todd, our communications director Gloria Maydew and myself.
It's our big showcase event and we are knee-deep in dealing with management for performers, guests and winners. We're a small company and the three of us do the ground work for the awards with other members of Attitude getting involved along the way.
I worked in magazines in Australia for six years and experienced my first big magazine events out there and I truly enjoy them more than anything else.
It's our brand shop window for readers, advertisers, sponsors and supporters of what we do so it's crucial everything is just right.
The afternoon includes a catch up at Soho House with one of my favourite people in media, Chris Aylot from Sky, to discuss their sponsorship of the awards and to start work on what talent from the Sky roster we can get to this year's event.
Tuesday
My first meeting is with the company accountant working on our most recent accounts. Always tons of fun followed by a quick catch up with the company owner to discuss those figures. Thankfully things are going well across all the platforms so it's a quick and easy meeting.
Mid-morning the editor and I have a meeting with a TV production company who are keen to film a Tatler-style documentary about Attitude.
We get asked a lot to do this and a lot of friends and business contacts think it will make great TV and promote the brand to a new audience.
I'm not sure I'm ready to be a TV star yet, so we listen to them and go away to mull it over some more – but I can't help thinking "what if?" and wondering what it would be like to win a Bafta.
Wednesday
With the Attitude Awards just weeks away, I am starting to ramp up the number of meetings to discuss everything from the winners, presenters and performers and to sorting out sponsors and also what's going into the awards collectors' issue.
News comes through first thing that the brilliant Scissor Sisters and BBC Radio 2 DJ Ana Matronic will again host the awards so that's one thing off the list.
The event team from our headline sponsor Virgin Holidays call into the office to chat about their plans for the After Party.
I get a real buzz from working on the covers and marketing campaigns. The issue heads off to the printers without a hitch.
I finish off the day with a little party in Hanover Square with Jess Glynne to launch her album thanks to the team at Toast PR.
The room is full of press and its good chance to see Dan Wootton from The Sun and to say hi to Kevin Hughes from Global Radio. Both are great supporters of Attitude.
Thursday
It's an early start meeting-wise on a rain-soaked morning. Coffee catch up with Nicholas Ferguson at Estee Lauder in Mayfair to discuss their men's skin care ranges and hopefully a partnership in the future.
Straight after, I head over to London Bridge to meet another client, Tom Spearman-Black at Hackett. We've just secured a campaign from the brand for the first time so it is useful to find out what they are up to and share our news too.
Head home watching Sunday's The Last Ship episode on the Sky Go app means the commute is fairly pain free and goes by fast.
Friday
Journey to the office today is a bit more interesting now I've discovered the new BBC Radio app so I am able to continue with my Today show fix.
Weirdly, it still works for most of the tunnel ride between London Bridge and Bank.
The new ABCs have been announced and delighted to say that Attitude is the number one men's digital title in the UK. There's a good buzz around the office on the back of that news.
To celebrate we all head out to lunch at The Hoxton Hotel for some much deserved drinks and food before heading to Yorkshire for the weekend.
Lowdown
Age: 47
Favourite media: BBC, The Sunday Times, Gourmet Traveller
My biggest inspiration: Alex Bebbington. My boss from Australia now working at William Reed in the UK.
Dream job: Sometimes I wish I had gone down the TV route. The industry continues to innovate and brands like Netflix seem to have a lot of money.
Not a lot of people know this about me... my first job was in Our Price Records in Sheffield back in the day.