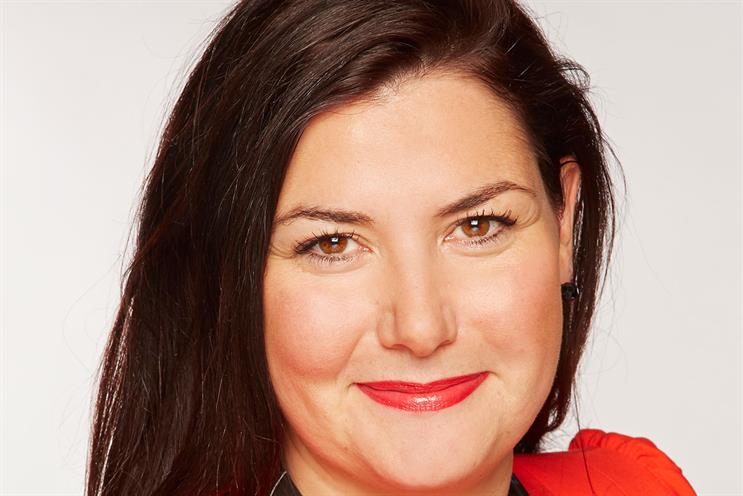 Monday
It is a busy and sombre start to the week following the tragic events in Paris on Friday. I spent the weekend liaising with teams here and in Australia to make sure our promos were appropriate in light of recent events.
The 9.36 internal alarm rings, when the overnights come in. It's a fairly one dimensional 'fix' in a digital age where a ton of viewing cannot even be measured, but we all use the same yardstick and when I see ITV's 43% share for the launch of I'm a Celebrity…Get Me Out of Here!, I'm over the moon.
To keep pace with developments across ITV, I have a series of meetings, with the broadcast board, the group marketing management team and my marketing and media team.
I am used to having odd conversations in these get-togethers and making decisions about seemingly ridiculous things. Today my favourite question is: "can we show Philip Schofield's bum seven seconds before the 9pm watershed?"
I am training for ITV's Text Santa 10k Run, which takes place in a few weeks, so I leave the office on time. My running shoes haven't seen much action of late, so my 90s house classics playlist is going to have to work extra hard tonight.
Tuesday
I spend most of my day with the fantastic marketing, media and creative team, planning next year's big January launches and adding the finishing touches to the ITV Hub campaign which breaks this week.
It's ITV's biggest ever campaign behind a VoD product and we set ourselves the task of making the campaign as smart, fun and digitally delightful as the product.
Next meeting regarding the ITV Hub campaign is with our in-house design and advertising agency, ITV Creative.
We'll create over 300 reactive pieces of advertising across TV, digital outdoor, online and mobile, which will vary depending on events such as who got knocked out of X Factor, what's trending on Twitter, what the weather is like or what bus stop you are standing at.
I love that technology has opened new doors to creativity and that reactive, minute-by-minute copy can add another layer of creativity to our campaign.
Finally, I start ordering my thoughts for a presentation I'm giving on Thursday at the Digital Marketing Show. I can't wait as I will finally get to show our new branding and ads to the world.
The presentation comes home with me, so my running shoes get a rest tonight.
Wednesday
We're doing some fascinating work in behavioural science with Rory Sutherland's team at Ogilvy around decision-making and habits.
I am sure that every marketer is a frustrated psychologist and so the workshop we run today is great fun and opens up a ton of new ideas around managing choice and creative 'nudges' in the key hours around transmission.
Spend a large part of the afternoon signing off copy, images and video comms around the ITV Hub, which we're launching to press and customers tomorrow at the inaugural ITV Gala at the Palladium.
Re-watch all the show and creative clips for tomorrow's show. Bar any late changes to the content, I think we are there.
I leave late, but my favourite London find, a 24 hour hairdresser in Bond Street, saves the day again and gives me a haircut and blowdry at 11pm. It's not just our brand that needs to be red-carpet ready at tomorrow's shin-dig.
Thursday
Tonight's the big night, so a busy day lies ahead. We have over 100 ITV talent and 600 customers and stakeholders attending the Gala.
As ever, changes to the show performances and running order run right up to the wire, but can't ruffle the feathers of our incredible ITV events team, who I am convinced could fix absolutely anything with a headset and killer smile.
I head over to the Digital Marketing Show to talk about the role of branding in a crowded marketplace and give a sneak preview of The ITV Hub. Beaming six channels of live TV across every one of our 27 platforms is a huge and rapidly growing part of our business, so it's nice to finally talk about the ITV Hub and how and why it's come of age.
Traffic is terrible on the way back to the Southbank, so I spend the whole journey on my iPad playing with the ITV Hub beta site and the addictive swipe to live function.
It works intuitively like a TV remote control and gives instant access to live. I love this innovation, especially pertinent now 30 per cent of our VOD viewing is live.
Get back in time to change and walk the red carpet with Jim Carter and Olly Murs. The Gala is brilliant, a proper glitz and glamour affair and Bradley Walsh has everyone in hysterics while Ellie Goulding sings to a backdrop of our upcoming 2016 shows. The after party is star-studded and Vernon Kay's DJing keeps talent and clients dancing until late.
Friday
First task of today is to check the Gala and Hub coverage. My favourite headline "ITV just won the advertising upfronts" in Media Week is a much-deserved tribute to the teams and it's great to see their hard work recognised.
It's a 6am start on Monday as we switch on the ITV Hub, so lots of planning still to do and a quiet weekend is on the cards.
A subdued Friday afternoon lets me do some forward planning. Text Santa is the next big priority. Now, where are my running shoes…?
The Lowdown
Age:
40
Favourite media:
Telly (obvs)
My greatest inspiration:
Dolly Parton (though I can't remember the last time I worked 9-5)
Dream job:
I'm not even being a suck-up when I say my current job.
One thing you didn't know about me:
I've got a professional qualification in dance and it very nearly led me to a rather different career!