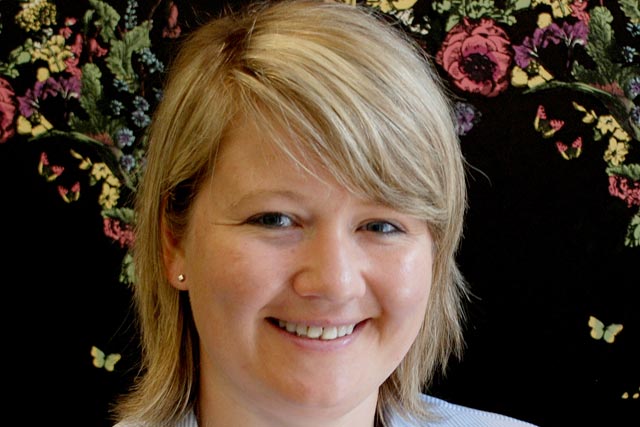 Monday
It will come as little surprise that I wake to the 'Christian O'Connell Breakfast Show' – this week the team are flying listeners' loved ones home for Christmas for a Post Office promotion.
Then, the most important job on a Monday is to switch on the coffee machine – I can't remember life before Nespresso. The caffeine kick-starts our weekly sales team meeting where we reflect on the previous week and set ourselves up for the next seven days.
This is followed by the sales heads meeting where we set targets, discuss revenue and look over general business issues.
My planned meeting with AEG is rescheduled, opening up my diary to catch up with Ben Barker our head of agency sales, as well as some of the new starters who have just joined the Absolute Radio family.
Monday lunchtimes are always the same – channelling some aggression in a boxing session with my trainer Ash at Third Space.
Unfortunately, our Campaign Media Award for Radio Sales Team of the Year failed to make it back from the awards do, missing, presumed lost amongst a sea of Champagne bottles. I chase Haymarket for a replacement lump of Perspex. It was a great result for the commercial team and we refused to leave the dance floor until they turned the lights on.
Katherine Knapp who heads up our promotions team pops over for a catch-up. Her team is busy organising an outside broadcast with the Swiss Tourist Board and Crystal Ski - the Christian O'Connell Breakfast Show is taking 14 listeners, the entire show team and a small army of engineers on a skiing trip to Saas Fee in Switzerland.
This afternoon I meet with the production team to discuss our latest NFL plan. Earlier this year, Absolute Radio 90s became the brand-new home of NFL on UK radio and we've been broadcasting live commentary of games every Sunday night since the start of the season. In February, we are going to the Superbowl and we'll be giving our advertisers the chance to win a 60-second ad that will go out live in our exclusive Superbowl commentary.
Usually, Mondays involve ironing and 'Greys Anatomy', but instead I see a friend whom I met when he was at Planet Rock, Jonathan Arendt. We chat all things radio and enjoy a little too much red wine for what will be my first (of many) Christmas drinks.
Tuesday
Breakfast is with John Maloney from Maxus, then I meet with Vicky Radcliffe at Starcom to present our Branded Content Roadshow, which highlights the content-driven commercial ideas we've been developing over the past 18 months. It also gives us the chance to talk about our very exciting (and very secret) plans for the World Cup.
Lunch at Chotto Matte with Aki Mandhar, Ritu Lakhanpal and Dino Loannou from Mediacom's Ted team is a great chance to talk about music. Mediacom has embraced InStream, our innovative online tool that allows our clients to target logged-in listeners with targeted advertising.
Along with our commercial director Simon Kilby, I head to PHD for their Christmas Spectacular drinks. I should have known it was time to go when Daren Rubins started pushing the Sambuca shots!
Wednesday
The morning is spent at Mindshare, Walker Media and MGOMD. I finally get back to some much-needed desk time to start looking at invitations for our Christmas Session with Jake Bugg. Over the years, Absolute Radio has developed a reputation for staging spectacular gigs in remarkable venues. Our 'Christmas Sessions' are no exception, with Keane at Chelsea FC's fantastic Under The Bridge venue, Kodaline at the Garden Museum and Tom Odell at the House of St Barnabas in Soho.
A ripple of excitement passes through the office among some of the ladies (and men) when it's confirmed that David Tennant is confirmed to take part in this year's 'Breakfast Show Christmas Panto' at the Soho Theatre. The show is sponsored by our long-term partner Wickes who'll be lending a hand with the set.
I then head off to a 3pm meeting with Dan Chard from AEG to discuss opportunities for working together in 2014. The Barclaycard Presents British Summertime gigs in Hyde Park last summer were a massive success for both of us.
I hear back from Haymarket – there is no news on the award and the cost to replace it is £385 plus vat. Ouch!
There's just time for a visit to the gym for a spinning class and then on the Tube back to West Hampstead to get my hair done. Two hours in the hairdressers gives me time to catch up on my emails before heading home to cook some dinner, while constantly adding playlists to my Sonos system – without doubt my favourite gadget of the year.
Thursday
I start the day with a quick scroll through Twitter and Facebook on my walk to the Tube. It's dark, freezing and icy as I'm up extra early heading to another boxing session. I pop into work before to pick up my gym bag and bump into Russ Williams. It's a big congratulations to him for being inducted into the Radio Academy's Hall of Fame, the UK radio industries highest honour. Russ celebrated 20 years at One Golden Square this year!
The rest of the morning is spent focusing on December revenue, team brainstorms to generate momentum and then a few hours hitting the phones It's a part of the job I love, so I join the team before heading to a wonderful lunch with David Peters and Amanda Burningham from Carat Sponsorship. We do tons with these guys and it's great to say thank you.

Later at home, I relax to an hour of Karl Pilkington's 'The Moaning of Life' and the book I am currently reading, The China Study, which I highly recommend.
Friday
The day kicks off with coffee at Balthazar with Chris Ware and I'm at my desk by 10am. I'm away in Miami in two weeks, so start to prepare a few handovers for the team to be delegated from Monday. I receive a text about an ad we are running which references Nelson Mandela who sadly passed away the night before. We move quickly and take it off air.
I get back to my desk to find Ian Wright, host of the Absolute Radio 'Rock N Roll Football' show every Saturday, on the sales floor. Wrighty loves popping up to make a few sales calls, much to the amusement of our clients. Then I'm straight into a sales heads meeting to review revenue, projects and plan for Monday's sales meeting. I spend the next hour making calls and following up on emails before meeting Emma Moorehead from MEC for lunch.
I'm back to the office for our World Cup Absolute Radio 'Lads' Night In Event' hosted by Ian Wright, before finally heading home for the weekend and some well-earned me time.

Age: 37
Favourite media: Film and Radio
My biggest inspiration: Monty Roberts – The Man Who Listens to Horses. One of the most awe-inspiring workshops I have ever experienced.
Dream job: Film director
Not a lot of people know this about me... I sang a duet with Dannii Minogue at a Radio 1 Road show, a long time ago!