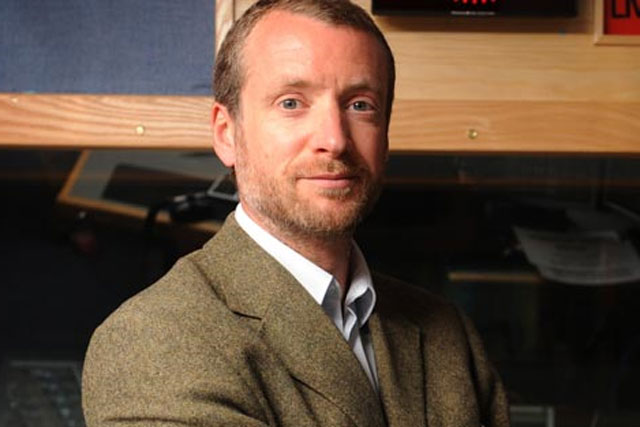 Monday
The week starts in earnest with a quick early morning run and a rushed bowl of Shreddies with my two young daughters, Anna & Sofie.
Today is the launch of an eight-week social media campaign to promote our Smooth Radio sub-brand, Smooth 70s, so the morning is spent checking and double checking that everything is either ready to run or up and running already.
Smooth 70s has already proved to be a success with around 700,000 listeners each week and the #SummerOf70s campaign is using leading social media channels to attract new listeners through content sharing, cohorts, fan clubs, tweets and retweets.
The team has worked tirelessly over the weekend to get it all ready and by lunchtime, we've already had an incredible number of tweeted playlist requests from individuals and fan clubs.
In the afternoon, I'm on a conference call with a leading outdoor contractor to discuss how radio and out of home can work more productively on acquisition clients in some of our regions.
Tuesday
Another dawn run in sunny Ipswich (home for the last four years) and then it's back into West London for a meeting with David Bunker, the BBC's lead man on audience research. We met when both of us were presenting at the Older Richer Wiser conference a year or two ago, but today is all about what life is like for 30-somethings (Real Radio) and the challenges they now face that may not have existed five to 10 years before. David's insight is invaluable and he makes a great sounding board.
Back in the office and Katy Ratican, our head of social media, shows me how well the Smooth campaign is going and how many people have taken to Twitter to post their requests. One of them is none other than Mike Batt, the man who brought us The Wombles pop act, chart-topping tear jerker 'Bright Eyes' and the lovely Katie Melua.
At 3pm, myself and Tom Gillings (digital and co-promotions) head over to meet Tom and Roland at Wowcher. We've had a partnership with them on Real Radio for a while now and wanted to review where we are. It's a very productive session, made even more enjoyable by Tom and Roland being such nice guys to deal with.
After a quick email purge back at the office, I head to the Albert Hall for the BITCs Responsible Business Awards. I sit on the leadership team of the Prince of Wales's charity START, which looks at ways of making sustainability more simple and easy to action for businesses and consumers.
The event is hosted by M&S and speakers included David Cameron, Marc Bolland and Joanna Lumley, with some very amusing compering from James Corden. We're delighted that one of our START partners, B&Q, wins an award for their sustainability programme and their director of corporate social responsibility, Matt Sexton is on our table. We cheer him on as he goes to collect it – a great way to end the day.
Wednesday
Up early again, but this time I'm off to the Riding House Café to meet my friend and ex-colleague, the radio presenter Mark Goodier, to discuss potential opportunities across Real and Smooth.
After breakfast, I head over to Soho for a quick catch-up meeting with another ex-colleague, Nicola Swing at Hearst Magazines. Partnerships are top of many agendas at the moment and we discuss potential scenarios for magazines and radio to work together.
It's then a mad dash over to Jermyn Street to meet Andrew Nicholson, Virgin Money's head of sponsorship marketing. Andrew is another START partner and we meet to discuss a variety of content based solutions to help our Real Radio audience manage their finances and working futures more effectively.
Thursday
The day begins at OMD with a presentation of our latest qualitative research into our Real Radio audience, entitled 'Waking up in Your 30s'. I'm reminded again how bright and engaged the team are and it'' another enjoyable session.
Last night was the Arqiva radio awards and our London direct team won Local Sales Team of the Year so there's a palpable buzz when I get back to the office.
At 11am our Group MD, Andy Carter, hosts the quarterly update meeting and we discuss the strategic and tactical objectives moving forward through the rest of the year.
In the early afternoon, I sit down with Andy Carter and CEO Mark Lee to look at new revenue opportunities. Our recent research has highlighted some key areas of interest for our listeners, which we aim to exploit commercially through partnerships and programming initiatives.
The day ends at MRM Meteorite with an early evening wash-up meeting for the START campaign that ran throughout May. The START leadership team is made up of senior marketers and CSR professionals and is chaired by Kingfisher CEO Ian Cheshire. Consequently, every meeting is lively, intelligent and productive and this is no exception. It's always hugely inspiring to find diverse businesses from Asda, Waitrose and M&S to B&Q, IBM and Eurostar, coming together and working so efficiently towards a common goal.
Friday
After breakfast with my two girls, I'm on the train and use the time to catch up on some of the emails that have come in this week.
The morning is spent reviewing the first week of the Smooth campaign and, as predicted, engagement has been really high and we are on track for a very successful campaign.
After preparing for next week's meetings, the day ends with a conference call to US supplier Triton Digital. Myself and CEO Mark Lee are interested in Triton's data management system, which could potentially allow us to lock listeners into the brands through a loyalty programme, as well as selling audience data back to customers to help them target consumers more effectively.
It's been an enjoyable and productive week with enormous variety and that's what makes the job so interesting. Next week promises to be equally rewarding, with more to reveal on the Smooth campaign. For now though, the sun looks set to shine for the weekend and the plan is to get Anna and Sofie out in our little sailing dinghy on the river Deben, not a bad way to round off an already very good week.
Age: 40 (just)
Favourite media: Apart from radio of course, I think out of home has a very exciting story to tell at the moment
My biggest inspiration: Personally, James Cracknell for refusing to give up and constantly pushing physical and mental boundaries. Professionally, Karen Blackett for proving that hard work, clear thinking and treating people with kindness and respect can lead to success at the very highest level.
Dream job: Piano player in a whorehouse – so my mother would finally understand what I do for a living!
One thing not a lot of people know about me: I once played in a band on TV AM's 'Wide Awake Club'