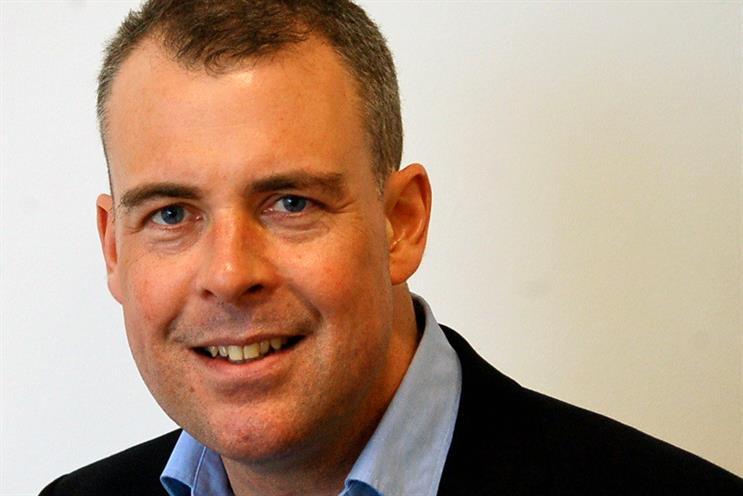 Monday
My week begins with a visit to our client, Mindshare, for a meeting with global CEO Nick Emery. We are presenting the findings of our new multi-national study, Dimension, a report on the challenges and opportunities facing the media industry as seen through the twin lenses of consumers and industry leaders.
From Central St Giles I head back to our office in Gray's Inn Road for a meeting with Richard Keogh, who runs Kantar Media's TGI commercial team in the UK. We discuss the progress of our newly launched app, TGI Snapshot 2.0, which helps our clients use TGI survey data within their organisations, in an easy-to-use and highly visual manner.
The latter part of the day is filled with client calls before I leave work for the day and take the chance to relax a little on the train home by listening to Classic FM as I catch up with the afternoon's emails.
Tuesday
I catch the 6.17am to Paddington to be sure of getting in my usual hour in the gym around the corner from the office.
I get a lot of my thinking done while I'm exercising and use this time to visualise the day ahead. First up this morning is our monthly UK & Ireland board meeting. For a business like ours, with comprehensive but quite diverse range of services across the media and marketing industries, it's important that we come together regularly to ensure we're doing all we can to connect the dots for our clients.
I then head across town to Piccadilly Circus and lunch at Brasserie Zedel with Kate Rutter, head of commercial insight at our client Global. Among other things, we discuss how we could integrate DAX into TGI Clickstream.
Later I join a meeting with staff from across the business who are taking part in a pilot trialling an exciting new digital training platform. It will help to keep our teams abreast of the latest developments in the media industry.
It's a scramble to get back home in time for my weekly band practice (I play keyboards in a six-piece band). We have a big gig in a couple of weeks' time at a James Bond-themed party. We're running through an arrangement I put together of the 007 theme music for the first time tonight.
Wednesday
This morning I am working from our Liverpool Street office in the heart of the City and I begin with a catch-up with Paul Barnes, commercial director of Kantar Media's Reputation Intelligence business. Specifically, this week we are looking at a project to integrate TGI market and consumption data with Yellow News, our news and PR monitoring service focused at our SME client base.
It's then time to jump on the Central Line to our Hanger Lane office to have a working lunch with Margo Swadley, managing director of our UK Audience Intelligence business.
We discuss Dovetail Fusion – Barb's important new initiative for transforming the way television audiences are measured (we were recently awarded the contract to deliver this) – and check that preparations are going well ahead of the roll-out.
Later, at 8pm in the evening, once more or less on top of the day's emails I allow myself the luxury of downloading the following day's PDF of the Racing Post. I'm a huge fan of jump racing and point-to-pointing and I've got a couple of races recorded on the Sky planner that I'm keen to catch up with on my new favourite channel – 120. Anyone else who watches the races will know that ITV 4 recently took over the coverage. Channel 4 was a hard act to follow, but they are doing a marvellous job of it.
Thursday
It's an earlier than usual start as I take a flight to Dublin to meet with our commercial team in Ireland.
Once landed, I head straight for the office to welcome our new country managing director, Eimear Faughnan, and work with her on a planning session for the next three months. This is followed by an all-staff "Townhall" meeting, where Eimear and I present Kantar Media's vision and strategy for the year ahead to the team.
Then its time to board a flight back to London but rather than heading home I get the train to Brighton as I'm presenting at Media360 tomorrow,
Friday
I begin my day at Media360 where I present the findings of our Dimension study once more, this time alongside Havas Media chief Paul Frampton.
Once the presentation is complete I enjoy catching up with friends and clients from across the industry. The variety of our industry and clients, ranging across agencies and brands from digital media to corporate communications is one of the things I love most about my job. No two weeks are the same, which keeps me on my toes.
After Media360 I grab a copy of The Times before jumping back on the train to London, where I sit back and catch up on some news in depth. Later on the journey I press Spotify into action as I have a couple of new songs to learn for the band.
The lowdown
Age: 50
Favourite media: With a client base that spans all forms of media, traditional and digital, there's no way I can choose one.
Biggest inspiration: My grandfather, an import-export rag-trade entrepreneur from the 1950s to 1980s and a great family patriarch.
Dream job: A writer of some sort. Maybe features in the Racing Post.
One thing you didn't know about me: By an accident of birth I am a Yorkshireman, and, although I've never lived there, I've been a passionate supporter of Yorkshire County Cricket Club all my life.