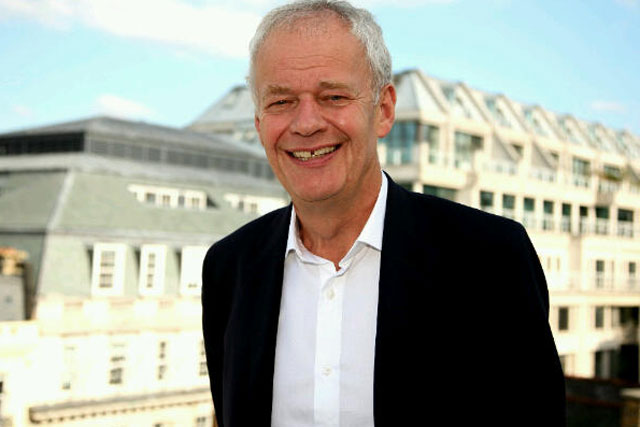 Monday
Flew back in from Sydney early yesterday, so the jet lag still lingers on. All worth it though, remembering the fabulous lunch at Doyles with Rob Atkinson, who is now running Clear Channel's joint venture Adshel in Australia and NZ, and loving it. Who wouldn't?
Grab a welcome coffee with Yoel Kenan, Jazz FM's managing director, to catch up on business operations.
All good on the waterfront and listener figures rising, so head peacefully off to a meeting in the City with Piers Currie, marketing head of Aberdeen Asset Management, to discuss a contract for 2012. Aberdeen Asset is a loyal supporter of Jazz FM and we have been able to get really creative together, so feel excited about the year ahead.
Arrive back in our offices on Clifford Street early afternoon to meet Mike Gold, one of our non-executives, to discuss a number of projects including new offices and a partnership with Ingenious Media – too soon to disclose more at this point, but watch this space.
Spend the evening at a private party at Chelsea's infamous 606 Club to celebrate Mike Gold's birthday. Amazing music line-up with Georgie Fame and Guy Barker. Lots of media bods around, and I catch up with Richard Hytner of Publicis.
Dave Trott arrives late and spent an hour reminiscing with Georgie Fame about the good old rhythm and blues days.
Tuesday
The day begins at The Automat in Dover Street – great breakfast with our sales director, Jo Coltman, to discuss the next six months. Jo has been steadily building a first-class sales team and has just signed a 12-month sponsorship deal with City law firm Mischon de Reya.
The sponsorship has led to the launch of a new series called 'Jazz Shapers', which shares music from the risk takers, leaders and influencers of jazz, alongside interviews with their equivalent in the business world – entrepreneurs who have defined business categories and ways of operating.
Midday brings a conference call with a new investor – an Austrian financer with a love of jazz, before it's time for lunch with finance director Alistair MacKenzie at our trusty local café by our Clifford Street offices. Alistair and I have worked together for 15 years and we know each other well.
The afternoon is spent with my new and extremely efficient executive assistant Tracey Wilson, who takes me through next week's diary and discusses the Jazz FM Schools programme she manages called Jazz Works. It's a brilliant project in which Jazz FM puts musicians and jazz dancers into disadvantaged schools to teach the kids basic jazz technique and skills. PwC sponsors it and the kids love it.
Catch a taxi over to Fitzrovia to take a look at new premises we are considering for Jazz FM – big art deco space that could be ideal for us.
At 4pm I meet up with Mike Vitti, Jazz FM's head of programming to talk through the next three months with a number of guest presenters, such as Hugh Laurie and George Benson.
Bump into Jon Newey, editor of the UK's most respected jazz magazine, Jazzwise. Jon is doing some recording in the studios with us.
Wednesday
I meet up with Chelima Fade, head of Jazz FM Live to talk about tonight's concert at Boisdale in Canary Wharf, the first night of our 'Discovery Show' in 2012.
Geneva's finest Ethio-jazz band The Imperial Tiger Orchestra is playing with a number of jazz critics in attendance. We experience some last-minute technical problems, which Chelima sorts with unswerving efficiency.
Late morning, I rush off to discuss 'The Discovery Show's' programming with the Boisdale's restaurant team including the owner Ranald Macdonald – everyone delighted with Chelima's line-up for 2012.
The performances are recorded each week for a show we put out on Jazz FM the following Tuesday. It's a powerful live programme and part of Aberdeen Asset Management's sponsorship with us.
I come back in the evening to catch The Imperial Tiger Orchestra in action. The place is packed – home around midnight.
Thursday
Thursday is our weekly operations meeting day. Everybody who runs a bit of the business attends and today we're working out how to get Dionne Warwick and her band over for our UK concerts. We also talk about Kyle Eastwood's concerts in April and whether his dad will show up at any of them!
At 12.30pm I head off to our studios in Vauxhall to record my weekly show. It goes out at midnight every Sunday. I love doing it. It keeps me in touch with the music and my producer Chris has an unfailing good sense of humour and nurses me through the show.
There is some great music in this week's list, including a couple of my own favourites from Chet Baker and John Coltrane. Love this job.
Friday
The day starts with coffee at The Charlotte Street Hotel with Ciro Romano who heads up Independent Sound Management. We've worked together on a couple of projects with Universal Music including our recent biggest seller – the definitive swing compilation, 'Peppermint Candy'.
Back to the office by 11am to look at a new ad campaign we are running on Clear Channel's great new digital six-sheet panels. Love the tag line we've agreed, 'Swap the Blues for Something Brighter… Jazz FM.'
Lunch at my other old favourite around the corner from our offices, Ceconni's, an Italian institution, this time with Elliot Moss, head of business development at Mischon de Reya, who now doubles as the presenter of our 'Jazz Shapers' programme.
Lunch is followed by a meeting with Chris Glancy our new sponsorship manager, to talk through some of the initiatives he's taken, including a pitch for a blues show with a well-known car company. Again, watch this space.
At 4pm I run through the new Jazz FM portfolio with our PR. It is full of fabulous shots by iconic jazz photographer Bob Willoughby and captures the spirit of Jazz FM perfectly.