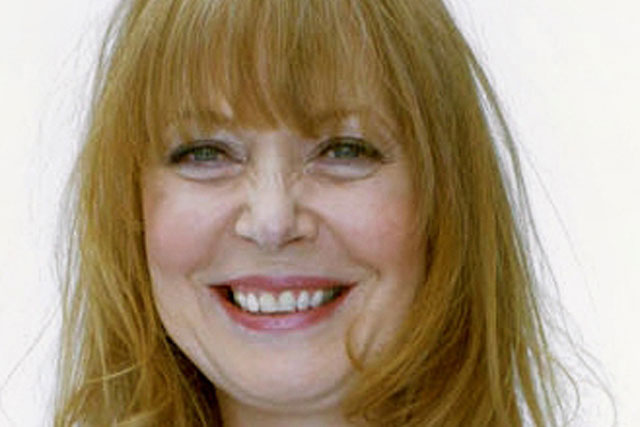 Monday
I'm jolted awake by the alarm at 6am. You would think I would be used to it by now. On the train by 8am after raising the dead (my teenage son), feeding my two pet Macaws (you might well wonder), filling the dishwasher, gazing at the Surrey Hills and whooping for joy that the snow has disappeared.
No commuting buddies at Clandon this morning means I can get straight on with emails and thinking through the week on the hour-long journey into Waterloo.
First up is the Monday morning meeting with IPC Southbank executives, which is always informative. Today we are focusing on tablet innovation, trading and future events. Then it's on to meet our subs team to discuss future initiatives, before a quick lunch in my office and then off to have my hair washed and styled in preparation for InStyle's Best Beauty Buys Awards this evening.
Next up, I need to re-look at forecast inputs. As a monthly, it's important we keep on top of costs.
I then have my appointment with the Bobbi Brown makeup artist. How is it I look so much better with professional application? Back in my office I have another run-through of my speech and then jump in a cab to get to the Bvlgari ready for rehearsal.
The event space lives up to expectations. The styling is perfect, including a beautiful display of all 101 winning products. Editor Eilidh MacAskill and I have a quick rehearsal. I can see the autocue, always a good start, and after a few script changes, we are presenting like professionals. Daisy Lowe, our guest presenter, is running a little late. It's 40 minutes to kick-off and her makeup has yet to be done.
I disappear upstairs to get changed. It's a smart Alexander McQueen dress for this evening. While there, I receive a text from The Captain (read boyfriend in the RAF) wishing me luck. He is still in the Gulf flying for our country and he thinks to wish me luck for a small speech. Life can be topsy turvey sometimes!
The event runs perfectly. The award winners are thrilled and our sponsor John Lewis is very happy. So after a month of no drinking, I treat myself to a couple of glasses of champagne before my long trek home to the Surrey Hills.
Tuesday
The teenage boy, now officially the living dead, has been struck by a virus, so I do a quick dash to the local convenience store to stock up with supplies for a sick teenager.
I check my emails on the way into the office, and I'm happy to see our sponsor and clients pleased. I make a mental note of the award-winning de-puffing eye gel, ready to email our Beauty director.
After catching up on last night's news and gossip, I have a meeting with ad director Jhan Rushton to review the event while it's fresh in our minds. Head of marketing Bethany Bolt and Eilidh join us to check on our second huge event of the week: the Bafta Portfolio party. We have a lot to go through, but finally are happy that everything is in order and we can be confident that it's not insanity to host two crucial events in one week.
I have a quick soup at my desk and my son calls, saying he is reading a book about quantum mechanics. Of course I believe him, but get a tad suspicious when he goes on to say that code-breaking is proving to be a good read. I push that to the back of my mind and go on to a meeting with my publisher and management accountant who have a draft of the first forecast of the year for 2013.
A cup of tea slightly revives my flagging energy, and then it's on to a one-to-one with Eilidh. I make a note to check how much we spent on the Rankin shoot in this month's issue.
My final meeting of the day is with our digital sales director. Realising revenue across multi platforms is an increasing part of our business and luckily we can turn to such experts. IPC is truly forward-thinking and well set up to lead the digital debate. Thankfully, we also have great training, which equips us non-digital natives in this ever-changing digital media landscape.
Just before I leave, I make a quick dash to the fashion team, who have kindly organised a few choice items to wear at our Bafta party tomorrow night. I suspect at this point, sample sizes could be a little tight and I wish not for the first time that I had not inherited my mother's curves.
Wednesday
On waking, I suspect my son's illness is not 'a fake' as I am feeling decidedly off colour. This is no day to be sick, so I get up and go.
This morning includes my weekly one-to-one with MD, Jackie Newcombe, while the afternoon is dedicated to preparation for the Bafta party. This includes invite, PR and event-styling checks, and the very important grooming. We have a brilliant make-up artist borrowed from our sponsor Lancôme. I say I want to look five years younger and, miraculously, 40 minutes later I do.
I arrive at Shoreditch House and the styling is perfect, picking up on the current 1960s graphics trend. Even the food is black and white, leading to some odd-looking pizza, although very tasty. The team are fighting against gusts of wind to secure black and white beach balls in the outdoor pool. One of them undresses and jumps into the pool to secure the balls under the water. Now that's attention to detail.
It's always a little nerve-wracking waiting to see who turns up, but The InStyle Bafta portfolio party is well regarded among celebrities. This year is spectacular, with guests including Damien Lewis, Emilia Fox and Andrea Riseborough.
Thursday
Staying in a London hotel means I can wake later than usual. Bliss.
At the office, I check PR from the evening before and swap stories and conversations with various party goers. Damien Lewis was totally charming. We both share red hair and the same surname, so I decide to adopt him as my distant cousin.
Tired but satisfied, the day continues to schedule, peppered with on-going chats and admiration for all involved that we achieved two such brilliant events in one week.
I leave work early for a parents' evening to discuss my son's mock GCSE results. I discover he is a budding scientist and has scored A* in physics, so maybe he really is reading about quantum mechanics. I remember a credible programme saying that a son's intelligence is inherited from the mother, so after a clean sweep of As and A*s, I am feeling very intelligent and of course proud of the boy.
Friday
This morning is spent finalising InStyle's forecast and considering marketing options for 2013. We receive our weekly trading and circulation reports and these are looking pretty good considering all the talk of a triple dip.
I double-check the press release for the impending ABC release. I am satisfied we have performed well with our refreshed magazine. Online and social media are also continuing to grow, so a good end to what has been a significant week for InStyle. My mother used to say, "I don't know if I am standing on my head or my heels". I close the week perched proudly on my heels, knowing we have all pulled together and really achieved a great deal. Thank you team InStyle.
Personal CV
Age
…46
Favourite Media
… Nova
Biggest Inspiration
…Nova
Dream Job
… I've had so many
One thing not a lot of people know
…I'm a fencing champion