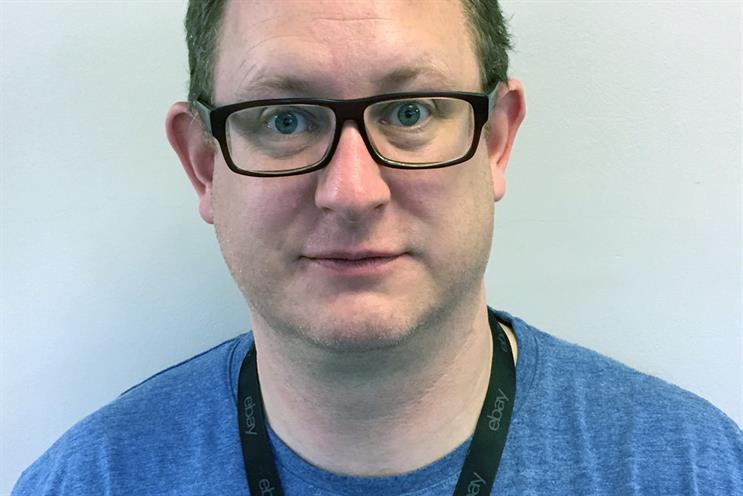 Monday
Mondays are typically my admin day and I have an early start this morning. Like most mornings, I have breakfast with The Chairman (Chairman Miaow, our cat) – then I head straight into our Richmond HQ, making the most of the short walk along the river.
First up this morning is tackling this week's financial reports and checking in on how we've performed over the weekend. EBay is the place where the world comes to shop, and with a number of different channels, 18 million monthly shoppers in the UK and five different ad exchanges it takes a while each week to check how we're performing against our short-term goals.
Having made sure the team are doing ok I head into a weekly catch up with our agency sales team at Ad2One. I go straight from that into a call with Maxus to discuss one of their clients – we're exploring ways to ensure they're getting a fully integrated service and making the most of selling on eBay as well as using our targeted ads service.
Tuesday
I'm spending today in the office with my team on the ground – it's a people day. This morning is taken up with one-to-ones with most of my direct reports.
After my morning of meetings, I pop out to pick up some lunch and cast an envious stare at the all the lucky people sitting out in the beer gardens – it never fails to amaze how many people can enjoy a "working lunch" every time the sun comes out.
Back in the office, the afternoon is kicked off by a call with OMD on an upcoming project we're working on. I don't do as much selling myself these days but we worked together on a brilliant award winning campaign last year, so now it's all systems go to plan an equally brilliant follow-up for this year. I'm afraid I'm not allowed to give away anything more than that at this stage, so you'll have to watch this space…
Wednesday
First up this morning I've got a QBR session with Affiperf, which is an opportunity to review performance over the past few months.
Since being one of the digital pioneers of programmatic back in the day, it's now a core part of our business. Well over half of our ad sales revenue now comes from real-time bidding.
It's then lunch "al-desko" before a Skype meeting with Jana from our analytics team, who are based in Prague.
The team out there are responsible for pulling out the interesting insights from the mountains of data collected from our 162 million global customers, which we use to inform our Advanced Targeting segments.
The eBay Advanced Targeting tools use our exclusive shopping data to identify and break down audiences that are often lumped together or inaccurately defined by conventional targeting – audiences such as new parents, home movers, luxury shoppers or specific brand enthusiasts.
It's a particularly important call this week with three new segments due out in quick succession – back to uni, cycling and early Christmas shoppers.
We've been busy putting together our Christmas Tracker this month, which looks at Christmas shopping patterns between August and December, and the opportunities for brands across different categories.
While I'm obviously a very thoughtful gift-giver myself, I am definitely not one of the half a million people starting their Christmas shopping this month.
Thursday
This morning is spent in a session with the management team working on seller growth.
We're talking more and more with our ad clients about what eBay can do for their business in a more holistic way, looking at everything from retailer marketplace to maximising brand reputation as a whole.
At eBay we currently support thousands of small businesses in the UK, helping them take advantage of key retail moments and use the platform to grow their businesses. These businesses are very often partners of the big brands we deal with in Advertising.
I move straight from there into a lunchtime session with the team at OpenX. It's a good gathering of programmatic people and a great opportunity for us to get up to speed on what's going on in the industry.
It's far too easy to get caught up in all the levers and buttons and forget about the human element of programmatic. It's a nice reminder of how much work is involved behind the scenes.
The rest of the afternoon is taken up with back-to-back weekly client check-in meetings. And this evening I'm off to the glamour of Tooting Leisure Centre where I play football a couple of times a week. I've been playing there for years, ever since I was a sales exec on Shoot magazine back in 1997.
Friday
Despite the football keeping me physically (as well as mentally) fit, I always wake up on a Friday with aching limbs and a bit of a limp.
I make my way into the office and spend the first half of today in a meeting with the product guys catching up about promoted listings. Increasingly where advertisers are also supporting sellers on eBay, they're getting access to the ad placements traditionally reserved for eBay's own internal marketing.
With such a huge customer base, we have to make sure we're continually using our data to create the most powerful marketing campaigns and display seller inventory to the right audiences at the right time.
After lunch I meet with OMD International to discuss opportunities for one of their alcohol brands. This is pretty exciting given we're in the very early days of launching the category on eBay and only just dipping our toe into the world of alcohol advertising. And as eBay is an international platform, it's also a chance for us to talk about potential global campaigns.
The rest of the afternoon is taken up trawling through emails and catching up with the team before we head for a very quick beer in the pub to round off the week.
The lowdown
Age: 43
Favourite media: TV – maybe it's my age, but I still love telly
My biggest inspiration: Laurie King of IPC – taught me everything I know about advertising back in the 90s
Dream job: Birmingham City Goalkeeper
One thing you didn't know about me… I wrote a six-episode series about a kitten for CBeebies radio