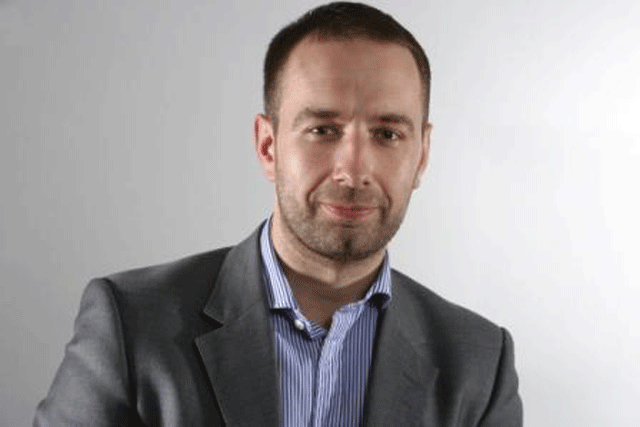 Monday
A standard start to this week which will for once be fully based in London. It's also a first full week at school for both the Clarke kids – nice to get in the rhythm of not being the only one up before I leave for work at 7:30am.
The time on the train allows for the preview of the week's diary and a reset of the head to the important progress we need to make by Friday on key areas.
Once in work, Monday morning is always kept meeting-free to catch up with the team and get a full run down of status across each client. I usually round this off with a quip about one of their sporting teams' failures over the weekend. More often than not, fire is returned with a reminder of the Spurs' performance.
A punchy gym session at lunch increases the energy levels pre-a call with the US sports team to update on a string of client meetings set for Chicago this week as we build towards 2015 scopes and revenue plans.
Tuesday
It's a running start to the day today – unfortunately not a literal one but a metaphorical leap in to a meeting and conference call with colleagues on our latest new business opportunity.
The news last week that we are through to a final stage was just the way to end a week. Now, we're focused on closing it out.
What's so pleasing about this opportunity is the way it brings together such a complete set of skills from across the agency's capabilities – a true blend of sports marketing, data and analytics, strategy, insight and research. I can't name any names yet, but fingers crossed.
Wednesday
Today is another starter gun with a 9am check-in on the presentation being built for our slot at a Europcar internal global conference next week in Rome.
This will be ours and the immediate client's first chance to really land the international marketing opportunity that now exists with their new Arsenal partnership. I'm excited to present alongside the client and the guys at Arsenal FC. Being a Spurs fan I'll once again close my eyes for the five minute 'Arsenal way' video – it makes me shudder.
The afternoon session sees us round the table with our global client lead for the Heineken business. Again, it's time to talk planning, resourcing and set up for 2015. It might only be September but it's starting to feel like January.
Thursday
They used to call this (and maybe still do) Media Thursday due to the amount of media types that descend on pubs and bars before dragging themselves to work on Friday morning. I have two kids and am terrible on hangovers, so I now just call today Thursday.
Next up, a really good meeting with our Betway clients. They are a company on the up and bring a really refreshing tone to the table.
Their approach to the sector is different to the competition and allows for genuine creativity in some of the responses to brief. With another huge sporting year to hit these shores in 2015, it's another client we are very excited to work with.
Friday
A final prep for Monday when we have the APAC CEOs in town and a chance to further socialise some of the work we are delivering in this part of the world. Their support and insights will help enormously as we start to scale the capability.
Friday also beckons the usual look ahead at what the weekend holds too. Taking my six-year old to buy his first pair of football boots and shin pads is a day I've looked forward to since long before he even arrived.
I've deliberately not pushed him in to football (or Spurs – why subject a child to the misery?) – in fact it's Panini and their sticker album I have to thank for his massive enthusiasm. I know its September but we are still going – has anyone got Clint Dempsey?

Age: 36
Favourite media: BT Sport (Rugby)
Biggest inspiration: Bill Walsh, 'The Score Takes Care of Itself' is a good "reading" start
Dream Job: performance director, England Rugby.
Not a lot of people know this about me: I'm a northerner from Preston