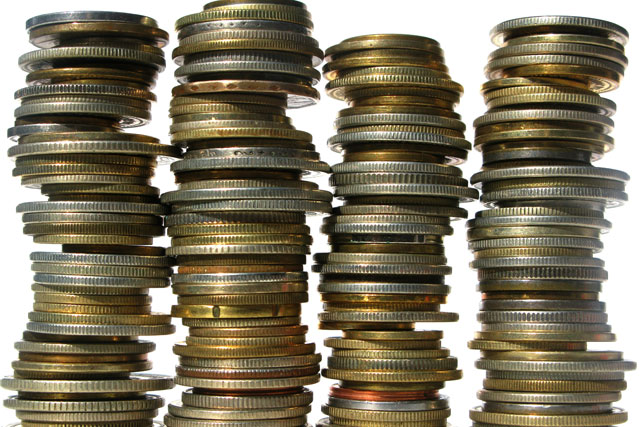 Last year saw little movement in terms of salary levels, with middle management getting the best moves (average 7.5% increase), while the junior and senior end saw their average salary levels decrease.
It seems this year, the greatest trend is that at all levels, the highest salaries have come down. However, remarkably at all levels, the average salaries have increased.
Taking a closer look, we begin with entry level. Here we see that there has actually been a very little movement. As we move into the next level of six to12 months' experience, we witnessed a slight increase in average salary, but the top level has come back down by £1.5k which brings it more in line with previous years.
This is due to the market rectifying itself and now having the usual flow of grads into the industry, so supply has risen. Candidates have therefore had less power to negotiate higher pay packets.
This has been similar for the people with one to two years' experience, with again negligible changes in average salary levels. What is interesting here is that the lower end has actually decreased, with salaries starting at £21,000 for this level. Again, this is due to the market having an increase in entry level candidates.

The two to three years' level of experience has seen an 8% increase in average salaries, bringing the level over the £30k mark once more. The top level has only come down by £1,500 to £33,500. This highlights the lack of candidates at this level (due to the reduced intake of grads in 2009/2010), which gives the candidates more power when negotiating salaries.
Moving on to the three to four years' level, we see the trend continuing as the high and low level are squeezed (low level up by £4k from the previous year, with the high level down by £2k.) This rise of almost 17% at the lower level shows clearly the massive lack of people in the market. Again this is a knock-on effect from the reduced recruitment several years ago.

Managers with four to six years' experience have probably seen the least benefit in the last 12 months. Their average salaries have only shifted up by a fraction, with both the low and high levels coming down. (At the top end this was by 13%). So on average employees are doing OK, though the top salaries are no longer being offered. This may be a reaction to their increases from the year before.

As we observe the next few bands of experience we again see averages rising, and the high and low level being shifted closer together. The average salary at the group head/director level (six years' experience) has increased more than any other level by 9%.

With this squeeze, fairer salary brackets are introduced as similar levels of experience are being paid equally. The high salaries that were being handed out to people with specialist skill sets (e.g. social / mobile) are no longer being offered. This is because there has been an increase in people with these skills, so again supply goes up, salaries come down.

Overall, the market has acted in the way we had predicted, with most salary levels experiencing an average increase, though not by much (the highest average increase being 9%).
The knock-on effect from the recession is still being felt at the middle-manager level, and it appears agencies are looking to bring people with similar levels of experience closer together in terms of pay.

Looking ahead to this year, we expect 2013 to see continued growth, with more opportunities arising whilst good candidates are continuing to be snapped up quickly.
The marketplace is certainly experiencing an increase in candidates available though, whilst different opportunities are being created due to the rise and rise of technology. As new types of roles emerge with new skill sets being sought, those that can offer employers these skills will remain the highest -paid industry professionals.
Find out how media agency pay compares to media owner salaries here.
| Title/Level | £ Average | Low | High |
| --- | --- | --- | --- |
| Graduate (No experience) | 18,250 | 18,000 | 20,000 |
| Assistant (6 - 12 months) | 21,500 | 18,000 | 23,500 |
| Planner/Buyer (1 - 2 years) | 26,000 | 21,000 | 29,000 |
| Planner/Buyer (2 - 3 years) | 31,200 | 24,000 | 33,500 |
| Planner/Buyer (3 - 4 years) | 34,500 | 28,000 | 38,000 |
| Manager (4 - 6 years) | 43,400 | 30,000 | 48,000 |
| Group Head/A.D. (6+ years) | 62,500 | 45,000, | 70,000 |
| Client/Media/Business Director (10+ years) | 82,000 | 60,000 | 150,000 |
| Managing Director/Managing Partner | 135,000 | 100,000 | 250,000 |
Follow @DurraniMix