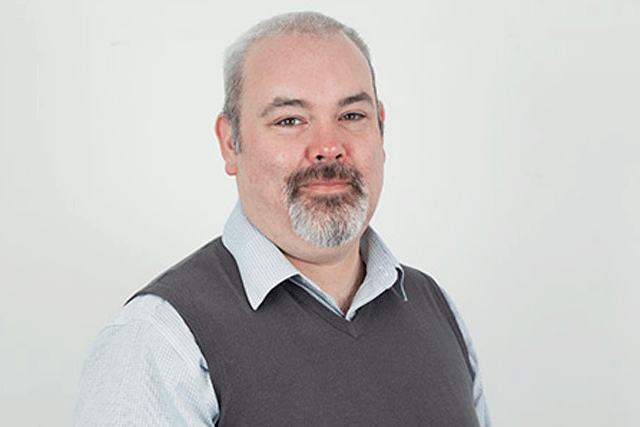 Monday
Awake at 6am. It's a dark morning, so I decide to cheer myself up by playing my fifties Christmas music collection, beginning with It's The Most Wonderful Time of the Year, by Andy Williams, which perks me up no end, particularly when I catch a glimpse of the other drivers on the A3 who look like they are listening to war broadcasts.
Which brings me to a decision - stop listening to Radio 4 before getting to work, as it will just get you down.
Arrive at work at 7.30am to prepare for team catch up. Top of the agenda is the 2015 Best Awards, judging of entries has begun with Steve Henry chairing.
Questions have already started to arise about the quality of creative output in the sector, with most judges pinpointing that clients are "getting what they are paying for" at the moment.
In the afternoon I have a meeting with Chris Cook from the Taylor Bennett foundation, as we are putting together the MAA diversity apprenticeship programme.
We talk about the importance of pastoral care – that it's not just about training young people but ensuring they have the right support network during entry-level schemes.
Tuesday
Into a morning meeting at Sapient Nitro with managing partner Mette Davis, Jamie Matthews (CEO, Initials), Hugh Robertson (CEO, RPM) and Marius Bartsch (head of CRM, JWT). We discuss our upcoming Agency of the Future programme, which will give a true reflection on what is going on in the industry and where agencies should be heading.
I have my monthly coaching session with the amazing psychologist Greg Madison, focusing on resilience and managing stress and how to stay motivational in a leadership role.
Catch up with Rachelle Headland from Saatchi & Saatchi X, about next week's MAA retail initiative, which will bring together Notonthehighstreet.com, Metro Bank, Disney, Selfridges, Waitrose, Tesco, Google and Amazon, for a debate around the retail environment of the future.
Wednesday
It's judging time for the MAA Best Awards 2015. I spend all day with the judges including Jamie Bell from VCCPme, Simon Gill, ECD of DigitasLBi and creative director David Harris.
Unfortunately our chair of judges Steve Henry has done his back in so we have to communicate with him via text, which is an entirely new way of operating a judging session.
It turns out texting is the best editor of creative bullshit. This may actually be the way forward. The future of judging creative awards is judges sending their comments via text, cutting the crap.
Questions that come out of the judging - Should digital be its own category any more? Why is the best work not being bought/sold?
We have introduced a new mantra for the Best Awards next year, hung around the hashtag #DoDifferent, to celebrate work that is different.
It is amazing what is now defined as media, whether it is the station announcements in the London Underground or fields of sheep on the route of the tour de France.
It's very easy to talk about media fragmentation, but the real complication is that media is anything or anywhere.
After eight hours judging it's nice to get home to an altogether different debate. The kids arguing over which is better, Toy Story, Frozen or Spy Kids?
I round the evening off with a glass of Merlot with my partner Gavan. He is excited about his upcoming meeting with a literary agent after he won The Observer food award last month for his smoking piglicker brownies recipe.
Thursday
This morning, I attend the quarterly MAA New Business Group meeting, which is open to all member agency new biz directors.
We listen to the AAR's Tony Spong, who talks about new ways of strengthening relationships with clients, such as facilitating secondments between working partners and new ROI models.
Have a catch up with Beiersdorf who are finally coming to finalise their pan-European review after the fiasco of two months ago where they were criticised for involving over fifty agencies post-RFI stage.
We hope that either the MAA will be running the pitch, or certainly have sign off and ensure it adheres to fair standards and practice.
Friday
Morning board meeting in Exposure's beautifully designed offices. First up is an update on our new MAA office in Bath, which will enable us to better tap into the explosion of really great agencies outside of London.
With the capital being so expensive to live in, the future looks bleak for bringing in young creative talent, so are satellite offices near university cities the way forward?
The MAA http://www.marketingagencies.org.uk/maa recognises that sometimes leadership positions are the loneliest, and the board agrees that support for agency leaders needs to return to the sector.
We need to be open and honest and talk about mental health issues, and at the heart of this is helping people to build true business resilience.
The board agrees that the MAA will create a Leaders Group to bring agency CEOs and MDs together, in order to be inspired by each other's experiences.
Finally, a trip to the dentist, which I am going to keep even though I have a mammoth workload, as we need to remember that healthy people are better working people.
A friend of mine in the industry had root canal work done a month ago, which is still extremely painful, but he doesn't have time to go back to his dentist, because there are so many new business pitches happening in December.
I do wonder how many clients and procurement people will be visited by three ghosts this Christmas. Bah humbug!
The Lowdown
Age: 42
Favourite media: Facebook
My biggest inspiration: My partner Gavan
Dream job: Red carpet interviewer (aka Joan Rivers at the Oscars)
Not a lot of people know this about me... I recorded my own single (a cover of Culture Club's Victims)