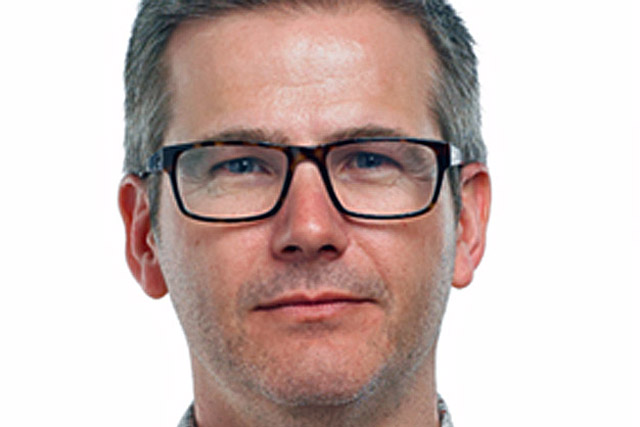 Monday
Up at 6am and out of the door at 6.45am for the walk to Windsor station. I use the hour-and-a-half commute to plan the week ahead while listening to Christian O'Connell's 'Breakfast Show' on Absolute Radio. He is unquestionably the best breakfast DJ in my humble opinion. It's a busy week as we have the Bauer Radio annual conference on Wednesday and Thursday, and my wedding anniversary on Thursday too.
I arrive at work at 8.15am with a strong coffee and start preparing for that afternoon's ad exec meeting and also start writing the presentation I am giving later in the week at the conference.
Our meeting lasts all afternoon and provides a fantastic forum to discuss revenue, strategy and execution with our leadership team, including Paul Keenan, chief executive officer,, and Abby Carvosso, group MD of London Lifestyle. I get home just before 8pm and break my resolution not to drink on a Monday by having a glass of wine at 9pm. I resolve not to set myself that target again.
Tuesday
The Monday Night Club podcast from the BBC accompanies my commute to work. It is fantastic, football chat at its best. There are even kind words for my team, West Ham, after a weekend victory over Liverpool. Arrive at my desk at 8.15am to finish my conference presentation and then have a call with Dee Ford, group MD of radio, to discuss the conference. We have ambitious plans in radio and the mood is upbeat and constructive.
Just time to fit in a quick sushi lunch with Charlie Yeates from MediaCom, then back to the office for an interview and over to Group M to see Steve Goodman, which is always a pleasure. The day finishes at my desk working on the 2015 plan. I get home at 7.40pm and pack for the trip up north. I finish the day watching 'Bad Education' with Mrs K.
Wednesday
I get the 9.03am from Kings Cross and spend the journey reading through my deck.
There is a great feeling in the hall during the afternoon as we share our plans to transform our radio business, with a particular focus on our key national brands Magic, KISS and Absolute Radio, as well as our local stations in the Place portfolio. The theme of the conference is '24 Hours to Change The World'. You can feel the excitement amongst both our national and local teams.
My presentation goes reasonably well. to the point where I get a little "high spirited" with the adrenalin and end up in the champagne bar at 2am.
Thursday
I appear to have disagreed with the dinner the night before, as I awake with a headache.
The conference continues with some great external speakers who support the argument for change and transformation. Then, the event wraps up at lunchtime with a rallying cry from Dee Ford and Paul Keenan. It has been a fantastic 24 hours. We all leave with the belief that we can change the world. I complain about the catering as I depart for the train station.
I arrive home with an anniversary card and flowers as my wife heads out for dinner with work colleagues. Who says romance is dead?
Friday
None of the family has stirred as I leave the house. On the commute, I listen to Ryder Cup build-up – my iPad will be tuned in via Sky Go throughout the day, naturally.
I work with Steve Parkinson, MD of our national radio brands, on a deck to present to the teams at 12.30pm. This includes the news that Magic will be going national on DAB digital radio from January 2015, with KISSTORY also launching on DAB in several cities across the UK.
Each of our local stations in our Place portfolio will also launch two brand extensions – one for the younger and one for the older demographic of listeners. It's a really exciting day for us all, and everyone ends the working week on a high.
I also have catch-ups with Tom Curry, head of trading, and Colette Lister, head of operations. The afternoon brings a catch-up with my boss, Richard Dunmall, group MD of advertising. I get out of the office at 4.30pm as we are celebrating our wedding anniversary properly tonight at a school quiz night with friends. Rock and roll!
Age: 46
Favourite media: Tough one… Absolute Radio and The Guardian
My biggest inspiration: Professionally, it would be Carolyn McCall
Dream job: Professional cyclist
Not a lot of people know this about me... I like wearing Lycra