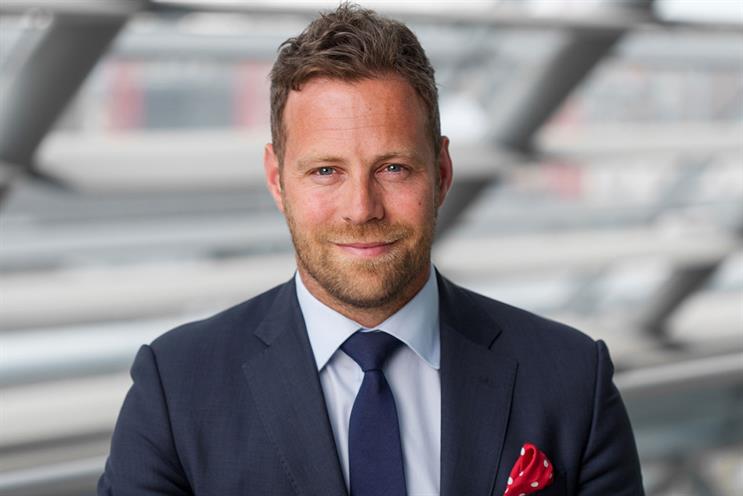 Monday

After a relaxing weekend (bar running a half marathon on Sunday night) I travel in from Essex at the crack of dawn for another busy week. The train allows me to listen to music, start emails and read The Times (I still love it in paper form).
First up is preparing the UK QBR for Q2 with my leadership team. We are due to present the entire international version to Tim Armstrong, AOL's CEO in New York in a week so we need to be in good shape.
On a Monday I always sit down with my leadership team to review the numbers and state of play across the AOL UK business: content, HR, marketing, analytics, sales and publishing.

In the afternoon I catch up with Gavin Johnson our commercial director before a pre Cannes briefing with our marketing team. It's a year since AOL was acquired by Verizon and I'm excited about our schedule as we host 12 of our top UK clients.
There's a packed line-up of events for me to visit from AOL and everyone else - mixing business and pleasure as only the Lions festival can (Cannes? - sorry).
Big theme we're expecting at Cannes is about "open relationships". Consumers today expect to explore beyond one screen, one format, or one-size-fits-all messaging. They want experiences they can engage with on their terms and content tailored to what they're into exactly when, where and how they like it.
They're challenging our industry to get inventive. It will be good to see how the industry's best creative minds are tackling these issues, alongside media technology partners like us.
Tuesday
I start the day at PHD where we present the AOL story to Daren Rubins and his leadership team. It's the start of a three-day 'takeover' where we have the opportunity to present across several sessions.
Overall, the response has been very positive. The team give good feedback on how we can work together and build stronger partnerships across platform tech, content and distribution.

I head to Starcom for a catch up with Rachel Forde MD, P&G. It is great to compare notes, as SMV group is another business going through exciting change right now. I grab some lunch and head back to the office for a mobile strategy session - continuing the development of people, platforms and publishing opportunities since the Millennial Media acquisition last year.
I was due to meet with Ruth Cartwright at Maxus, but I realised that after tonight I'm not going to see my children for two weeks due to work commitments and thankfully Ruth was hugely understanding of my need for a work life balance.
In the evening, The Huffington Post UK and The Daily Telegraph host a Brexit debate that is live-streamed by YouTube, with Boris Johnson and Priti Patel representing the 'Leave' camp and Alex Salmond and Liz Kendall for 'Remain'. A thrilling discourse provides much food for thought - and some flared tempers from both the politicians and the audience on and offline.
Wednesday
I'm up extra early this morning to fit in a 15km run before work, helping a friend prepare for an iron man. We hit the challenging hills of Leigh on Sea which I call the 'dirty dozen' as I'm pretty sure they're out to kill me.
Today is based at our office in Old Street. I catch up with Mark Melling, director of video, around our Live video strategy, MAKERS and new opportunities with broadcasters, distributors and content creators.
Then I meet with Stephen Hull, editor-in-chief of The Huffington Post UK. We find out today that HuffPost is the number three most read site in the UK according to the fifth annual Reuters Institute for the Study of Journalism, a great accolade for the team.
Next up I speak with Guy Martin from Sassy Films about opportunities for 360 degree filming. It's a hot topic in the industry right now and something AOL is investing in with our recent acquisition of RYOT. Expect to see more live and 360 degree video across our content brands like The Huffington Post, Engadget and TechCrunch.

Evening comes and it's Coldplay at Wembley Stadium with my wife and some of our friends. I wasn't actually expecting much but they are awesome.
Thursday
I had a good night's sleep so it's up early for a gym session first thing (it gets harder as I get older). I say goodbye to my wife and enjoy a leisurely walk from the station to the Club at the Ivy for my quarterly mentor meeting with James Wildman, CRO at Trinity Mirror.

Next up I'm seeing an old friend, Azon Howie, non-exec chairman at Mercury Group, for a catch up.

Today is really exciting as we kick off an inspirational speaker programme for our AOLers, with this session hosted by Spencer West. He was a speaker at the Free the Children charity event, We Day (AOL has been their official digital media partner for three years) and I was blown away when I heard his story earlier this year of how he climbed Kilimanjaro using only his hands as he lost both legs from the pelvis down at the age of 5. He is a captivating speaker and it is great to hear how he challenges the impossible, I'm so glad he agreed to come in and share his story with AOLers.

I'm meeting Robin O'Neil, MD of digital at GroupM with John Baylon our international head of trading for a spot of lunch at Soho House before watching England vs Wales in the Euros at the pub - hopefully without any more hooliganism (here or in France).

An enjoyable afternoon ends up back at Soho House with some friends for dinner.
Friday
I have a day's holiday today and I am off to Ascot with my wife and some friends; I'm looking forward to some down time before a busy week at Cannes.
Lowdown
Age: 41
Favourite media: Cinema and digital (of course)
My biggest inspiration: People that push themselves to the limit mentally and physically. It is surprising what the human body is capable of.
Dream job: Sports agent
Not a lot of people know this about me: I was in a New York hardcore punk band from the age of 16 to 21. Great days, and I still play guitar now.