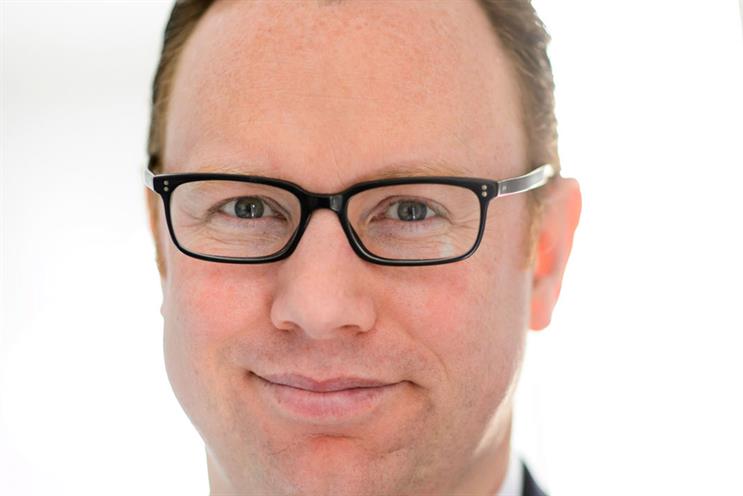 Monday:
My alarm goes off at 05.30, an hour earlier than usual…. I see a post-it from my daughter saying "rise and shine" with a few smiley faces! Funny (ish). My trusty Vespa keeps me sane on the daily commute although the ride can be a little spicy at times.
First up is a meeting with Ollie Deane, who runs our digital commercial offering, to catch up on Dax, the digital audio exchange we launched last year.
We have just signed the 141st publisher (not that I'm counting) and Dax continues to go from strength to strength. It's clear there is no such thing as downtime any more. It's all about smart boredom so there's never been a better time to work in a market that capitalises on this.
We discuss ramping up our tech teams to deal with the ever-evolving demands of programmatic. Each agency has a different approach so we need to make sure we have a solution for all of them.
Next I'm straight into a discussion about Radio X as we prepare for launch. Our commercial programming team comes up with some genius ideas involving Chris Moyles – uncomplicated, on brief and brilliantly simple. I still get a buzz from these sorts of meetings.
Checking my alarm before I go to bed, I consider revenge on my daughter for her earlier prank, but fear the scale of retribution.
Tuesday:
Meeting heavy day today. I have four hours of one-to-ones this morning with my direct reports, which may sound onerous but really works for me. These meetings help ensure we're all heading in the right direction and sharing ideas.
A few coffees and chocolate bars later, I come away from the sessions feeling good about working with such a talented and smart bunch of people.
I finish the afternoon with our charities team talking about Global's Make Some Noise Day on Thursday 8th October. I can't believe it's been a year since the first one.
We set up Global's Make Some Noise to help charities that would otherwise struggle to reach people. We give these charities a voice so they can reach our 23 million listeners and millions more across our TV and digital channels, which I think is pretty special.
We help them raise money to help disadvantaged youngsters right across the UK. I get goose bumps when I see what the team achieved last year.
Remembering that I ended up lip-syncing to The Killers' 'All These Things That I've Done', I'm feeling nervous about what the charities team has in store for me this year. I've already heard something about karaoke. The meeting comes to a close. I was right to be nervous.
I head home to put kids to bed and discuss the problems of our never-ending building work with my wife for at least three hours.
Wednesday:
Today I've got a workshop with our insight team to discuss the status of our current research projects. We're putting the final touches to our 'Forgotten Families' research, which investigates the impact of the changing make up of families in the UK today. Some of the findings are incredible – one in five people alive today will live to see their 100th birthday. We also discuss how 1950s it is to still have 'housewives' as a core audience – surely we're just talking about 'shoppers'? We agree the over-arching benefit is to show how clients and agencies can build their brands for longer.
I meet our director of digital, James Hickman, to talk about PopBuzz, a new brand we developed a few months ago which is now delivering well over one million unique users every month – another team at Global driving more relationships with millennials. We discuss new commercial models, viewability and a client partnership.
I head out for an evening with our data team and the team at Krux, our data management platform. Deep down I'm a bit of a data freak, so I love all the work chat. It's a great evening and, inspired by data, I order an Uber home – price acceptable.
Thursday:
Another meeting heavy day today. I meet two of our tech partners and yet again it's programmatic that is the focus of discussion.
I catch up with Jo McCrostie and our brilliant creative team who have put the finishing touches to a whole host of ads for clients and creative agencies while up at the Edinburgh Fringe. We started this last year – essentially we take over some studios for a few weeks at the festival and have a lot of fun with comedians and other vocal talent assembled in Edinburgh. Some truly brilliant ads made.
After lunch, I meet up with Camilla Harrison, who heads up Anomaly. We have a good discussion about the ways in which brands should have an audio brand identity – think music, voice, tone and sonic branding – in addition to a visual identity. Such a smart, open and ambitious bunch of people. I leave feeling inspired.
Friday:
Six rashers of bacon for breakfast get the day off to a good start. It is Friday after all. I head straight to our weekly department meeting, where 200 of us gather to review the week's activities and showcase some of the teams' best work.
It's an especially busy day at Global with everyone gearing up for the launch of Radio X on Monday. Since we finally confirmed the news a fortnight ago, there has been discussion and debate about the new line up of presenters so I'm looking forward to seeing the audience reaction on Monday when we actually go live across the country. It's not every day we get to launch a new media brand so I'm excited about the response from our client and agency partners.
I end the week with a catch up with my boss, Mike Gordon, about our long-term business strategy. As a privately owned business, decisions at Global are made and acted on fast; I like that, and it works well in this industry. And then I head off for a weekend at home with the family. Bliss.
The Lowdown
Age: 44
Favourite Media: It's going to be our brand new national station, Radio X
My biggest inspiration: My dad. In the face of adversity he always picked himself up, started again and remained genuine and generous.
Dream Job: Stephen Miron's. Or a suite of non-execs – I love diving into other businesses and giving my opinions.
Not a lot of people know this about me: I pursued my wife for 12 years – romantic or stalker, you decide.