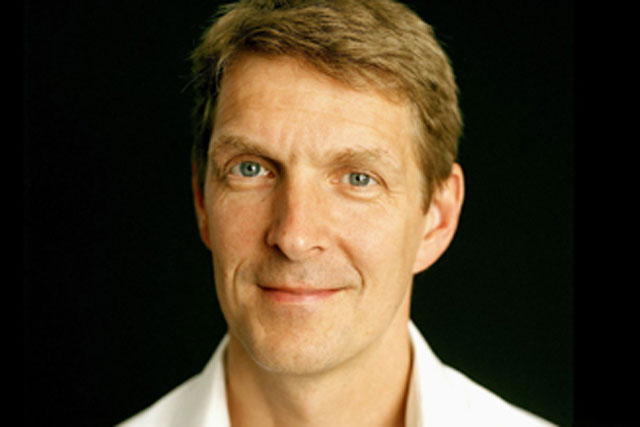 Monday
It's a crisp, sunny morning, so I walk the four miles into Kinetic's Bloomsbury office. I reflect on last week's Outdoor Media Centre's presentation, demonstrating that we are more alert when out and about. We have to be, otherwise we would get run over by post vans and taxis!
I am feeling a little fatigued from a longish cycle "sportive" yesterday from Ware to Cambridge and back. Lovely countryside, but could have done without the gale force winds.
The morning starts with a quick scan of the diary for the week ahead and early emails before a management meeting with the whole team. There is a lot going on at Kinetic right now and the morning is consumed with one-to-one meetings on various projects.
I meet Simon Daglish for lunch. Dags, like me, started his career in newspapers and has now experienced several areas of the media in his career, so we have a very enlightening chat about TV and out-of-home media.
The afternoon is spent in client meetings and preparing content with our marketing team for a presentation to everyone later in the week. Early evening and it's a dinner with friends at Hawksmoor. It's BYO on Mondays – what an inspired but dangerous idea this is. The calorie deficit from yesterday is reduced. I'm pretty sure it's gone well into surplus.
Tuesday
I take a Barclays bike into work this time and clock some new campaigns for our clients on the digital screens near the Marylebone flyover and on lots of buses. I head straight into a meeting with Roshan, our new director of digital innovation. We are effectively launching a full-service, creative digital out-of-home agency to develop activation proposals and solutions for our many clients. We discuss branding, workflow and partnerships.
I am genuinely inspired by the possibilities opening up as new tech comes to market, connecting consumers to brands out of home. Next up, a meeting with Jason Cotterrell from Exterion and we chat about their plans for this year and next.
The afternoon is taken up with meetings and catch-ups with colleagues across a wide range of topics, from client-specific plans, to the last Route board meeting, and from a recruitment update to the latest iteration of departmental training plans.
At 5pm I have a call with Steve Ridley, our global chief executive in New York, and I update on progress here in the UK ahead of a Q1 review meeting he has later this week. Kinetic is showing strong growth and some key initiatives are already bearing fruit. So it's a good call.
Later, I read the London Evening Standard on the Tube home and am reminded again of Tim Spencer's brilliant semiotics presentation on how the ads underground really add cultural context to the tunnels. I check in with my son's A-levels revision plan, look at some of the economics he's covering and realise I don't understand a word of it.
I tell him A-levels were harder back in the day, but surprisingly he doesn't believe me.
Wednesday
A couple of books drop through the mailbox from Amazon – belated birthday presents to myself. I am in the prolonged grip of an Ottolenghi food phase – I am devoted to his recipe column on www.theguardian.com and have all his books, but Fuchsia Dunlop's 'Every Grain of Rice' tempts me to head east.
I am chair of the judges for The Media Awards 2014, the major media awards for the Republic of Ireland and Northern Ireland, and need to finish my last category and write a few words of welcome for the upcoming ceremony for 800 in Dublin next week.
Lots of brilliant media case studies, with OOH featuring a lot. The score grid is complete, it is 12.30pm, the BlackBerry is flashing and I have three missed calls.
I attend to all this, check the news on The Guardian online and Brand Republic, and contact some of our agency partners.
We are planning several OOH innovation days, showcasing new tech and opportunities for clients and I'm amazed at how much effort goes into them.
We are also hosting a Kinetic event called Moving Minds, covering wearable tech, smarter cities, haptic technology and much more and have some great speakers like Patrick Jeffrey from Contagious and Tamara Sword from TMR&C. It is massively oversubscribed by our clients and agency partners, and I discuss logistics with our marketing director Richard Jacobs.
The afternoon consists of a finance meeting, a research catch-up, a review of a major forthcoming client presentation, and dealing with a couple of mini dramas that have emerged via a rather heated email exchange.
Oil, water, pause…and breathe. It's a very long day, but a lot gets done.
Thursday
I cycle in again and arrive at about 8.15am.
I am a morning person and I am loving the extra daylight now the clocks have changed. The agency is very busy all morning with lots of visitors and there's a real buzz.
I discuss new insights from Route with Gideon Adey, always a pleasure. I have lunch with Sarah Parkes and Andy Moog from Eye Airports and understand more about the digitisation across their inventory and we discuss the rapidly changing airport environment.
I hurry back to find Hilary, my marvellous PA, linking our London office to our colleagues in Harrogate and Manchester for the quarterly update presentation I am about to give to the whole company.
Then we lose the link. A bit like in 'Gravity' when the meteor shower hits, but harder to fix somehow.
Anyway it appears to go well and it's good to recognise many of our achievements across Q1 and detail company progress.
I hurry across town for an early family dinner at our favourite Lebanese restaurant on the Edgware Road. My daughter is off early to Italy tomorrow. She needs a lift to the station at 5am and I wait for my wife to beat me to offering her a lift. Success! But I feel bad and pay for dinner to atone.
Friday
Breakfast today is with the inestimable Spencer Berwin from JCDecaux, near Lincoln's Inn Field.
Hilary's ongoing task is to find us new and interesting venues and the Fleet River Bakery does not disappoint. We have to make our own toast! Spencer is not impressed and mutters something about The Ivy Club next time.
I review a new client contract with the excellent John Davidson, our new chief commercial officer who I thank every day for joining Kinetic.
I prepare for a couple of upcoming client meetings and meet with Andy Jonesco, my boss, to discuss future system requirements and progress on various fronts.
I head into the West End for a very enjoyable lunch with Steve Hatch who not only shares his considerable experience of running an agency, but enthuses about his new job at Facebook.
I hurry back for a worryingly busy afternoon – a very illuminating meeting with Martyn Stokes our chief strategy officer about his upcoming session at Media 360 and his thoughts for a couple of agency presentations we have diarised, a couple of calls to make and emails to get right, then an end-of-week catch-up with some of the Kinetic senior team.
Age:
51
Favourite Media:
Out of home, obviously, but The Guardian every day
My Biggest Inspiration:
Bradley Wiggins
Dream Job:
Restaurant critic
One thing not a lot of people know about me...
I spent a summer working as a dustman