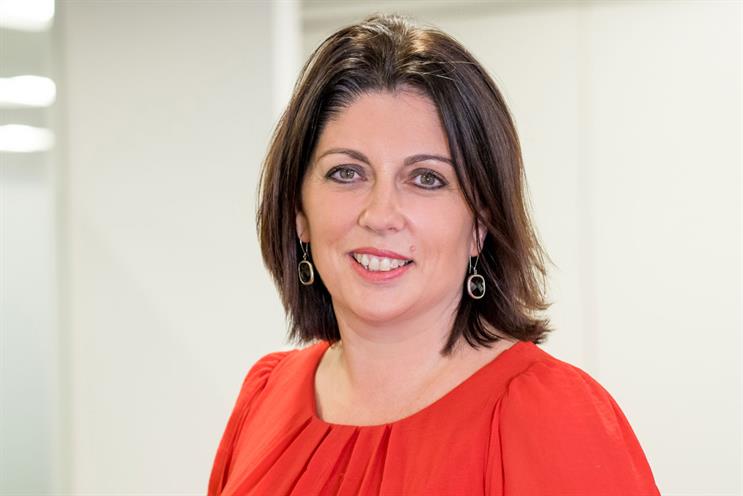 Monday
Out of bed at 7am to do the school run. I don't work Mondays as a rule, so this is when I sort myself out following the busy weekend.
Fully intend to catch up on domestic tasks, but I take one look at the huge pile of home paperwork and decide to go to the cinema instead. I recently got back into cycling so take the bike out for an hour before watching Everest, which I love.
Back in time to collect my daughter from school and take her to Brownies. I certainly won't be getting my filing badge any time soon.
Tuesday
Early start to fit in an exercise class before jumping on the train into town. Only day of the week I make it so better than nothing – just.
The day kicks off with a catch up with Barry McIlheney, the chief executive of the PPA. Although Magnetic is a separate organisation, there are a few areas where we need to work together and PAMCo is one.
We discuss the latest on the evolving methodology and the significant advancement it will represent. The challenges of measuring our complex multichannel world is no mean feat, but one we feel the team, led by the marketing heavy weight Jan Gooding, and commercially astute Simon Redican, are grappling with brilliantly.
From there it's time for a catch up and lunch with Time Inc's chief executive Marcus Rich. They've had a busy week with the launch of the free NME, which I have heard nothing but positive feedback about from the ad community so far.
Cab back to the office and a call with the charming and smart David Weeks from The Week. He's chairing a panel at Magnetic's half-day event, Spark, on 22 October, and we talk through the topics he's going to cover and the other panelists including Karmarama's Jon Wilkins, Bauer Media's Lucy Banks and Hearst's Victoria White.
Wednesday
I have a whole morning with the Magnetic commercial board, which is made up of the leaders from my stakeholders' businesses.
We have two big agenda items. First is the up and coming Spark event, where, among other things, we will be revealing some new research around the evolving role that premium content experiences play in consumers' lives. We discuss the role that Paul Dolan, professor of Behavioral Science at the London School of Economics, will play at the event and how the panel and interactive elements will work.
We also talk about next year. The discussion around how we help advertisers gain more from magazine media is exciting and leaves me feeling energised about what's next.
Meeting over, I stay in the top floor board room at Dennis to catch up on emails, which is really so I can sit out on their rooftop terrace for half an hour and clear my head in the September sunshine.
Sun break over and it's a PAMCo meeting with our news brand partners and the team. There is lots of discussion around names, technical tests and governance moving forward.
Quick make up and hair touch up in the toilets before heading to the BT Tower to join the Hearst team for the Red Smart Women Week event.
They're hosting a networking party celebrating inspirational women and I have a chat with Clare Enders and Lynsey Clay as well as some really interesting smaller start up businesses. I leave feeling inspired and smug about being lucky enough to meet such funny and clever women in my job.
Thursday
I head in to meet Tracy De Groose from Dentsu Aegis first thing. I'm keen to talk to her about a planner-focused experience we are developing, which we hope will become an essential part of the learning and development programmes in major agencies.
I then walk 80 yards to see Karen Stacey at DCM. We worked together sometime last century so spend half the time catching up on news about mutual friends and the other half discussing some Millward Brown research that we've both separately commissioned.
The insight throws up some interesting conclusions about the ROI for cinema and magazine advertising around brand metrics and the link to sales.
Decamp to the Hospital club for a catch up with my events team around Spark. With four weeks to go, we are deep in the mix around the detail. The team is brilliant, so I leave relaxed.
Back in a cab – I swear I'm keeping the taxi industry afloat – and head for a meeting at Vogue House with the inimitable Stephen Quinn.
We chat about the recent Vogue business report, which, among other findings, confirms that the magazine remains at the heart of the relationship with the reader, a relationship increasingly being driven by millennials. He is utterly charming and funny and shares some great stories that I sadly can't share here.
One more cab for some "back to school" drinks that Barry has invited me to over in Covent Garden. Great opportunity to say "hi" to Terri White, who has just left Time Out New York to take up the role as the new editor of Empire, and Andria Vidler and Nicky Holt from Centaur who I used to work with. Head home and manage to miss choir again.
I joined a Glee-style singing group earlier this year, but so far have only made it once. Rubbish.
Friday
Nightmare journey on the trains this morning so a meeting switches to a call with an advertiser. We're going to partner on some research, so we catch up on next steps with my head of insight and move it along.
Back to the office for team catch-ups. For a team which is only a few months old, I think we're forming and storming in a pretty great pattern. Jo Tomlin, my communications director, shows me the latest for the new website, which I really like.
I also hear about proposals for a new measurement tool we are looking at for next year and my PA makes me sit still and sign some invoices.
Last catch up of the week is with my chairman, Mark Cranmer. We've only worked together for five months, but I am loving it. Mark's strategic vision and direct style suits me down to the ground and every chat helps ensure my efforts, as well as those of my team, are focussed.
Manage to leave a little early to get home for teatime with eight-year-old daughter. Switch into panic weekend food planning as have foodie friends coming to stay.
Fall back on usual failsafe mushroom risotto and chocolate mousse combo which means I can focus on the drinking, the chat and SingStar participation, which makes up for missing choir, kind of.
The lowdown
Age: 45
Favourite Media: Aside from magazines (obviously), I like The Guardian and the cinema a lot. I am also a late Twitter convert
My biggest inspiration: I love Ted Talks. They're a great place to get alternative views and inspiration
Dream Job: Film editor
Not a lot of people know this about me: I was captain of the pool team at university