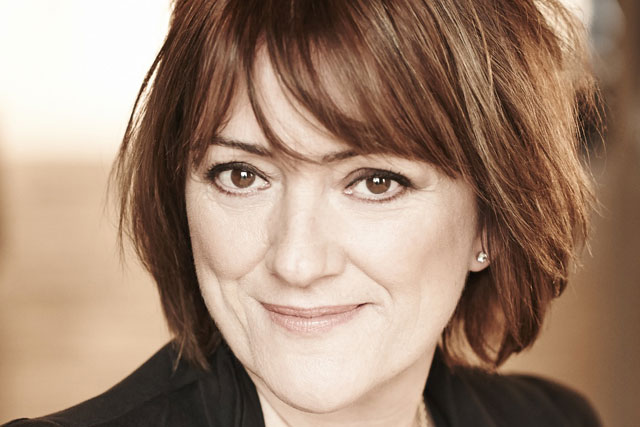 Monday
I begin the week determined to clear last week's "to do" list by lunchtime today. By midday, it's twice as long as it was and I have yet to tick off one item. but remain positive that this week is going to be THE week when I get through everything. I block off 4pm to 6pm.
My first meeting is with my assistant, Tami. She brings news of a status update that has just gone into my diary at 4pm on our planned acquisition of a 51% stake in Eurosport. It's exciting to learn more about the business. Bang goes the "to do" list. Having been a Fulham season-ticket holder for three years, my own sporting judgement clearly leaves a lot to be desired.
Lunch at The Ivy with Alex Green, BT's director of TV. All weeks should start like this. We both dive in with a steak and catch up on the fast-moving changes in the TV industry at the moment. They say a week is a long time in politics….Fern Britton is just leaving and looks fabulous.
Tuesday
The first day of a 48-hour Tube strike and the commute is always difficult to judge. I drive to Chiswick from Putney and it takes anything from my personal best of 17 minutes, to over an hour if it's raining, everyone's at school, the dustmen are collecting or there is a random, although seemingly inexplicable, queue past the Stag brewery in Mortlake. I brace myself, but manage a surprising 40 minutes. Maybe everyone has stayed at home?
Some of our middle management team are on a GROW leadership programme and I am sponsoring one of their initiatives – staff engagement. Over the course of the hour, we are all agreed that creativity flourishes at its best when it's given a framework. Simply saying, "we need to be more creative", doesn't get us anywhere. I'm looking forward to hearing their recommendations.
A quick catch-up over lunch with Hester, one of our fantastic lawyers.
More meetings in the afternoon – largely planning for the launch of our new brand proposition, 'Make Your World Bigger', on Thursday – and then it's off to the gym for a session with my personal trainer. He is tough, he is sarcastic and he is very effective. I can barely walk up the stairs as I leave the gym.
Dash home to watch 'The Charlotte Crosby Experience' on TLC – our big new local commission. We are trending on Twitter! I feel that I have underestimated its overnight rating.
Wednesday
Can barely move my legs this morning, but am confident that no pain, no gain.
Arrive into the office to much anticipation about the ratings for last night's launch. They are not as high as we'd hoped, but we are delighted to see ratings up by 55% a few days later. This series has been another step in embedding TLC in popular culture and we are all incredibly proud of it.
At 10 o'clock it's the bi-weekly UK staff meeting. There are some great results to share and we celebrate TLC's first birthday with cakes. We always look forward to the programming team's clips. Today, it's a heady mix of Hollywood gloss from Oprah's next interviewees (Russell Brand, Sharon Stone, Cameron Diaz), 'Repo Man', who is trying to repossess the car of a man who is wearing a T-shirt and no underpants, and stunning blue-chip highlights from 'Deadly Islands' for Discovery Channel.
Catch up with Martin Heaton Cooper, VP, commercial development, UK & Ireland and international advertising sales, EMEA. We are pleased to see the market gently ticking up each month after a tough few years for the UK economy. He is looking for more headcount as his team are keen to capitalise on all the additional interest generated by our expanding portfolio of channels, and the ever-increasing range of brand solutions we are now offering.
A lunch meeting with Rob Webster and the team at Sky – yet again the taxi drops me off at the wrong building – and then it's back for my UK senior leadership team meeting. The head of HR reminds us that the deadline for uploading 2014 goals onto our new software system is today. There is much coughing and looking at shoes.
Dinner out tonight and another steak. Two in a week. It must be all this training.
Thursday
It's a big day. Discovery's first brand campaign in many years launches across the UK with TV, outdoor and digital all breaking through. It is particularly significant because, for the first time, Discovery has a tagline – 'Make Your World Bigger'.
Make Your World Bigger is launched to the UK team and receives a great response. I announce that every member of the team will be gifted a day to live the brand. All they have to do is capture their experience in an image and describe how it made their world bigger in 25 words. At the beginning of July, we will collate it all in an internal brand film.
Later in the day, I hear that one of the team has decided to spend his day as an elephant keeper and another is going to brave it as a standup for a night. I'm delighted to see them embrace it.
Friday
I'm in the West End today to discuss some new opportunities. The UK market is fast-moving, highly competitive and exciting. It's not surprising that so many new entrants are keen to find ways in, but the economics can be challenging.
I finish the day with a call with Theresa Wise, the CEO of the Royal Television Society. I'm on the advisory committee for September's RTS Convention in London and it is coming together well. It takes place a few days before the Scottish Independence referendum, so the industry will be awash with implications around a "Yes" vote.
I end the week with another visit to the gym, now that my legs are fully mobile again. We are escaping London for the bank holiday weekend – and I plan to turn my BlackBerry off and put my trainers away.
Age: 47
Favourite media: Discovery Networks, of course, but The Times on-line for when I'm travelling
My biggest inspiration: Mother Nature
Dream job: Zoologist – there is so much to learn
Not a lot of people know this about me: Fred Dinenage is not my father (note the different spelling)