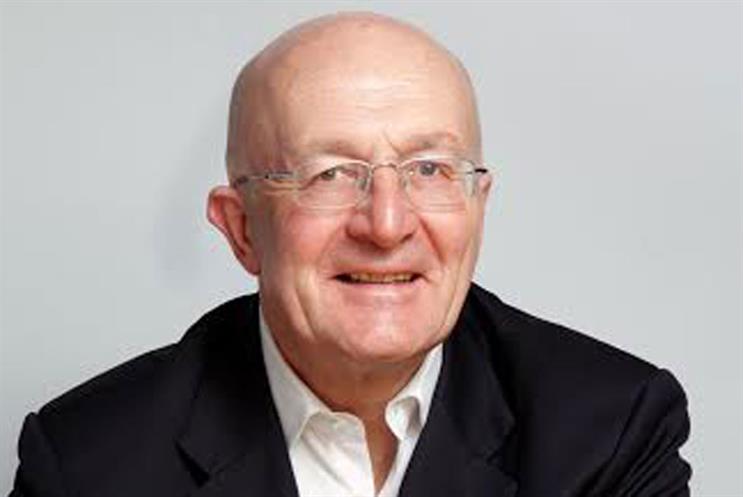 Monday
It's not often enough that advertising's contribution is celebrated. So you can imagine my delight that it's the 60th anniversary of Britain's first TV ad in the week I'm down to do My Media Week.
We're awash with PR polls of our favourite telly spots. But those will have to wait. The Rugby World Cup is here, and the Guardian app and its sports coverage has my attention on a wonderful Monday morning – more for me than the South Africans…
The office too, will have to wait. Instead I'm on a train to Dover with our exec Stefi, where we're both due to speak at St Edmund's Catholic School.
For 18 months we've been asking advertising leaders to get behind Robert Peston's Speakers for Schools charity, to the gratitude of Mr Peston and even the PM. Over 100 of them have stepped up to inspire school kids and having encouraged so many to do so, I couldn't avoid the engagement for much longer.
It's a tough crowd and harder to get them excited when you come from an industry body and not Buzzfeed or McDonald's. Thankfully Stefi was rather more on their wavelength. We might even have won a few of them over.
Tuesday
It's the big day. Sixty years since the Gibbs SR ad, and according to the Independent, Guinness and surfing horses is top of the pops, no doubt music to the ears of AMV BBDO's Cilla Snowball.
Cilla transformed the AA Board before her term ended earlier this year, and her replacement, Adam & Eve/DDB's James Murphy, has hit the ground running.
We meet this morning ahead of his first board meeting as chairman in October. They're always important but it's time to review the strategy and plans for next year – and fresh from (yet another) appearance on Newsnight, James is ready to make his mark.
I never thought I'd take dinner in the House of Commons for granted, but since taking the AA job I've enjoyed the catering in Dining Room D on many an occasion.
Tonight is one of ours – along with a top team of advertising's evangelists including Tracy De Groose, we're breaking bread with some of the new Tory intake with a particular interest in the digital economy. Our job: make sure they know advertising is at Digital Britain's heart.
Digital economy minister Ed Vaizey drops in for dessert, and breaks an embargo regarding the data protection regulation...
Wednesday
... which, right on cue, is public the next morning. However, it's not reported as widely as it might be. The regulation will have a huge impact on our media and marketing industries once it comes out of Brussels.
There is good news, though – DCMS is the now the department responsible for data policy, and in Ed, we have a minister that understands and values advertising's contribution, and the importance of balanced rules.
It's a hectic morning of phone calls and meetings before we lead a delegation of agencies, media and brands into Downing Street. It's Chatham House, so forgive me for being coy, but I'm inspired by advertising's leaders and their willingness to get stuck into a tough issue.
No 10 runs late, so transfer time to Google HQ is rushed – but there's still time to check up on the Twitter buzz ahead of our fifth Last One Standing event.
It might just be the best yet. Google's Mark Howe welcomes, talkSPORT's Sam Delaney hosts, and four of advertising's bright young things are on stage in front of 150+ of their peers telling us how they'd change advertising for the better.
Our president Andy Duncan has been driving an agenda around responsibility through all of our work this year and it's great to see young people embracing the idea. As always, the AA team puts on a great show.
To cap it all, the rugby is back and I'm thrilled to see the Scots holding their nerve against giant-killing Japan. We are the UK Advertising Association, after all.
Thursday
Forget Guinness, Compare the Meerkat is top, according this morning's poll in The Times, which also suggests three times as many people recognise the Honey Monster as Jeremy Corbyn. Labour has a communications challenge worthy of any of our world-beating ad agencies.
I'm back at Google this morning for a meeting of our Front Foot Board. Chaired by Britvic's Matt Barwell, these are the leaders of advertising's army – and today we're looking ahead to a session at Starcom Mediavest Group where we'll debate what a Conservative majority means for our mission to make the case for advertising.
Back at base, the team is prepping a return to the House of Commons Terrace in November, where we'll show off advertising's export potential. News arrives that Culture Secretary John Whittingdale will speak – time to get those invites out.
Friday
Alright, it's only Argentina versus Georgia today, but isn't it glorious to have this much rugby at our fingertips – and all free-to-air? Sixty years on and advertising is still driving a top quality ITV.
A unique challenge for a Friday. I'm working on my visa application to visit China next month. Steve Davies at the APA has kindly invited me to join their mission and talk about UK advertising self-regulation – held in high regard by industry and Government for over fifty years, and a model exported all over the world.
The comms team are wrestling "legal, decent, honest and truthful" and "roles, rights and responsibilities of advertising" into Mandarin – and that might be why they're not talking to me.
And we're wrapped. Not a hint of nerves ahead of England versus Wales tomorrow. It's in the bag.
The lowdown
Age: Is just a state of mind
Favourite media: Anything on my mobile
My biggest inspiration: Cadbury's business ethic and principles
Dream job: Mine
Not a lot of people know this about me: I was a child chorister with a mane of golden hair.