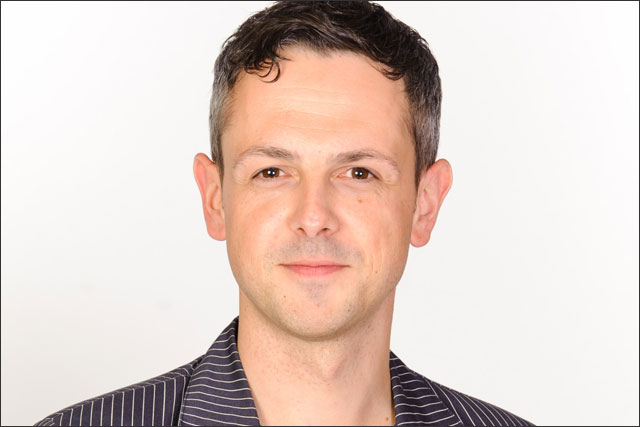 Monday
The week starts with a strategy meeting and a party. The strategy part is about planning for the summer's live music programming with plans for events including an intimate session with one of the biggest bands in the world at Abbey Road Studios, new music sessions, stadium gigs and festival broadcasts.
The party is our send-off for Clive Dickens. We have achieved an enormous amount during Clive's time as COO and he leaves us in the best of form with record audience figures, not just for the Absolute Radio brand, but for the business stretching back over a decade, across what was then Virgin Radio.
The venue is Soho House and the night begins with a pair of wonderfully funny and touchingly heartfelt speeches from CEO Donnach O'Driscoll and 'Hometime Show' presenter, Geoff Lloyd.
The night ends with one of our newest recruits dancing in a style that could be described, if you were trying to be kind, as "energetic".
On the way home, I catch up with the latest edition of The Magazine, a subscription based Newstand app for iOS and a great example of the new wave of sub-compact publishing.
Created by the developer behind Instapaper, it is focused on keeping costs down so the price is low, while still being able to pay writers a good fee for great articles.
Tuesday
Wake up to find that we have been hit by illness. Russ Williams, presenter at One Golden Square for almost 20 years, has been floored by the flu. One person's ailment is another's opportunity however, as shuffling the schedule to cover our most experienced presenter creates a debut show for one of our newest. So I give Dan Benedictus the good news that he's on at midnight.
It's a week for new opportunities, as we are creating a new evening schedule hosted by one of the most exciting young presenters.
Pete Donaldson's show will launch in April and will feature his razor-sharp sense of humour and an increased emphasis on new music at a time when the rock/indie scene is showing greater signs of strength than it has for years. The arrival of Bastille, Lumineers, Ben Howard, Tom Odell and more is cause for celebration in the Tuesday playlist meeting.
BBC Television Centre is in the news, with stars criticising the Corporation's choice to sell it off. Having worked there (room 7500) for four years, it saddens me too, but the BBC needs to make tough decisions like this to ensure it is equipped for the future.
Wednesday
Dan did a great job, his first show was full of wit and smart observances. With Russ still bedridden, he's on again tonight.
TBI Media, an independent production company we have worked closely with over the past four years, is creating a documentary series telling the definitive David Bowie story. The programmes are being funded by the V&A and today the TBI team is there for the exhibition press day.
Phil Critchlow, TBI's founder teases that he has found a great narrator for the series, but as he/she isn't definitely available yet, he won't say anything more. With the documentaries already in production, we'll hopefully know by the end of the week.
Home and I need to weigh up the best Google Reader alternatives. The problem isn't Google closing Reader, it's that Reader had become so dominant that there's no strong competition. While Google should be free to support (or not) whatever products they wish, I do wonder if they didn't miss an opportunity to increase activity on Google+ by folding Reader into it.
Thursday
To The Guardian's Changing Media Summit, where I'm speaking in a session on the "future of music in a data-driven world", with Nic Jones of Vevo and Alex Vlassopulus of Omnifone.
As ever, the topic touches on the benefits for human-powered curation over purely algorithmic selection. User data is key for us, as being able to collect a little amount of information about our logged-in listeners is enabling Absolute Radio to sell targeted audio advertising based on a mix of gender, age and location. In return for sharing this data with us, we provide an enhanced service with logged-in listeners hearing fewer ads and more music every hour.
Vevo is a smart product, but more of my music listening is done on Rdio. Two challenges for streaming music services are how to differentiate themselves from each other when they largely share the same catalogue of songs, and how to build loyalty when a user is leasing rather than buying content.
For me, the better user experience was enough for me to cancel my Spotify subscription and open one up with Rdio. There is always something else to try though, so I'm dabbling with the more music discovery focused Bloom.fm.
Time to stick around at the Summit for an enjoyable Skype interview with Flipboard's CEO Mike McCue. To the amusement of the delegates in the main hall, this begins with a member of Flipboard's PR team stalling for a late Mike and seemingly oblivious to the fact that she is in shot all the time on the hall's large screen.
Friday
The normal 10am 'Breakfast Show' catch-up is cancelled as the team is attempting to complete a list Christian O'Connell wrote at the age of 13, containing all of the things he wanted to do by the time he was 40. So far he's managed to fight Darth Vader, beat a BMX champion and play Subbuteo with Brian Robson. Today they are off to recreate the splurge gun fight at the end of 'Bugsy Malone'.
Great news from Phil at TBI Media, as our 'David Bowie Is' narrator is confirmed as the award-winning writer, comedian and musician Tim Minchin.
Finally, I get to catch up on an interview I missed on its first broadcast last week, when Geoff Lloyd was joined by Frank Skinner to mark the four-year anniversary of Frank's first shows for us. Hearing the pair talk is a treat to end the week on and a reminder of the incredible talent I have the pleasure to work with.

Personal CV

Age: 38
Favourite Media: Google Reader (RIP)
Biggest Inspiration: James H Reeve, the broadcaster that first inspired me to get into radio.
Dream Job: Mine, but that's a cop-out. I always wanted to work at the World Service.
One thing not a lot of people know… When I was eight years old I featured alongside a baby chimpanzee in a promotional photo shoot for BT