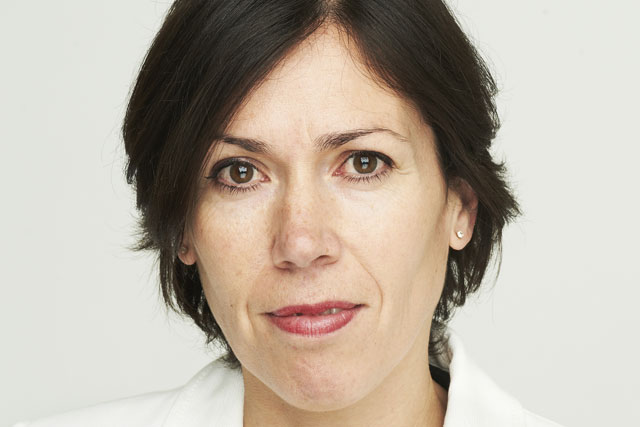 Wednesday (T-minus three days until office move)
We are three working days away from moving into our new home in Triton Street near Regent's Park, so I thought including this would be an original approach to a 'My Media Week'.
I've just been informed that the reception won't be ready and the staircase won't be working, but nothing can dampen our enthusiasm for the move. Anyone who's been to Parker Tower, our home since the late 90s, will understand why.
In between all of the office stress, there's still a job to do and meetings aplenty – both internal and external.
I need to meet Linda Grant for a coffee. Linda is the new managing director at the Metro, so it's a chance to say "hi" face to face.
We've just been told that we're not allowed to take our Poltronova baseball-glove chair. A design classic that is much loved by everyone here and, we've just discovered, worth around £9,000. We decide to hatch a plan to sneak it out in the dead of night – possibly after the leaving drinks.
Thursday (T-Minus two days)
Nice early start with Kellogg's (sounds a bit like a strapline) as I head up to an all-day meeting in Manchester to meet Pete Harrison, UK marketing director, and Dave Walker, marketing operations and media controller, to get a general marketing update. Always invaluable from a client just bursting with fresh ideas.
Back in London, the architects are quibbling about how the brand colours work against their beautiful design. We explain this is part of a refreshed look for Carat globally and that we actually like it.
I now feel an affinity for the clients that have to deal with the creative agencies. I'm just waiting for them to tell us our logo needs to be smaller.
Friday (T-minus one day)
I've decided (rather smartly, I think) to stay out of the office today. Meetings and emails for me.
Hasty phone calls between a few of us to agree the bar budget. Party at our local The George to say farewell, starting at 4pm once everyone is packed up.
Sunday night
Suddenly realise south-east London to top of Great Portland Street is not an easy journey.
Monday (moving in day)
An important day today, my youngest turns three. Manage to sing Happy Birthday, open some cards and promise to return early afternoon for the big party in Dulwich Park.
Head off early to get into new office and check things are working and where they should be. Amazingly, all the phones and computers are working and, even more amazingly, we didn't lose anyone in the move (I don't think) – very sad that I've lost my chair though. We did get the Poltronova chair in, but not without some hassle.
Sitting with everyone is brilliant – my PA and I spend most of the day people watching, probably freaking some people out. We'd been trapped on the second floor at Parker Tower too long. We're now all open plan and from where we sit, we can see pretty much all 150 people on this floor. Just got to work out how I handle confidential phone calls with big clients.
Sitting next to Richard Morris, the deputy managing director, which is very exciting for ideas generation. Office is extremely bright. I do think we're all feeling that bit happier for it and convinced we're all talking more.
Very glad I was overruled on the oompah band welcoming people as they came in this morning, as we're not there yet with look and feel. Still think oompha band playing Britney tracks would have been quite funny though.
Tuesday
Birthday party went well and the second day in the office, and it is already starting to feel like home – especially as the "wow wall" is now in full effect. This is a giant screen in reception displaying real-time data about Carat, its client work and its people.
More "wow" time comes from a meeting with Giles Hadman and Tom Christie-Miller at Disney for a general update – I never leave a meeting with them without thinking "wow".
Back at the office and take a trip to the roof to see the bees. Yes, we have beehives on the roof in an attempt to replenish the dwindling bee stocks in this country. We'll also be giving out beekeeping lessons to interested staff (of which it seems there are many).