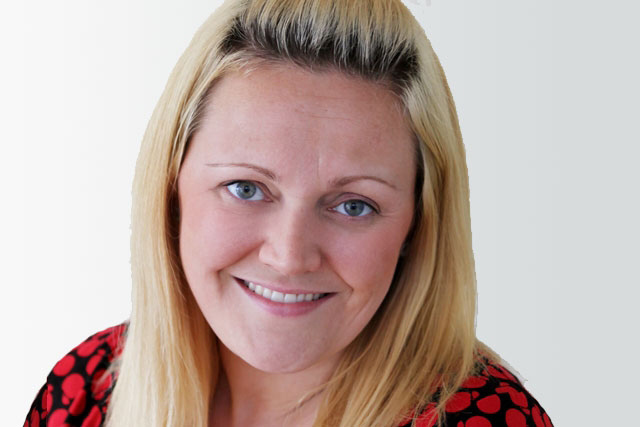 Monday
I start my week very tired after an emotional day with Metro's Grant Woodthorpe seeing Andy Murray win his Gold at Wimbledon. We spot three 'Dow' chemicals branded taxis (booked by Initiative) on the way home though so that made us smile.
My Monday soon picks up when a brainstorm meeting to discuss a new luxury research project with our head of insight, Julie Hamshere, turns up lots of ideas for reaching this difficult-to-reach audience via social. It seems even this yacht-buying audience are spending their days on Facebook.
The evening is spent at an agency barbeque on our new roof terrace – we've recently moved into the fabulous loft area of our building at St John's Square in Clerkenwell, which has really reinvigorated us and been fantastic for the team. A change is as good as a rest.
Tuesday
Once I manage to negotiate my iPhone away from my two-year old daughter, Florence - she's been watching Peppa Pig cartoons - my day starts with breakfast at the Dean Street Townhouse.
The walk from Oxford Circus leaves me reminiscing about my first job at Media Solutions. My breakfast companion is Natalie Carter and the events team at Hearst Magazines and we discuss some exciting new projects. Clients are increasingly seeing the benefit of face to face audience interaction.
Back at the office my morning draws to a close over a coffee with Paul Benson, MD at Orion, IPG's barter company, in which we thrash out the actual workings of a recent deal – luckily I love Excel as there's a lot to track.
My afternoon is dominated by some new business work on an exciting launch with Initiative chief strategy officer Tony Regan - we are all getting under the skin of who the audience actually is and our submission is looking strong because of it.
Wednesday
I awake to Chris Evans' Radio 2 Breakfast Show live from the Olympic Park. I love the radio and usually vary the channels I tune in to but am struggling this week as I'm completely addicted to anything Olympic, and the BBC really has owned the whole affair.

If I'm not listening to coverage on the radio I'm watching it on the Beeb or tapping into my fab BBC app for updates. Our weekly leadership meeting on Wednesday morning is the usual charged affair – led by chief executive Alex Altman, there's always so much to share and keep abreast of.

As well as the all-important business matters, this week we have lots to discuss ahead of Initiative's summer party. We are staging our very own Olympics (eck!) - hopefully LOCOG won't take umbrage…
Mostly lunch is at my desk but today I venture out with our head of magazines, Sarah Tsirkas, and Charlotte Mullan, account director on Tesco, to go over a recent client buying review. It's good to have a gossip and really take in some fantastic buying results while developing future negotiation tactics.

My journey home is spent reading the Evening Standard, a commuting treat for me especially on a Wednesday when the Homes and Property section feeds my property addiction.
I then immediately flick to my Rightmove app - Globrix seems to have floundered, which upsets me as it had so many search options - and then it's onto Facebook and/or the DailyMail.co.uk to see what's trending and to keep me from falling asleep.
Thursday
I'm at my desk at 8am most days so have the chance to get my day in order before breakfast, which really is my favourite time for holding meetings to discuss ongoing projects. My current top breakfast venue is The Zetter in Clerkenwell, as the European feel of this bustling hotel makes for a lovely start to the day.
Today's meeting is with the Mail Newspapers business development manager Tim Kersen. The rest of Thursday is populated with new business and contract work, leading up to a coffee with Rob Freeman and Matt Downs at IPC.
The evening is spent with my partner Richard and our little girl, cooking supper, a recipe from a BBC Olive Food magazine, then bath and bed time before we settle down to watch the day's Olympic highlights on the Beeb. Again. In the last two weeks we haven't watched any commercial TV or used our Virgin box. Shame on me…
Friday
After catch ups with our chief executive Alex Altman and then head of investment Chris Wright, I spend the morning sorting out lots of niggly end of week issues. Then, after some good news on the new business front, it is time to join Mark Hollinshead and Yvon Nolle of MGN to see an evening's athletics in Stratford.
I think Haymarket did a great job on the daily programmes at the Olympic Park, and I feel overwhelmed by every great outdoor site en route, particularly the Coca Cola Bridge down to Stratford station. I leave Stratford amazed and happy, looking forward to seeing what the papers have to say on Saturday and making sure I had Florence's copy of Cbeebies magazine in my bag so I could be assured of a lie-in with her.
All the nationals have produced some incredible issues throughout the Games – I don't think there's a newspaper that didn't step up to the mark reading the public 'feeling' perfectly with pages and pages of brilliant positive reporting.
I'm going to miss the Olympics but I'm looking forward to returning to my usual evening routine of magazines and TV dramas, catching up on 'Wallander' and looking forward to the return of 'Downton Abbey'.