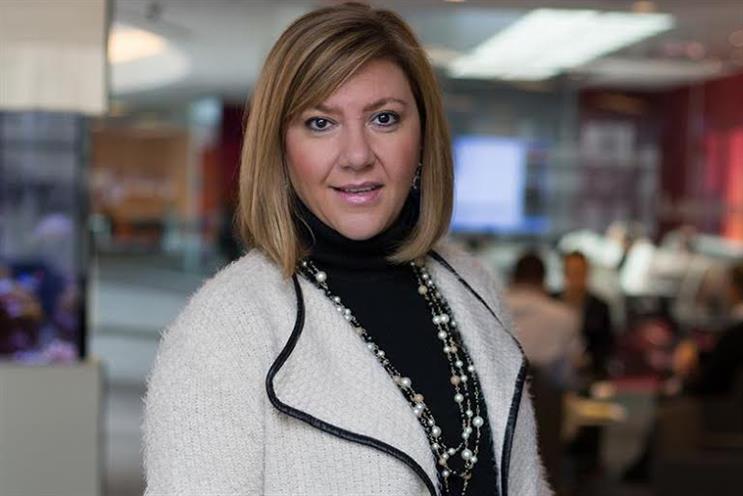 Monday
My week starts early with the sound of a car pulling up outside my temporary west London home at 6.30am to take me to Heathrow.
It is only my third week living in London (having relocated with my husband and two boys from New York) so I am far from establishing any kind of regular routine. My role as head of sales for Europe, Middle East and Africa means I cover a lot of ground and for the next few days the focus is on the Persian Gulf, where we are significantly expanding our presence.
At the airport I meet Justin Dewhirst, Bloomberg Media's newly appointed general manager in EMEA. We go through our schedules for the week over coffee and share some thoughts. Dewhirst is due to speak at a media conference on Wednesday while I'm meeting some commercial partners as we prepare to significantly ramp up our operations in the region. This is my first trip to the Middle East so I'm far more excited about the upcoming workload than I should be.
Tuesday
At Bloomberg Media our focus is on building valued and long-term partnerships. For a multi-layered global operation with as many touch points as we have, the closer we work with businesses, the better the results for clients. Today starts with a meeting with one of our newest commercial partners, Abu Dhabi Global Market, which launched as an international financial centre in the heart of UAE last year.
I'm joined by our regional sales director, Amit Nayak, for a series of meetings with new and prospective commercial partners in Abu Dhabi interested in exploring opportunities around Bloomberg's broadcast, print, digital amd live events, as well as the Terminal.
I have time to check in on the boys (aged ten and five) back in London. I'm aware their world has been turned upside down in the last month and I'm glad to hear they seem to be settling in well into their London schools. My ten-year-old has developed a British accent already! Kids adapt quickly.
The day ends with the call to prayer and I satisfy the American tourist in me with a spiritual visit to the Sheikh Zayed Grand Mosque.
Wednesday
The working day starts in Dubai and I get a really insightful lowdown on the market and main financial players out there from Bloomberg's head of terminal sales, Stefanos Thomastos. A full day of meetings ensues, with some of our well-established partners, including Emirates and ICM Capital.
I make time to watch Justin's presentation at FIPP's Middle East and Africa event in the Habtoor Grand. His talk highlights that providing financial information is a competitive business, and how Bloomberg has built its global reputation based on its speed, credibility and wealth of financial news and business information.
He ends his session noting that with almost 50 million global users, Bloomberg is challenging "digital immigrants" such as the Financial Times, The Economist and Wall Street Journal as well as "digital natives" like The Huffington Post, Business Insider and Quartz. Feisty stuff, and all true, of course. I love it.
I have time to check in with my executive assistant and catch-up on the latest from the London office. The team have a lot on their plate this week, with several major meetings and I get the full debrief from Emma Winchurch-Beale, the client sales director, EMEA.
I'm mindful of how much I'm learning at present. This time last week I was getting a whirlwind welcome tour of the UK media scene, that included a series of meetings with some incredibly inspiring agency leaders – including Carat's Matthew Hook, OMD's Nikki Mendonca, Maxus and new neighbour Nick Baughan, Dentsu Aegis's Matthew Platts, Starcom Mediavest Group's Pippa Glucklich and PHD's Daren Rubins.
Back in Duabi, Amit and I decide to finish a busy day of constructive meetings with a tourist activity in the desert; so we go skiing!
Thursday
The day starts with a handful of internal meetings on our Middle East strategy followed by more client meetings. I'm starting to get a good feel for the market. There is definitely a sense of ambition and things are developing fast.
I jump in a taxi back to the airport for my flight back to London, not forgetting to buy a couple of soft cuddly camels. It's been a really productive few days but my mind now is firmly on seeing all the boys (husband included). We have a smooth flight and I arrive back to my temporary west London home just in time to see the kids before they go to bed.
Friday
I am feeling slightly jaded, but thankfully my first meeting does not start until 9:30am so I have the luxury of taking the boys to school. It's hard to underestimate how much they have had to adapt in such a short space of time. A month ago they were going to school in Manhattan and now they are attending a school in central London and learning the joys of having English breakfasts and Latin lessons.
I take the Tube to work, and try to negotiate the organised chaos that is Liverpool Street in rush hour. In the office I catch up with my management team and they talk me through the figures for the week.
After four days out it's good to have some time with the London team again. I have been impressed with the team spirit and that quintessentially British camaraderie since arriving.
The office is never quiet, thanks in no small part to the audible energy of Damian Douglas, our head of agency sales.
I catch-up on Bloomberg Media's exciting plans for Ad Week Europe, and learn we're sponsoring a charity quiz night for Mark Middlemas – I'm assured he's something of a media legend?
Looking at my schedule for next week, I'm excited by a number of meetings, including one with Lindsay Clay, the chief executive of Thinkbox and Wacl – which sounds like a brilliant collective.
The week ends with a late phone call. It's Damian with some great news. We have won a million dollar content-led pitch. Content solutions is gearing up to be a major growth area for Bloomberg Media. Operations in EMEA are led by Penny Bartram and our commercial editor is Arif Durrani, someone I believe some of you may know. Together they have landed a $1m new account – not a bad way to end the week.
The Lowdown
Age: 44
Favourite media: Outside of Bloomberg, Vanity Fair, WSJ, Buzzfeed, Huffington Post
My biggest inspiration: My children
Dream job: I'm in it - but otherwise photographer for National Geographic would be fun
One thing not a lot of people know: I love skiing