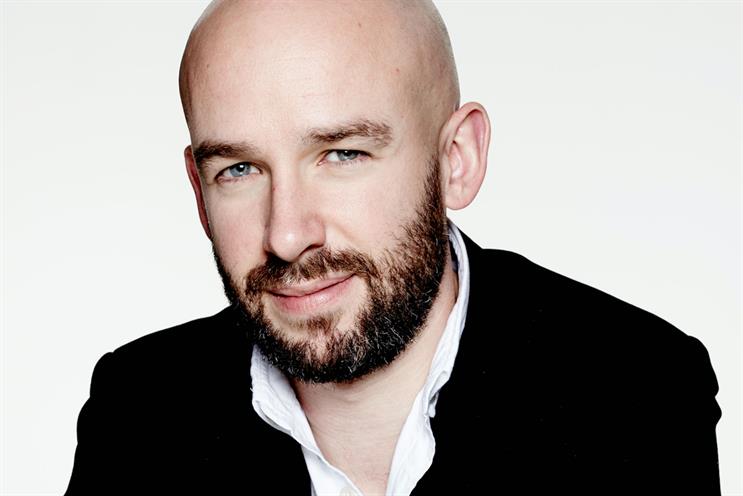 Monday
On the upside, the week starts with a bank holiday. On the downside, it is also my 36th birthday. I'm one step closer to 40. Excellent.
My wife and I take our two boys, Jamie (2 1/2) and Raff (1) down to south London to hang out with my family. A day of Nerf gun battles, with me mostly on the receiving end.
Work is limited to some WhatsApp chat and a couple of work phone calls, mostly with Niall McGarry, owner of Joe Media and Maximum Media, our Irish counterpart, and then some late evening clearing out of email.
Tuesday
Up at 5am with emails and planning, followed by my son Jamie wanting porridge and cartoons. Then I'm off to train Brazilian Jiu Jitsu. I have my first tournament in a couple of weeks. I get fairly ruthlessly bullied all over the mats and start to doubt my life choices.
Work day starts proper at 8.00 with a coffee and a few more emails. Then at 8.30 I'm in an interview for more potential sales people. We've got the Joe Media team up to just over 40 people across London, Manchester, Liverpool, Scotland and Norway (long story). We'll be looking to double this in the coming months. The candidate is great, so I arrange time for the rest of the team to meet her.
At midday I'm on a train down to Brighton race course with a good friend and client who is over from Israel. My luck on the mats is slightly better than my luck with the horses.
Back home too late to see the kids, but I do manage to clear out my emails and then finish off The Undoing Project by Michael Lewis. It is an extraordinary book about the Nobel prize winning psychologist Daniel Kahneman and his colleague Amos Tversky. I bore my wife to sleep with my verbal summary.
Wednesday
Today is a big day for Joe Media. We have ten of our newest hires joining us, so I'm hosting a company-wide meeting to introduce them to the wider team and running a few focus groups on key initiatives for 2017.
We're constantly pushing each other to experiment with the kinds of content we create at Joe. We're focused on original content around sport, current affairs and wider social commentary. But this could mean articles, videos, animation, podcasts, everything.
If we're to continue growing at the rate we have so far, we need to create our own stuff, and make it better (and faster), than anyone else does.
Thursday
Up at 4.30 to catch an early flight to Dublin for a day with the Irish team. I'm in with Katie Molony, chief executive of our Irish business, first thing for a general catch up, then in a couple of client meetings before catching a flight back to London.
The Irish company has just been ranked as the second-fastest growing business in Ireland by the Financial Times, with quarter-on-quarter consecutive growth since its inception seven years ago.
There is so much we can learn from what they've achieved, so I'm back on the flight thinking about what we can steal to make the UK company accelerate even faster.
The day ends with me finally starting Sapiens by Yuval Noah Harari. I think I'm the last person in the world to read it.
Friday
More Jiu Jitsu training, and more pain and bruises, followed by another couple of interviews for the commercial team.
I check in with my management team mid-morning for a recap on the previous day's events, before heading off to speak at PR Week's annual conference at City Hall.
From there I drop by an agency event (ahem, pub quiz) with one of our great agency partners, MEC, before heading back to the office for filming of our weekly football show, broadcast live across Facebook, Twitter and YouTube.
It's a great episode that touches on mental health issues within the football community. I sneak off back home after filming, looking forward to a weekend to decompress with the family before another week of meetings and headlocks.
The lowdown
Age: 36
Favourite media: Joe, then books
Dream job: Global chief executive of Joe media plc
My biggest inspiration: Niall McGarry almost always
One thing nobody knows about me: What I look like with hair