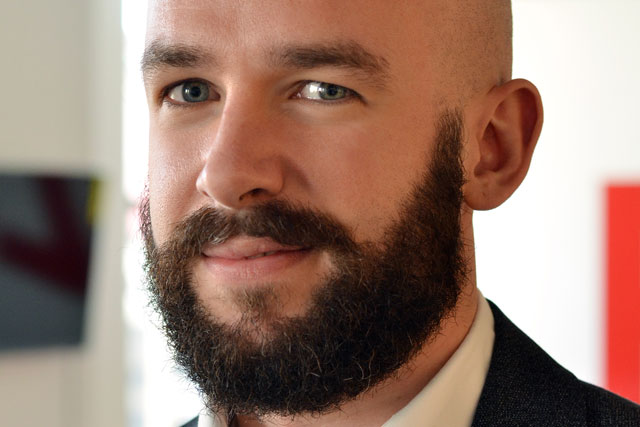 Monday
I start the week with an early morning candidate interview over breakfast. The team has grown from zero people to 35 in about 13 months, with about a third on the commercial side and the rest on editorial. I've been averaging two interviews a week since joining BuzzFeed about nine months ago. Mostly, it's been wonderful, and each time it's an opportunity to learn a little more about the industry and gain some alternative perspectives, as well as meet some great potential hires of course.
Mid-morning, I'm off to Barcelona for Digiday's Publishing Summit Europe (more on that later). I land just after lunch, but no time to enjoy the great Spanish weather as I am straight off on some calls with London.
The day is moving quickly, but I manage to catch some of the talks before jumping back on my phone for BuzzFeed's management meeting. This is a weekly call that keeps all management up to date on what we're working on so we're all caught up to date in every department.
Tuesday
Today is the big day of my talk. I wake up and find a local café for a cup of coffee, and also try to get on with my current book, 'The Shallows', by Nicholas Carr (via a recommendation from Aki Mandhar at Mediacom).
I arrive early to the conference to make sure there won't be any technical glitches with my presentation. I'm talking about how the social web is changing the way we discover and share news and why EQ matters more than IQ. I think the talk went down well, as nobody threw anything at me (at least nothing that connected).
The more talks I give, the more I notice how brands and marketers are open to understanding the importance of engaging with their consumers on a more meaningful and personal level, especially with the rise of mobile and video.
I also enjoy getting to sit in other sessions at the conference and hear different viewpoints on mobile, programmatic and native. Overall, it is a good experience to meet and hear the important issues affecting international publishers.
Wednesday
I'm back in London for a day full of meetings with agencies and clients. I still get a big rush of adrenaline when I meet with potential clients. It's exciting when there's a huge amount of interest from the market – whether from entertainment, auto, travel or CPG.
By early evening, it's a catch-up call with Andy Wiedlin, chief revenue officer based in San Francisco. With the US team a couple of years further down the line than the UK team, we're always looking at how we can leverage their experiences, and conversely, consider what we could do differently, to really deliver great work in the UK.
After the call, I leave the office to join my wife for our first NCT class, in which they try to get my wife and I to practice breathing (turns out I'm a natural), and then later, practice breathing whilst making "guttural animal sounds" (totally failed, almost got thrown out for laughing hysterically). We live in Stoke Newington – enough said.
Thursday
Early start to the day. I'm up and out of the house at 3:45 am to board a 6am flight to Munich for a 'marketing conference. The talk seems to go well, with some great questions from the attendees about how social content varies regionally (the Brits love nostalgia less than Americans, as one example) and if social advertising only works for consumer brands (not at all).
Then, I take the flight back home to prepare a presentation for next week's board meeting, and maybe catch up on those lost hours of sleep.
Friday
I start the day interviewing a potential candidate for our creative team. People often ask how we find our creatives, and the truth is they are probably the most challenging group to hire.
The team we now have in place is world class, so there is the additional pressure of making sure each hire adds something to the mix. The good news is this candidate seems promising, so I follow up with a great meeting with our creative director, Philly Byrne, to discuss next steps.

Following the interview, I'm off to MediaCom for a big group presentation to the international team on our expanding global footprint and why banners are boring. Turnout is great, which might not be entirely unrelated to the five boxes of donuts we bring in celebration of international donut day.
The group is also eating up the new branded video that I show them produced by internet legend, Ze Frank, EVP of video, BuzzFeed. It's fantastic to see brands wanting to create new ways to engage with their audience via social video advertising.
Later on in the day, I rejoin the whole BuzzFeed UK office for team drinks at our local pub, Ye Old Mitre. It's a weekly ritual that gives the office time to bond outside the office, though with the baby on the way, I'm forced to leave early and start thinking about a weekend of Ikea and baby planning. How very rock and roll.

Age: mid-30s
Favourite media: social
My biggest inspiration: David Ogilvy
Dream Job: The one I'm doing now at BuzzFeed
Not a lot of people know this about me.. I have a three-legged cat (actually, everyone knows that, I never stop going on about it TBH)