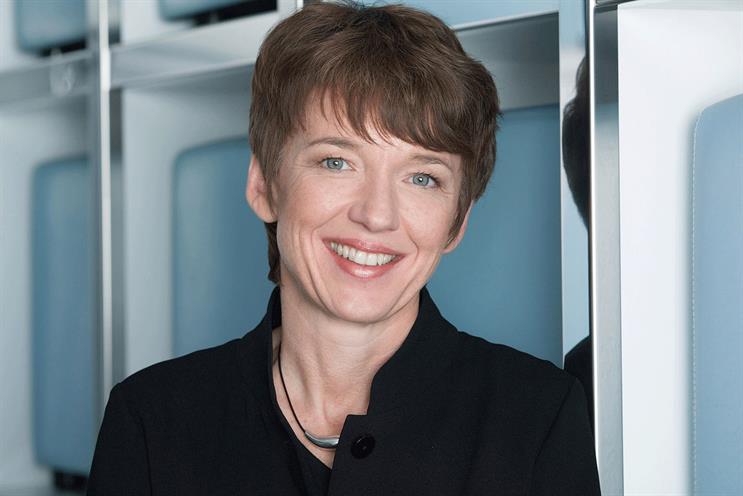 The appointment of Dawn Airey to run Yahoo! operations in Europe, the Middle East and Africa caused something of a stir amid the summer haze last month. The 52-year-old is already ensconced in Yahoo!'s Central London office, having replaced Rich Riley, who left in April to join the app developer Shazam.
The move signals a return to the spotlight for the television veteran, who quit her low-profile role hunting for global acquisitions for the European broadcaster RTL in April. Since then, she has busied herself as the chair of the National Youth Theatre, as well as other commercial ventures.
Her arrival at Yahoo! is being hailed as the start of an exciting "resurgence" for the company. The hope is that Airey can inject some verve and a sense of purpose into its EMEA operations in much the same way the chief ex­ecutive, Marissa Mayer, has in the US since taking charge last year.
"It's a great hire for Yahoo! and good news for UK media," Jim Hytner, the IPG Mediabrands' chief executive of G14, who worked with Airey during one of her two stints at Channel 5, says. "As a leader, she's truly instinctive and a real one-off. She's a brilliant strategist with a great brain, and also has the personality that makes people love and respect her in equal measure."
At ground level, Airey is remembered fondly by former members of staff at C5. They recall a "considerate", "irreverent" leader who knew everyone's name and introduced the incredibly popular tea trolley to the office floor.
Yet Airey's track record is not without its blemishes. When Michael Grade was the chairman and chief executive of ITV, he was reported to be "apoplectic" when she quit the broadcaster after just seven months as the director of global content. He declined to talk to Campaign about her return.
There's no denying that the Yahoo! challenge is a tough one. The company is forever compared with the largest and most successful internet behemoth of them all, Google. Yet Airey is no stranger to assuming the challenger role. When at C5, she once told The Daily Telegraph: "We may not be the bride or groom, but it's always the bridesmaids who have the most fun."
Such sense of adventure will stand her in good stead over the coming months. Mayer has set the focus on four core areas: search, mobile, display and video. While awarding an "A" for progress made in mobile after a slew of acquisitions boosted active users to 340 million, her assessment of other areas is more measured.
Mayer conceded the company needs to do "a much better job" to reverse falls in its display advertising business after revenue dropped 12 per cent in the second quarter. Yahoo! is still in the early days of investing in video too – an area that Airey should be well-equipped to explore.
As a sign of intent, the internet giant has just commissioned a five-part comedy series, Boris Johnson's Guide To London, produced by Shed Media's Yalli Productions.
Someone else who thinks that Airey is more than up to the challenge is ITV's group commercial director, Kelly Williams. Remembering his time at C5, he has nothing but praise for his former "tough but fair" boss, said to be "brilliant in a crisis".
"She rejoined C5 just as the market collapsed," he says. "We had to renegotiate every contract we had with suppliers and make it work. Dawn got us through that year through sheer bloody-mindedness and a refusal to fail."