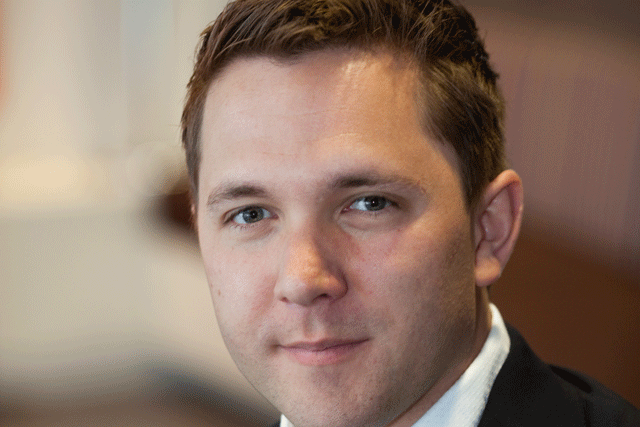 I have worked in the media since…
My first year at university. I put more effort into selling ads in student publications than I did into my course work.
I was attracted to this particular role because…
Disney is the world's biggest entertainment company. Our international media proposition is much broader than many people realise, encompassing brands like Marvel, Pixar and ABC, as well as the Disney brand itself. It's a portfolio that I'm proud to represent.
Not many people know that…
I can drive a horse and trap. Comes in handy when I visit the 18th Century.
My worst experience in the media was…
Working in telesales. A bell rang when it was time to start working and there was no email or internet access. It taught me a lot about media sales though.
If there's one thing I've learnt in the media industry it's…
How quickly the landscape can change. In 2003, I represented a company which had photo and email booths in nightclubs all around the country. They went from cutting edge to completely obsolete overnight, when Nokia put a camera on their phones. MySpace was pretty big back then too.
The best bit of media business I have been involved in was...
A Marines recruitment campaign on the Extreme Channel. We filmed real Marines being trained in Parkour. The Marines loved it so much they made it a standard part of Marine training, so the campaign actually changed the way Marines train. I'm oddly proud of that.
The one thing I can't stand in media is…
Nothing really. There have been a handful of situations (and dare I say individuals) over the years that I could have lived without, but nothing I'd hold "media" responsible for.
Outside of work I spend my time…
With my amazing family.
If I could do it all over again I would…
Clearly be some kind of time travelling wizard. That would be cool.
The one event I would never miss is…
A Disney film premiere.
If money were no object I would…
Ask Bill Gates what to do. I think he has the right idea in picking a specific issue like malaria and focusing his philanthropy on trying to eradicate it completely.
The next 12 months will be…
Hard work, but really exciting. Disney has always had a strong local media offering, but our International Media team is only a few months old – we have lots of people to meet.
If I ruled the media world I would…
Be your boss. Now make me a cup of tea.
If I could switch places with anyone in the media world it would be…
Michael Atherton. He seems to spend a lot of time watching cricket in the Caribbean.