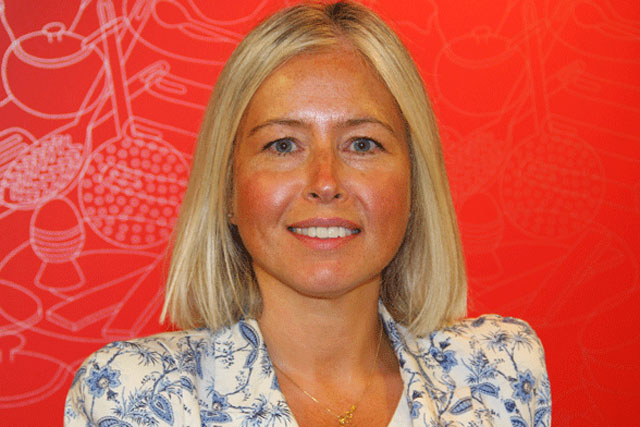 I have worked in the media since…
I started my career selling classified advertising in Jane's Defence Weekly in the early 90s. The very first ad I sold was for used Night Vision Goggles.

I was attracted to this particular role because…
I'm able to utilise my extensive digital knowledge working for such an innovative TV channel and it helps that I have a passion for food.

Not many people know that…
I attend Boot Camp at 6am four times a week
My worst experience in the media was…
I was waiting in an agency reception before a meeting, when I spotted someone I knew. I was quite loud and animated, gave her a big hug and made a big fuss about seeing her. She then whispered in my ear that she was hoping to come in unnoticed as she was at a competing agency for an interview – oops.
If there's one thing I've learnt in the media industry it's…
There will always be ups and downs, having been in this industry for some time now I have the advantage of knowing that tough times will not last very long.

The best bit of media business I have been involved in was…
In my current role. From meeting with the talent such as Andy Bates, watching new programmes being filmed and collaborating on our website it is such a valuable and rewarding experience.
The one thing I can't stand in media is…
A fear of being creative. Digital advertising can be optimized and refined with relative ease so it's a shame when we don't get the chance to be creative for brands.

Outside of work I spend my time…
With my husband and my beautiful son Finn

If I could do it all over again I would…
Have bought lots of property and given Sarah Beeny a run for her money.
The one event I would never miss is…
FoodNetwork on Fire in August. I'm looking forward to spending time with my clients at our own BBQ event in the sunshine.

If money were no object I would…
Live for four months in London, two months in Spain and six months in Cape Town.

The next 12 months will be…
The best yet, as we have some spectacular new UK commissions to launch over the coming months including 'Andy Bates' American Street Feasts Cookery School' on our website, and the launch of our connected TV App.

If I ruled the media world I would…
Bring back long media lunches
If I could switch places with anyone in the media world it would be…
Anna Wintour, for the parties and wardrobe access