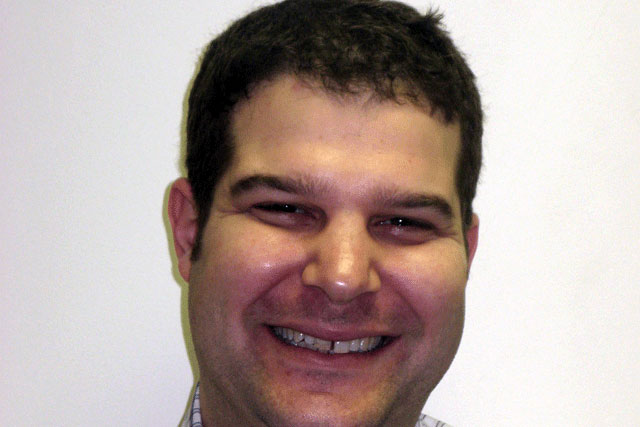 I have worked in the media since…
1999

I was attracted to this particular role because…
Having recently finished a five-year stint as head of digital trading at MPG Media Contacts, I was keen to join a media owner. The fact that the operational HQ is in Israel was a fantastic bonus for someone who has spent a couple of years out there in the past.

Not many people know that…
Ybrant Digital is the second-largest global reseller of Facebook inventory, that we own Lycos and Experian Interactive, and that we have 1,200 employees in 24 countries.

My worst experience in the media was…
The first day in several jobs. I had lunch with my new team and ordered a cheese ploughman's, not realising it contained blue cheese. Being young and inexperienced, I didn't want to look ungrateful, so I ate the whole thing. I hate blue cheese. My other bad experience was in my third job. My manager knocked a glass of water into my lap and insisted it was fine to introduce me to the entire company, despite it looking like I had a little accident.
If there's one thing I've learnt in the media industry it's…
Be true to yourself, enjoy what you do and make sure you and your clients are making money.

The best bit of media business I have been involved in was…
Renegotiating partnership deals for Camelot and TUI. We improved value significantly from when they had originally been done by a different agency.

The one thing I can't stand in media is…
Sales people who don't listen and agency people who don't talk.

Outside of work I spend my time…
With my wife and two boys or at Arsenal.

If I could do it all over again I would….
Actually, if I could do it all over again, I would.

The one event I would never miss is…
Yom Kippur. Go ask a Jewish person.

If money were no object I would…
Build a recording studio and employ my musician mates and release a very funky album that probably wouldn't sell outside of my immediate family.

The next 12 months will be…
Awesome. Mobile is here and now, social is the brave new world, display and video are still making waves, and we're the only show in town that does all four.

If I ruled the media world I would…
Educate consumers about the merits of cookies and explain that without them, their web experience would be a bit rubbish.

If I could switch places with anyone in the media world it would be…
This assumes that I don't want to be me, which is not a fair assumption. However, assuming that I have to be someone else, I guess I would go for someone younger, richer and better looking. Maybe Mark Zuckerburg, at least he is younger and richer.