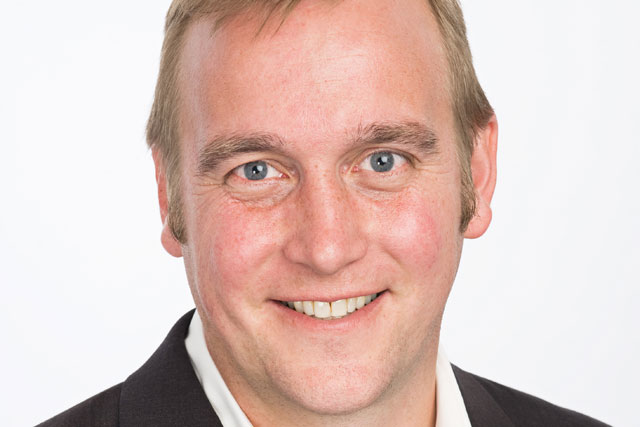 I have worked in the media since…
1989 (gulp).
I was attracted to this particular role because…
It's an opportunity to work for a progressive technology company with great potential, which is completely focused on mobile advertising at a time when the medium is poised to totally disrupt the traditional advertising world.

Not many people know that…
I'm a published author. My book, 'The Road From Wembley', follows my exploits of a season visiting every round of the 2007/08 FA Cup, from Wembley FC all the way to Wembley Stadium. Still available on Amazon.co.uk and the perfect Christmas stocking filler.
My worst experience in the media was…
Covering the death of Princess Diana as a journalist. It was a terrible day for the country, but an amazing day to be a journalist.
If there's one thing I've learnt in the media industry it's…
Keep your friends close and your enemies closer.
The best bit of media business I have been involved in was…
Tony Blair's 1997 General Election night. A stunning night of emotions and shocks, a sea change in our nation's history, and the optimism that 'Things Can Only Get Better'. Another great day to be a journalist. I'm still not sure how I ended up 10 years later, selling mobile advertising!
The one thing I can't stand in media is…
People who adopt the blinkered approach that the way you did things in the past, is the way to do things in the future. Change and experimentation should be our lifeblood. Those who embrace it are generally rewarded.
Outside of work I spend my time…
Running an under 11s football team during the winter and disappearing off to Poole on the south coast in the summer in search of sailing adventures.
If I could do it all over again I would…
Be the $100k seed investor of a two-man search company founded in Silicon Valley in August 1998.
The one event I would never miss is…
Any day at an England Test Match. An excuse to spend eight hours ignoring the trials and tribulations of the real world.
If money were no object I would…
Develop a sports club which ran teams at all levels and across all codes.
The next 12 months will be…
Another year of intriguing incremental change in the media landscape. More emerging companies, more acronyms to learn, and all in search of the key that unlocks the marketing directors' war chests.
If I ruled the media world I would…
Lock every media planner and agency director in a stadium and subject them to eight hours of propaganda on the power of mobile.
If I could switch places with anyone in the media world it would be…
My boss. I'm sharpening my knife as I write this. Only joking. Or am I?