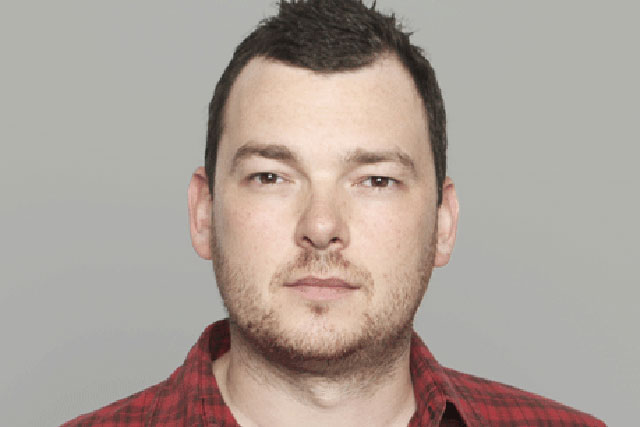 I have worked in the media since…
1999. I can't say if the time has gone quickly or not.
I was attracted to this particular role because…
I bought into Specific Media's people, product and long-term vision.
Not many people know that…
I was resident DJ at Aberdeen's least successful indie night in the late 1990s.
My worst experience in the media was…
Getting tanked up too early on my first-ever jolly (in Dublin with Atlantic 252), and then having the photographed aftermath used against me in future rate negotiations.
If there's one thing I've learnt in the media industry it's…
Everything in moderation, including moderation.
The best bit of media business I have been involved with was…
Being on the successful EMI pitch team in my MediaVest days. It was the first win I'd been directly involved with. Bedding the account in subsequently was slightly less fun.
The one thing I can't stand in media is…
Bad presentations. People reading slides verbatim, listing off a load of numbers without context, pointless chat about what something is rather than what it does, general sense of entitlement. None of these things does anything for me.

Outside of work I spend my time...
Explaining the difference between "want" and "need" to my kids.
If I could do it all over again I would…
Get into both internet-related stuff and the London property market far earlier than I did.
The one event I would never miss is…
My nippers' birthdays.
If money were no object I would…
Buy control of the office stereo. I would pay people to feign enjoyment in my music taste and then bask in how good it made me feel about myself.
The next 12 months will be…
Challenging, but full of opportunity for those that want it enough.
If I ruled the media world I would ensure…
That people who will only have a meeting with you on the condition that you bring them an omelette, have their phones tapped by their clients.
If I could switch places with anyone in the media world it would be…
A slimmer, mortgage-free version of myself.