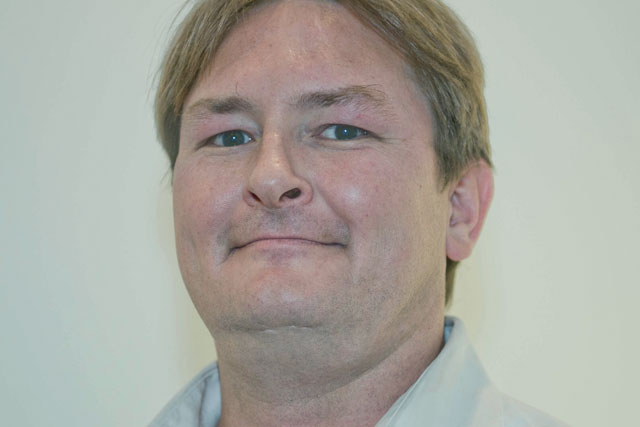 I have worked in the media since...
1996. I did my university placement with Feather Brooksbank in Edinburgh which involved me physically moving their office. It wasn't my worst experience in media, but it's up there.
I was attracted to this particular role because...
Of obvious connections with the owner of City AM, my brother Lawson, but also the chance to make a difference in a start-up against all the odds.
Not many people know that...
I have climbed nearly all of the Munros in Scotland (mountains over 3,000 feet high).
My worst experience in the media was...
Monitoring the travel press for Thomas Cook on Sundays at BLM. You don't know how lucky you are with Nielsen monitoring these days.
If there's one thing I've learnt in the media industry it's...
Don't burn your bridges and meet as many people as possible.
The best bit of media business I have been involved in was...
Helping secure City AM as official newspaper of the Investec Derby. City AM was only five-years-old at the time whilst the Derby is an old, well-established and respected event that still draws the biggest crowd in the UK, so it showed how far we'd come as a paper
The one thing I can't stand in media is...
When someone accepts hospitality and then pulls out at the last minute. They don't get invited again...you have been warned.
Outside of work I spend my time...
Going to sporting events including my sons' (Maximus and Monty) rugby and football matches
If I could do it all over again I would...
Have tried to do some more TV. I'd have particularly liked to have worked for Sky Sports.
The one event I would never miss is...
The Investec Derby. It's five miles from home and this year it coincides with the start of the Queen's Diamond Jubilee celebrations. I am also very excited about Six Nations and hoping for a party in Edinburgh this weekend.
If money were no object I would...
Spend my time on a tropical island fishing, sailing and enjoying the good life. I lived an expat childhood and I have just come back from Sri Lanka which brought back fond memories.
The next 12 months will be...
Spent continuing to grow City AM and its brand extensions. I am just about to launch an online horse racing centre with Coral.
If I ruled the media world I would...
Get Lawson to make the tea
If I could switch places with anyone in the media world it would be...
Charles Saatchi because I just love Nigella's ... err dishes