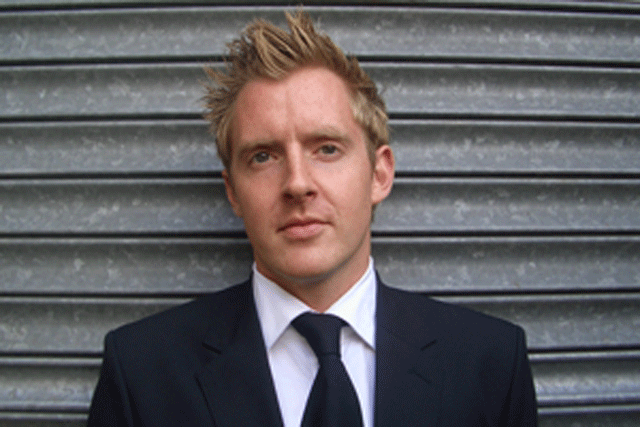 I have worked in the media since…
I was 21. As a club promoter I set up a media platform called Don't Panic with some friends. It's now a worldwide online creative community, content marketing firm and TV show.

I was attracted to this particular role because…
Don't Panic began in my bedroom...so there wasn't anywhere else to go. The booming 90s' London club scene was an exciting, creative place, where we were part of bringing the first "brand partnerships" to clubs, festivals and Ibiza.
Not many people know that…
Gordon Brown dedicated a whole chapter of his book, 'Everyday Hero's' to me and my business partner in Livity, championing our pioneering approach to using media techniques to address social change.
My worst experience in the media was…
Yakuza death threats in Tokyo clubland.

If there's one thing I've learnt in the media industry it's…
That the world won't stop if we do.
The best bit of media business I have been involved in was…
Setting up Live Magazine, the biggest youth-run magazine in the UK and South Africa. It is part training program, part multi platform publishing company and part life changing experience for the thousands of young people.

The one thing I can't stand in media is…
The thought that infinite amounts of human endeavour, brain-power, problem solving intelligence and creative energy has gone into trying to create an emotional attachment between consumers and price comparison websites.

Outside of work I spend my time...
In a Richard Curtis film. I just got married to the Mexican love of my life, bought my first house and moved into a really lovely street where everyone knows each other. I keep expecting Rhys Ifans to stick his head out of next doors window.

If I could do it all over again I would…
Do it all again, only more.
The one event I would never miss is…
An opportunity to grab a brand by both ends and help it do something meaningful to benefit young people.
If money were no object I would…
Bet that we'd all be a lot better off.
The next 12 months will be…
Exactly what we make them.

If I ruled the media world I would…
Lead the media industry into a renaissance of creativity, positivity and social impact, transforming our sometimes shame faced world into a fantastic force for good.

If I could switch places with anyone in the media world it would be…
The 21-year-old editor of Live Magazine. The current editor, Celeste Houlker, is definitely one to watch.