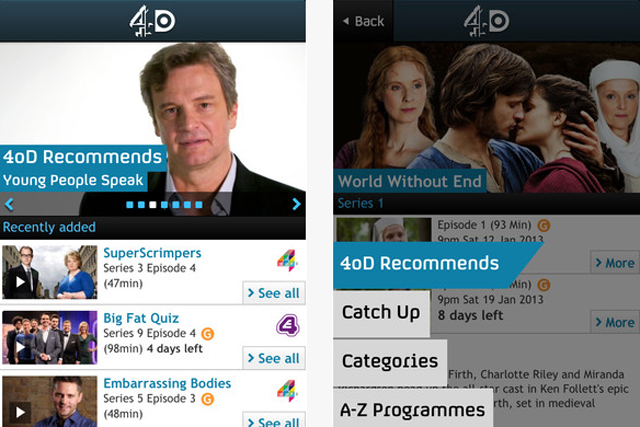 The app test-launches next month with the working title 4Now, and will be available on the iOS platform to the network's eight million registered users. The official launch will follow later in the year.
The app has been created in response to the sharp rise in television viewers using other devices to interact with programme-related content at the same time, especially on social media.
A Channel 4 spokeswoman said: "We want to provide a centralized destination which allows users and advertisers to benefit from the accompanying platform."
4Now will enable registered viewers to access program information, join social media discussions around shows and participate in live polls and quizzes.
Channel 4 aims to work with advertisers to create new commercial opportunities, as it synchronises sponsorship opportunities on the app with the TV screen.
The second screen companion app is part of the network's efforts to boost digital strategy initiatives and viewer engagement.
Keith Underwood, director of strategy and technology at Channel 4 said: "As a centralised product destination, 4Now allows us to enhance our relationship with viewers and enables us to offer them a range of interactive, synchronised experiences for shows which may not have warranted a standalone application.
"Additionally, it enables us to drive further commercial opportunities for our advertising partners."
Follow all the news from Media360 on Twitter with the hashtag #m360uk