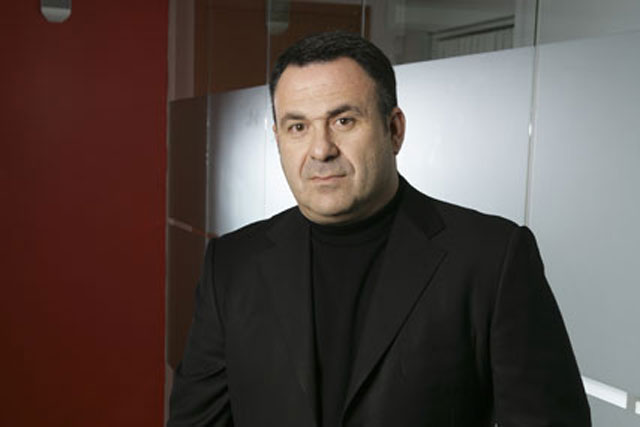 In the session about the UK's position in the global media landscape, Gottlieb argued that outdated metrics could cause media agencies to be left behind, while the UK landscape evolves.
Gottlieb said: "The UK is pre-eminent in media. As an island we are massively into ecommerce and that's why companies like Google are very interested in us.
"But I am worried about media agencies. For every single pitch, we have to supply baseline information to audit firms, which operate with no relevance to real-time marketing and ecommerce, and the ecosystem that we face.
"There is a push towards real-time marketing and personal measurable experiences, but why are we still using media metrics from 30 years ago?"
Gottlieb said a debate was needed "to establish proper media metrics and how those media metrics relate to business KPIs."
He said: "It's not easy, but we need to crack that, otherwise the UK will go forward in a strong position, but the UK media agency scene will stay locked in a time warp because the benchmarks are frankly arcane and way out of date."
By contrast, Jim Hytner, G14 chief executive and president of global clients at IPG Mediabrands, argued that agencies should be paid based on whether a client met its overall business KPIs.
He called for agencies to put "skin in the game", something he said was more common outside the UK.
Hytner said: "Overseas, clients are far more willing to talk about pay for performance. [IPG Mediabrands has] a deal with the German government where we will get no fee unless Angela Merkel gets 31% of the vote.
"If she get 32% of the vote we get a bonus, if she gets 33% we get an added bonus. If she loses, we get nothing [though we are paid at cost]."
Hytner concluded: "I don't think we'll ever get out of being price-driven until we show clients that we're really interested in their business outcomes, which means losing as well as winning.
"We need to show that we are not media buyers, we are consultants who bring intellectual property and thinking to a business, and we do it with the aim of hitting the business KPIs."
IPG Mediabrands bases around 22% of its client KPI on that client's business outcomes, according to Hytner. "Until we reach that point, we'll still effectively be a supplier," he said.
Follow all the news fro Media360 on Twitter with the hashtag #m360uk